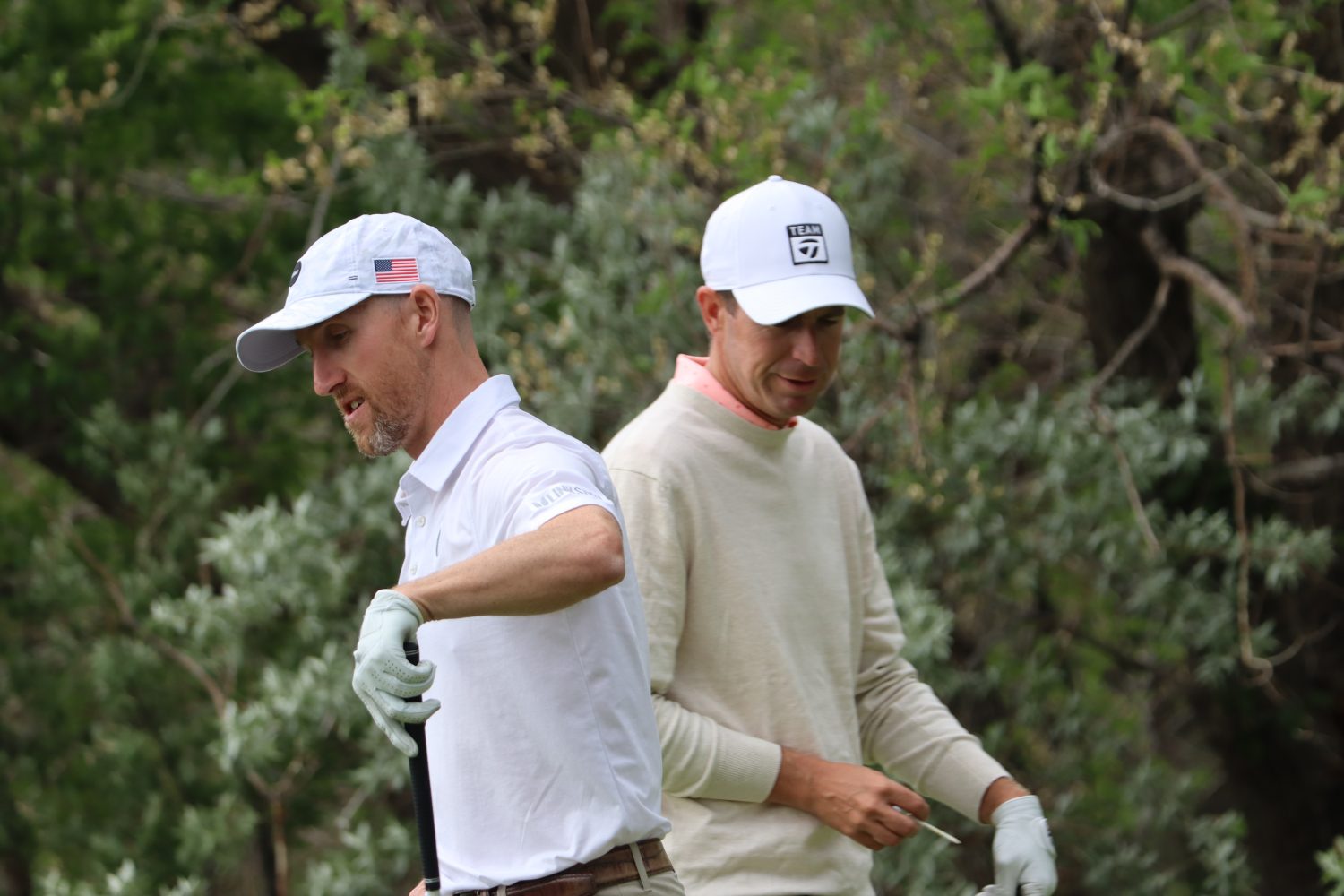 With a darkening sky and a threatening thunderstorm, Bonneville Golf Course Head PGA Professional Jordan Gibbs made a birdie on the Par 5 5th at Hubbard Golf Course to defeat Tommy Sharp on the 24th hole of the final match, to win the Utah PGA Match Play Championship, May 24th.
Gibbs and Sharp advanced to the championship match by defeating former Match Play champions Zach Johnson and Dustin Volk in the semifinal matches Wednesday morning.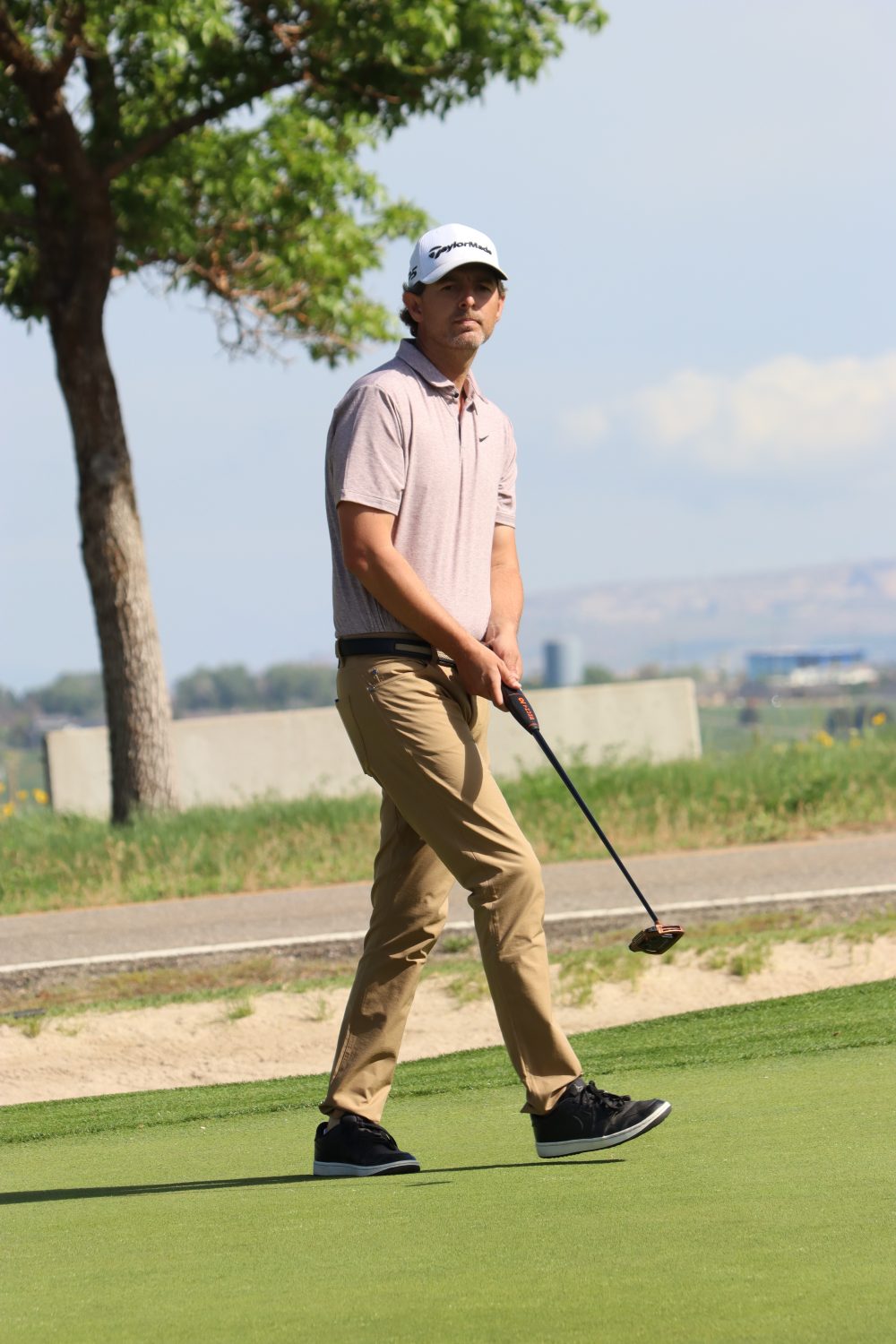 The final match was a grind for both players after Sharp had gone 3-up after five holes with both players experiencing the match play rollercoaster of emotions. The low point for Gibbs came after going 4-down heading into the par 3 13th.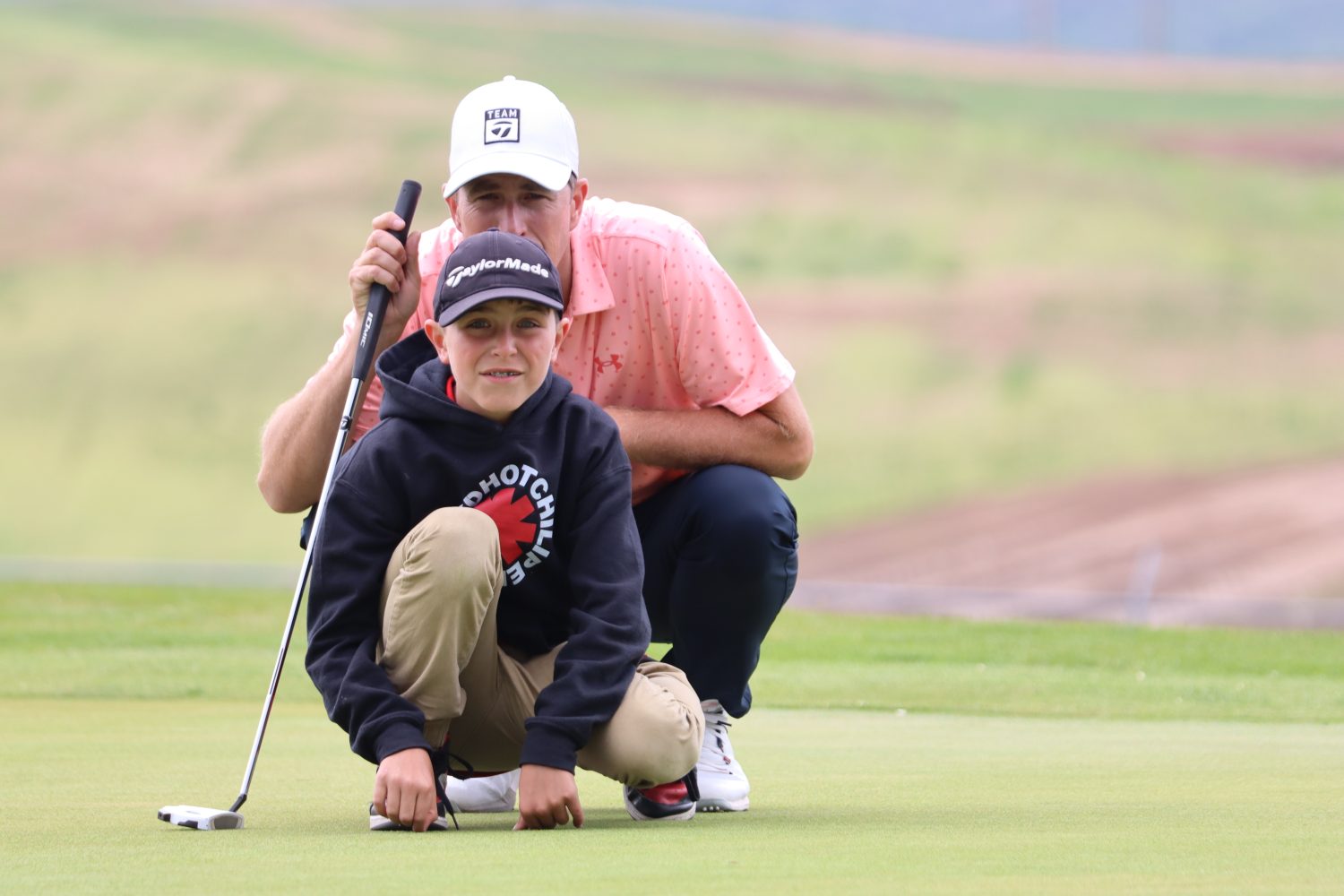 Gibbs won the 13th when Sharp uncharacteristically missed the green short and right and then could not get up and down for par. Gibbs gained another hole when Sharp missed a tricky four-footer at the 14th.
With momentum on his side, Gibbs then won his third hole in a row with a second shot 8-iron from the right rough to just a few inches from the hole on the par 5 15th. The conceded eagle left Sharp with a 1 up lead with three holes to play.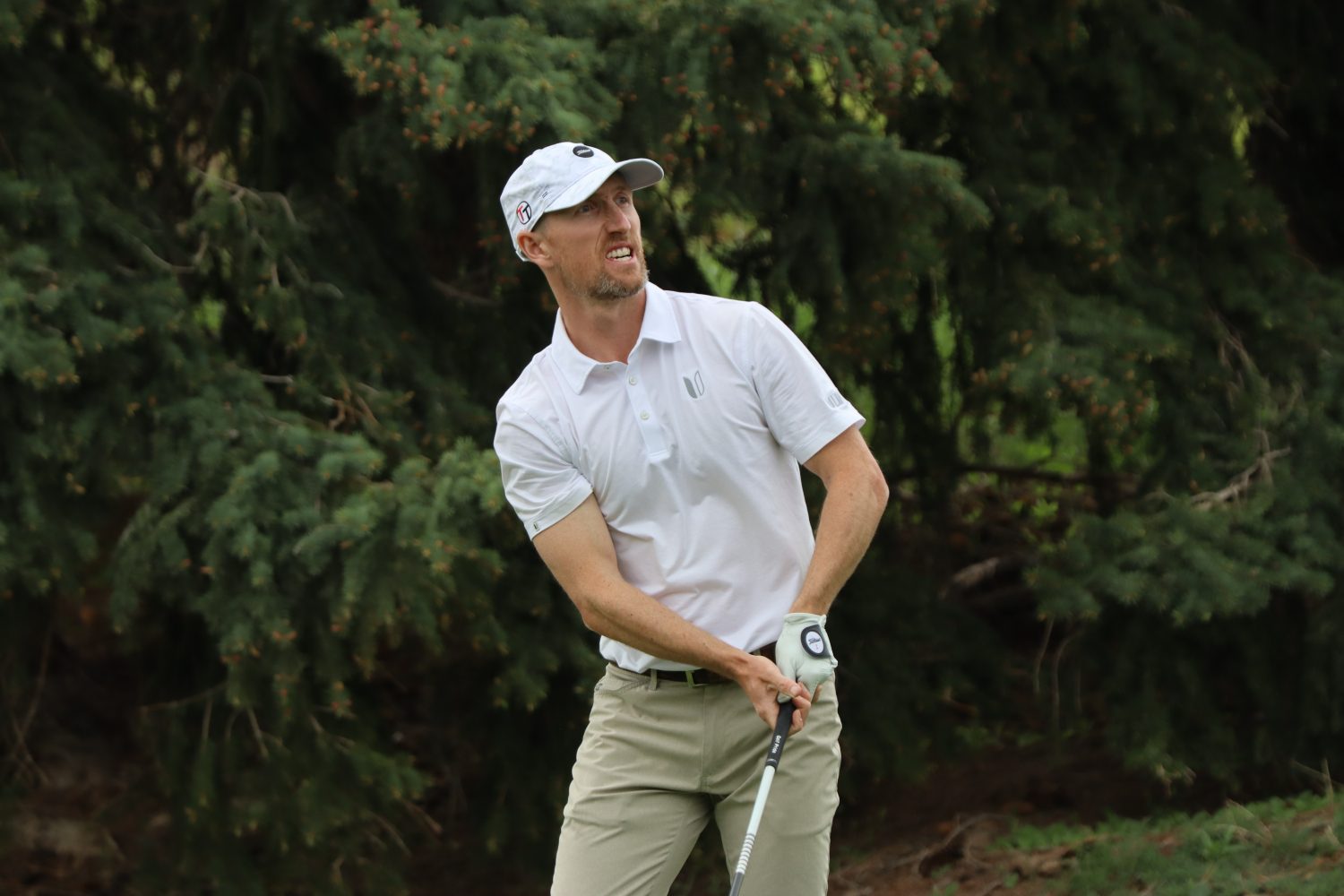 "Total up and down feelings today and definitely, like a low point, going 4-down," Gibbs said. "I just couldn't really get anything going. I didn't really make any putts you know, and all of a sudden, I keep losing holes because Tommy's really solid. But I had a couple of good shots and the turning point I guess was 13 or 14, somewhere around there was the turning point where I won three in a row."
Sharp was 1-up heading to the last hole until Gibbs' drive on 18 left him with a short wedge shot approach where he then made a birdie to force extra holes. Sharp's downhill birdie chip attempt to win the hole missed.
Starting the extra holes on the par 4 18th, both players bogeyed. Sharp's four foot par putt from below the hole lipped out leaving both players and those watching in a bit of shock.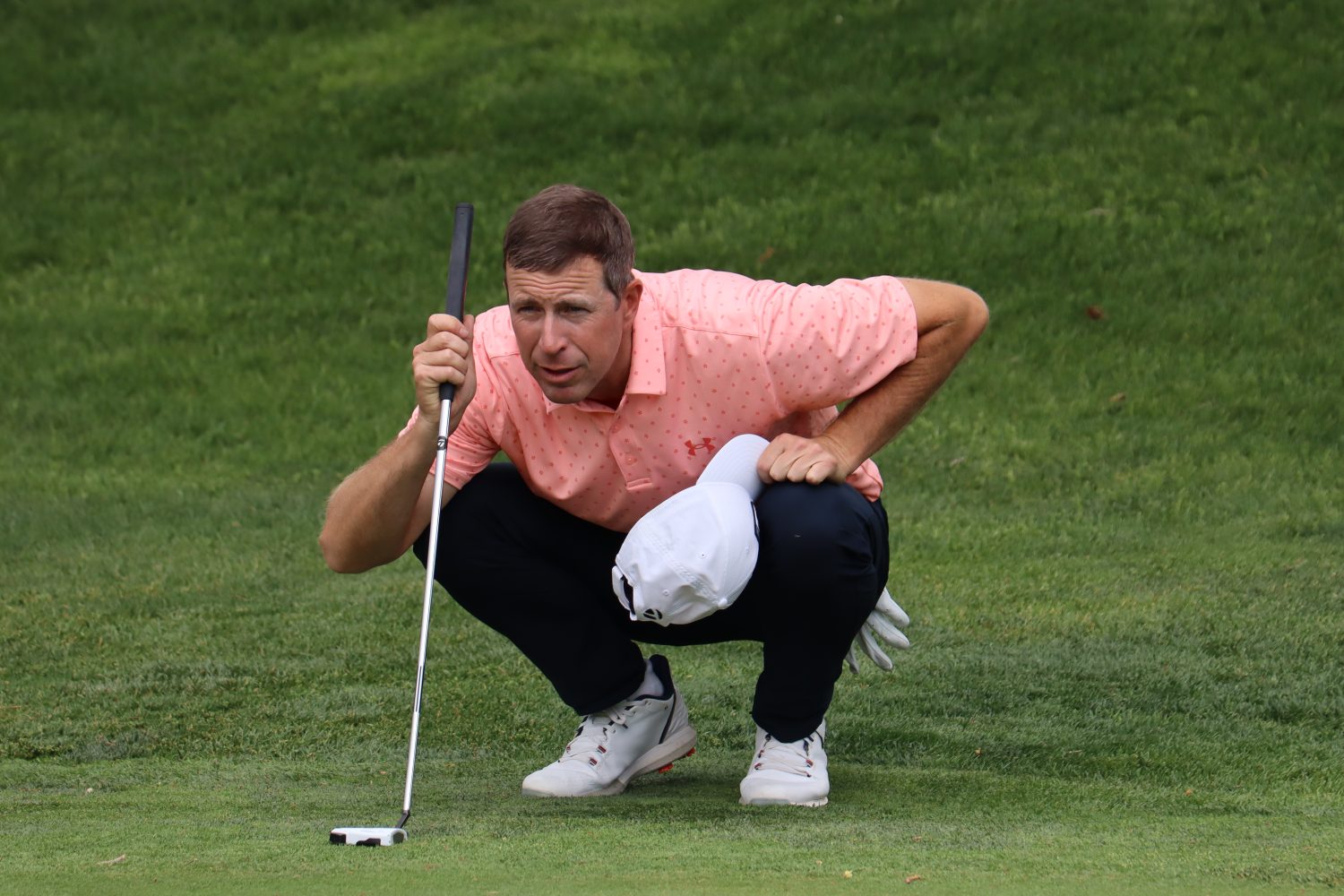 Moving to Hubbard's first hole for the 20th hole of the match, both players made a par. The 21st hole was tied with birdies and the 22nd and 23rd with pars. 
While the weather was growing more ominous, Gibbs got up and down from behind the green on the par 5 5th hole for a birdie to win the match.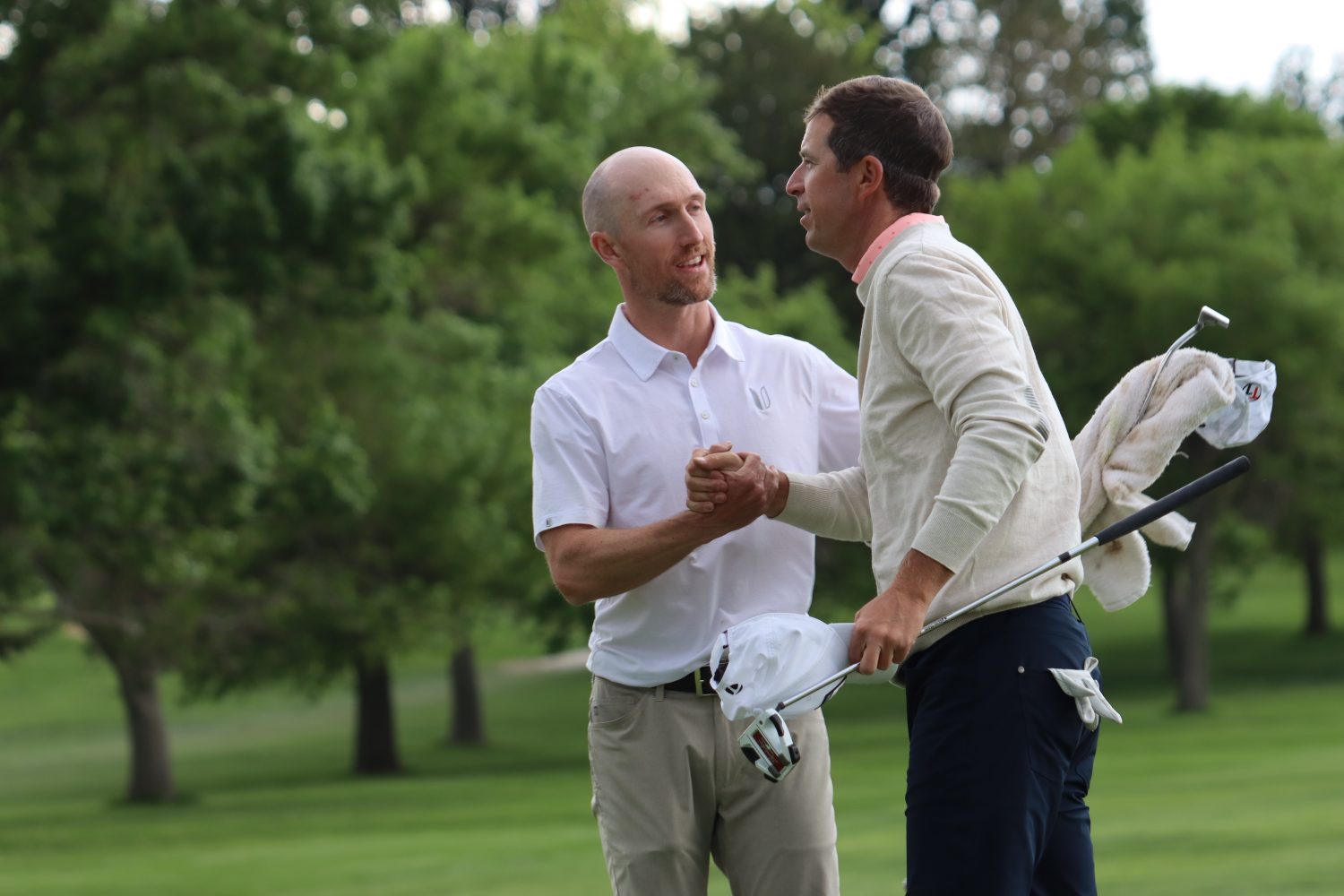 The Match Play Championship win is the first Utah PGA championship trophy for Gibbs who moved to Utah from New Mexico's Sun Country Section a few years ago. While Gibbs has won the Sun Country Section Championship twice and its Stableford Championship, this is the first Match Play win of his career.
Gibbs said, "Last year (his first at Bonneville), I was kind of just trying to figure out all the courses here, and a new job and other stuff. I played some good rounds and was competitive a little bit but you know, I didn't have my best year last year. I'm looking forward to playing more this year, and at least knowing the majority of the courses now, I'm a little more confident. This is a good start to the season."
Read more from the Utah PGA Match Play Championship in the June issue of PGA Monthly.