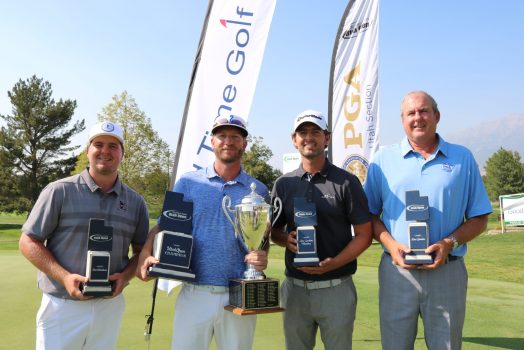 The confusion takes place nearly every day. Amateurs everywhere are confused as to the difference between the members of the PGA of America and the members of the PGA Tour.
When a PGA professional is introduced to an amateur for the first time, the amateurs initial thought is one of wonder, wondering when this person played on the tour. Let us try to eliminate this confusion.
The members of the PGA Tour, Senior Tour and LPGA Tour as well as a variety of mini-tours are professional golfers, making their living by playing the game competitively. The members and apprentices of the PGA of America are the people who run and manage the golf industry on a day-to-day basis by using their expertise in the industry to run facilities, teach, and in general, be a leader in the golf industry.
It is the Mission of the Utah Section PGA to be a leader in promoting the enjoyment of and involvement in the game of golf. The Utah Section PGA seeks to be a strong and prominent organization within the golf community by providing quality programs and services to both PGA Members and others.