Every golfer dreams of playing in golf's Majors, even PGA Professionals. For Eagle Lake Golf Course Director of Instruction Joe Summerhays, he's been there before and heading in comfortable and confident his second time around.
Summerhays finished T8 in the PGA Professional Championship this week to earn his spot in the PGA Championship at the Kiawah Island Ocean Course May 20-23. He competed in the 2016 PGA Championship at Baltursrol, the year his cousin Daniel Summerhays finished third.
"It is very satisfying," Joe said of qualifying again. "One of the things that I've learned over the years is to enjoy the good times in your golf career because there are a lot of down times as well. To qualify for the PGA this year is one of those good times. I will enjoy the experience for sure."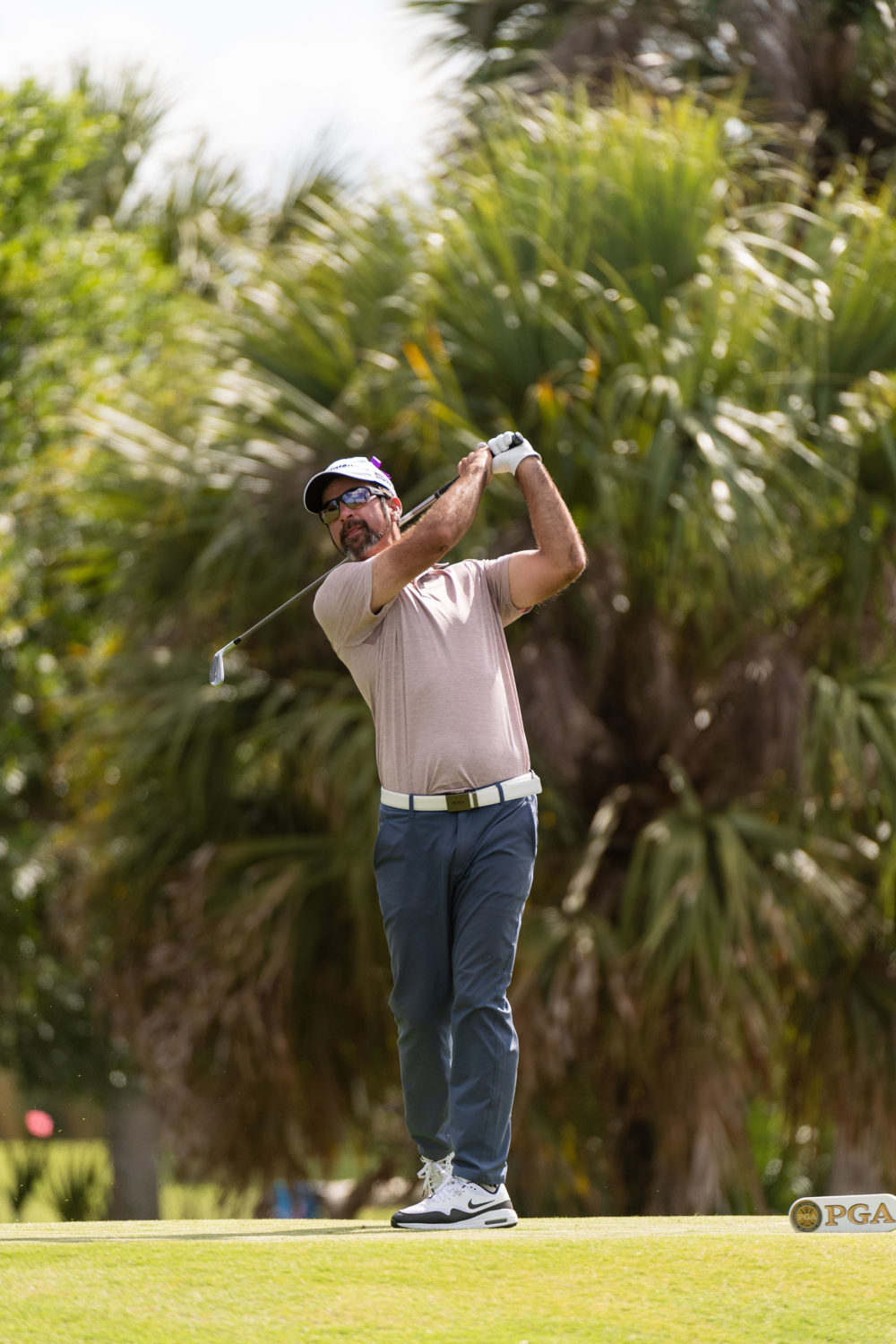 Summerhays needed par on the 18th hole of the PGA Professional Championship to qualify without playing in a playoff. His drive found tree trouble, but with a gap in the trees and a precise iron shot, he hit the green and two putted his way in.
In between his first Major appearance and his next, he's won several Utah Section events, including 2020's Utah Section Championship, earning the Utah PGA Omega Player of the Year award.
"I hope to enjoy the experience this time around, be comfortable, confident and treat this tournament as an opportunity that doesn't come around often," he said. "Golf wise, I hope to treat it just like any other tournament I play in. A good shot in golf requires a good mental state. I hope to continue to do the things I've been doing, as far as my routine, so I can play the best I can – one shot at a time."
Summerhays will be the 10th Utah Section PGA Professional in the last eight years to compete in the PGA Championship.
Cover Photo: Montana Pritchard/PGA of America