The Utah PGA hosted the Drive Chip & Putt Sub-Regional today at Glenmoor Golf Club. 
Each of today's participants qualified earlier this season at one of four local qualifiers, placing in the top 3 of their respective age groups. Today's top two qualifiers in each age group will move onto the Regional Qualifying at Chambers Bay this September with hopes of qualifying to the National championship held next April at Augusta National Golf Club.
Nicklaus Miller of the Boys 12-13 section posted the day's high score at 156 on a 56-40-60 split claiming his spot at Chambers Bay. Jordan Ofahengaue claimed the second qualifying spot of the age group posting 139. 
Girls 12-13 division winner Saylor Wagner claimed the division title with her 127 point performance leading all girl participants thanks to a division high in chipping and putting. Marissa Johnson followed, scoring 114 on a 44-25-45 split, claiming her qualifying bid.
Blake Brown and Mack Herzog moved on out of the Boys 14-15 division along with Tazlyn Wagner and Navy Hubbs of the Girls 14-15 division. 
Boys 10-11 division and Boys 7-9 division leaders Emery Johnson, Dallin Pratt, Graham Benson, and Beckam Andrus will all appear at Chambers Bay this September.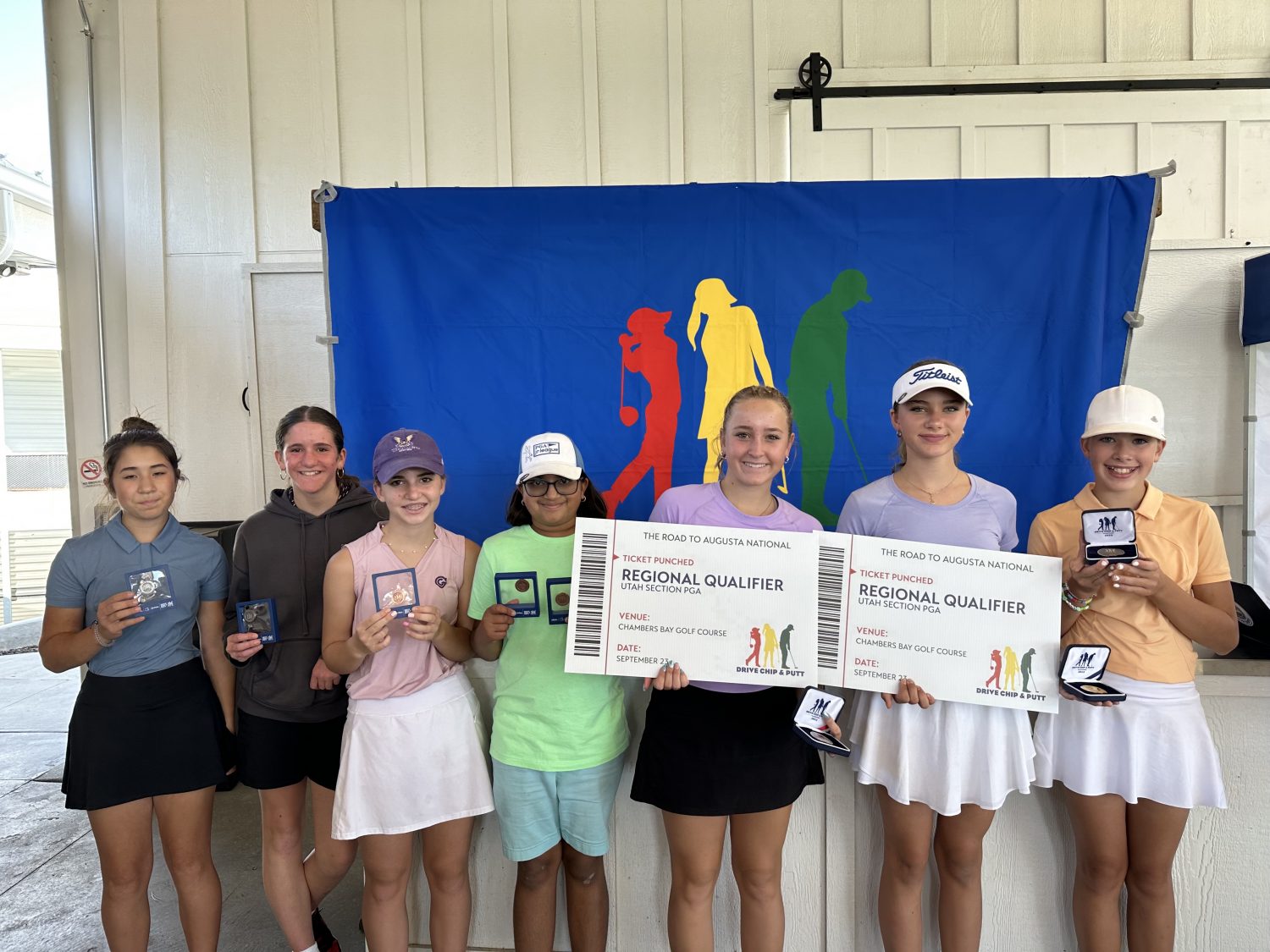 The final participants making the push towards Augusta from Utah came from the Girls 10-11 division and Girls 7-9 division. Eveylyn Schulthies led the Girls 10-11 division scoring 100 points with Sophie Ma finishing as runner up with 84 points. Treyva Woodlief and Ruby Monson claimed the two qualifying spots in the Girls 7-9 division.
Thank you to all our participants and best of luck to those who qualified for Chambers Bay!
Full leaderboard is available here.
Drive, Chip and Putt Sub-Regional Qualifier recap story written by Utah PGA intern Josh Green. Photos by Utah PGA Intern Drew Gagan.