Monticello High School's girls' golf team took home its first state trophy Wednesday afternoon.
Monticello ended the day with a 396, beating second-place Manila by just twelve strokes.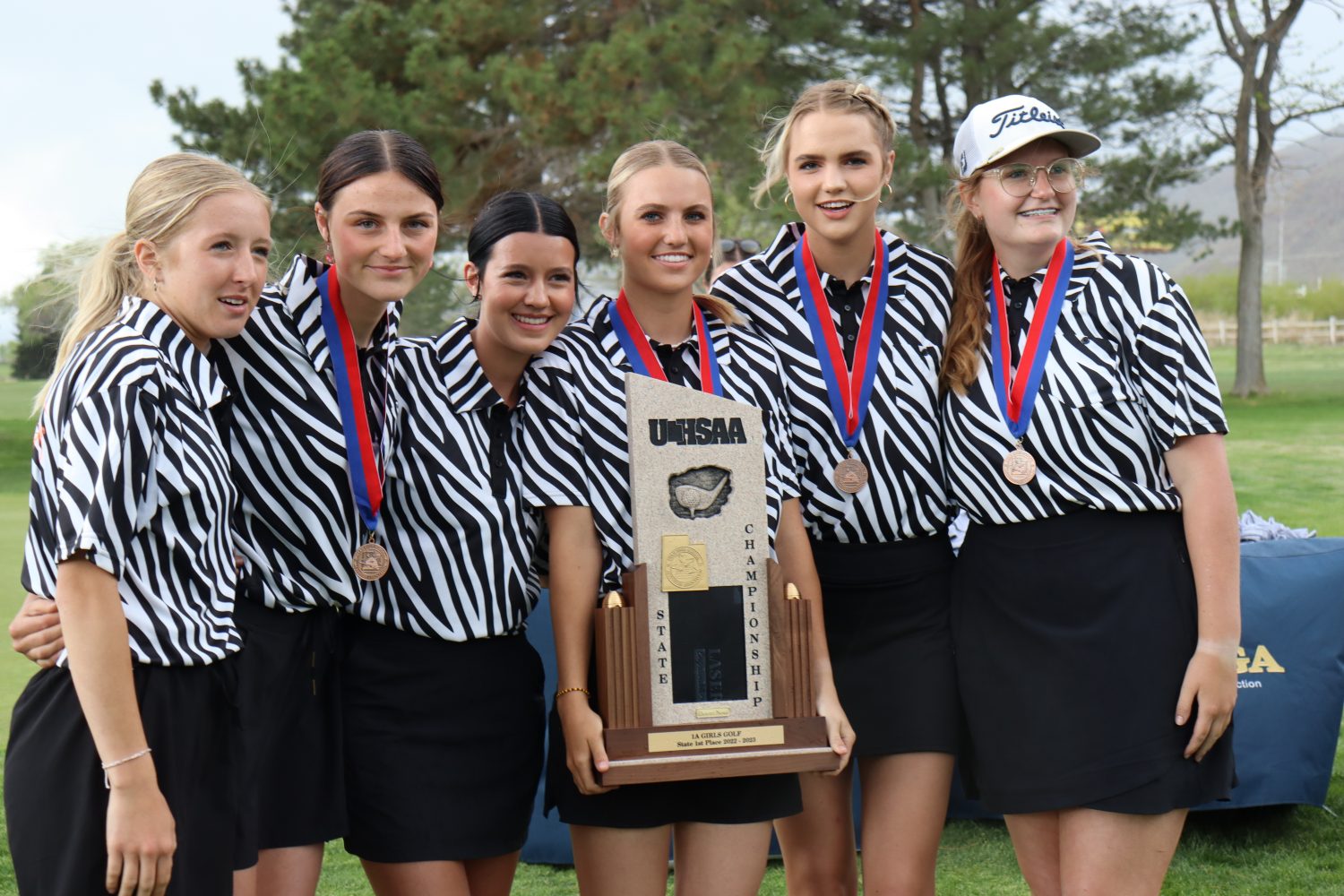 "Last year they were close and were a little disappointed, so they were driven this year," said Shane Brewer, who shares coaching duties for the Buckaroos with Nathan Chamberlain.
"It's been a rough, rough season with the winter and the snow that canceled a lot of the events we were meant to play. We were practicing in a basement for two months before we got on a course."
Cambree Chamberlain led the way for Monticello, shooting a 98 and tying with Manila's Sadee Davis for fourth place overall.
Sisters Alise Lewis, a sophomore, and Amy Lewis, a senior, tied with Panguitch's Adelaide Englestead for sixth place, with all of them carding 99 during Wednesday's tournament.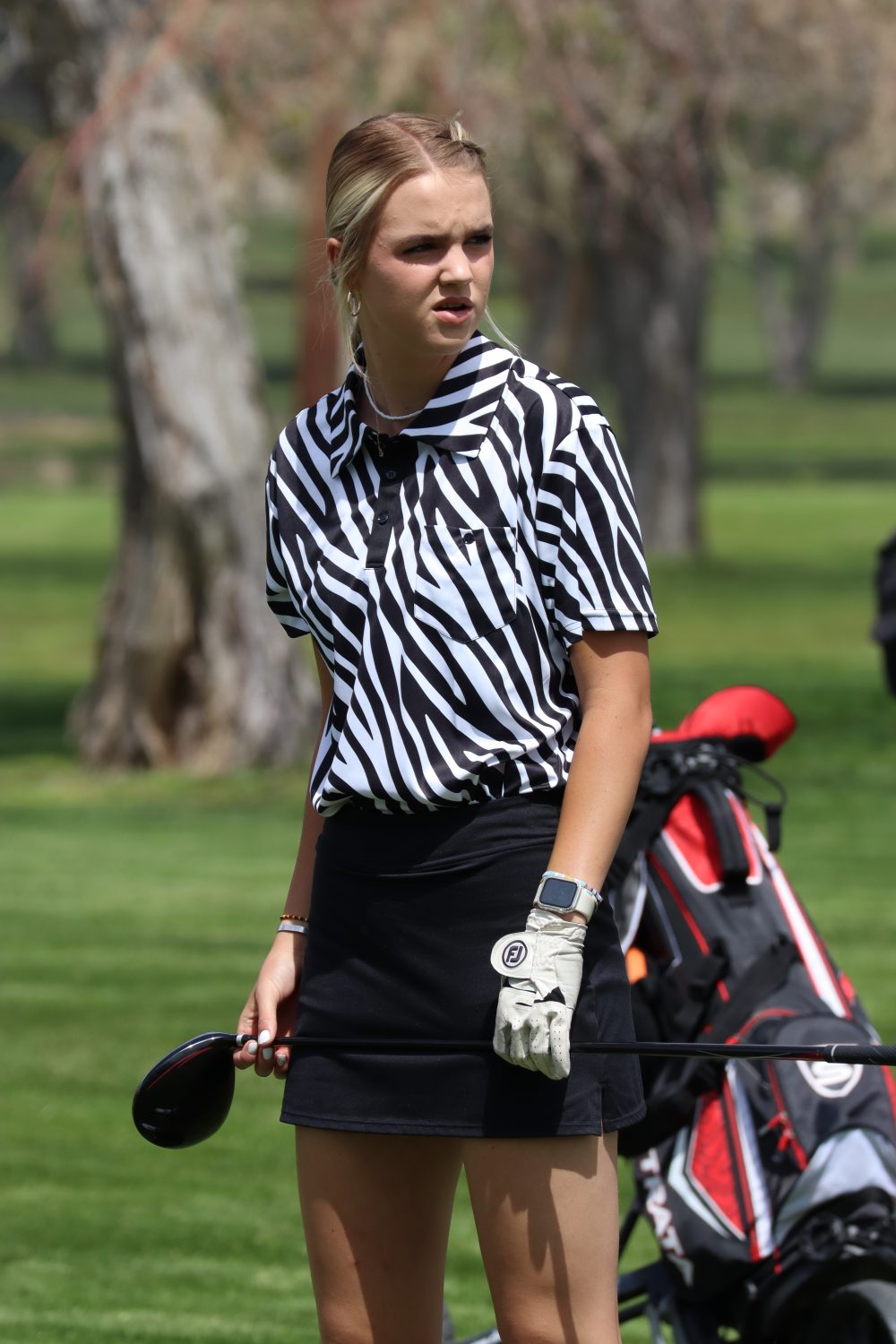 "It's all been leading up to this point," Alise Lewis said. "Coming into state we had a lot of high hopes, and I think it went as planned."
Alise Lewis said she and her sister push each other in practice and on the course.
"Every tournament she beats me by just a little," Alise Lewis said. "We just had a great time today."
Ali Young was the fourth scoring player for Monticello, with a 100 and ninth-place finish individually.
Hard work and a good attitude kept the Monticello girls in contention, according to Brewer.
"In spite of all the hardships, they just kept pushing and working and having a good attitude," Brewer said.
"I think 1A golf is kinda special because you get kids who start from zero and find their passion," Brewer said. "If they put in the time, they'll have some great experiences."
Added Chamberlain: "It was emotional, up and down. There were good scores and bad scores, good days and bad days.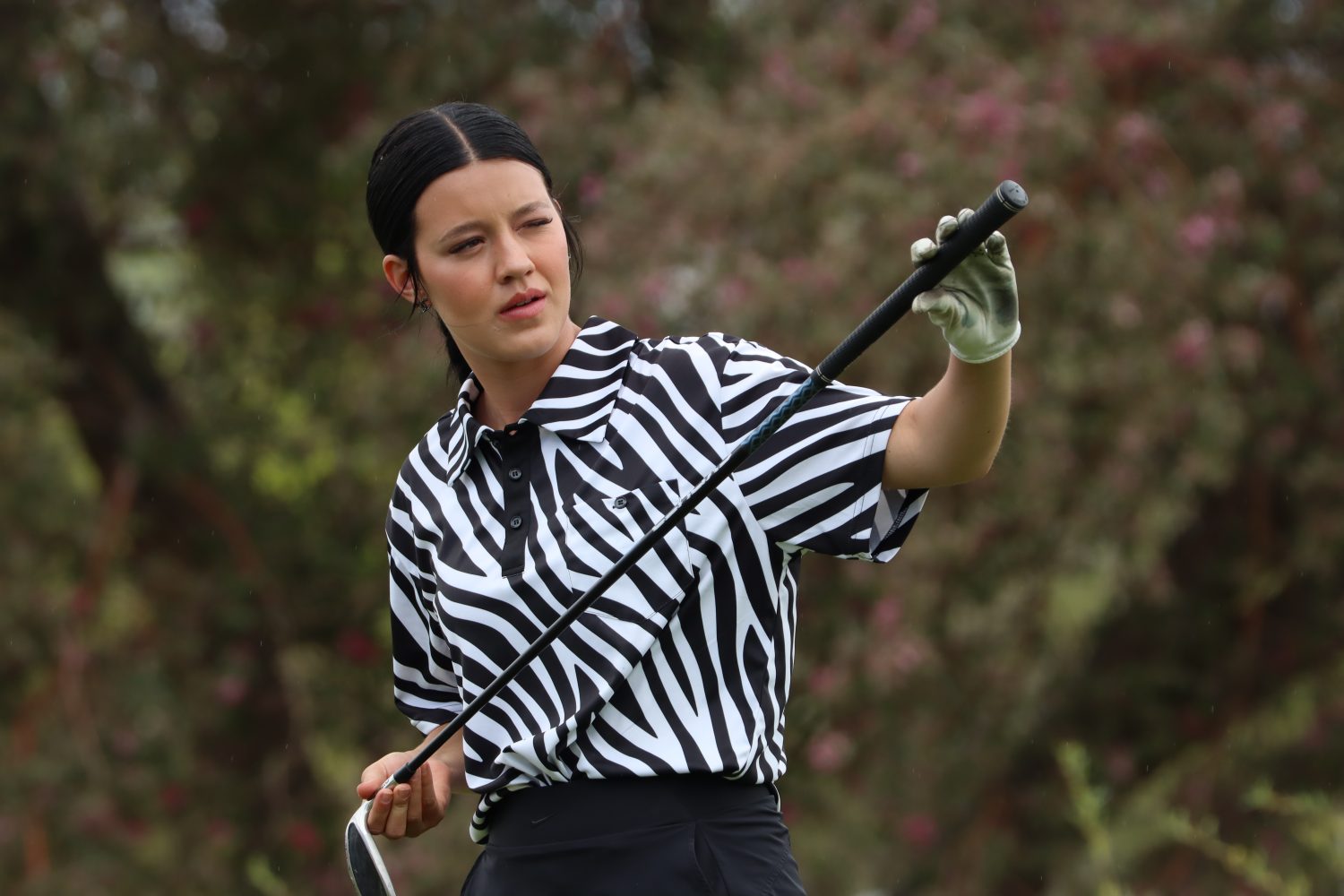 "We have several kids who play multiple sports. We have three track stars on the team who will get home tonight and take off tomorrow for state track. We get to see the kids grow and change and develop, and it's neat to be a part of it."
Pinnacle senior Avery Atwood was the top individual player of the day. She shot a 95 to earn the first-place medal.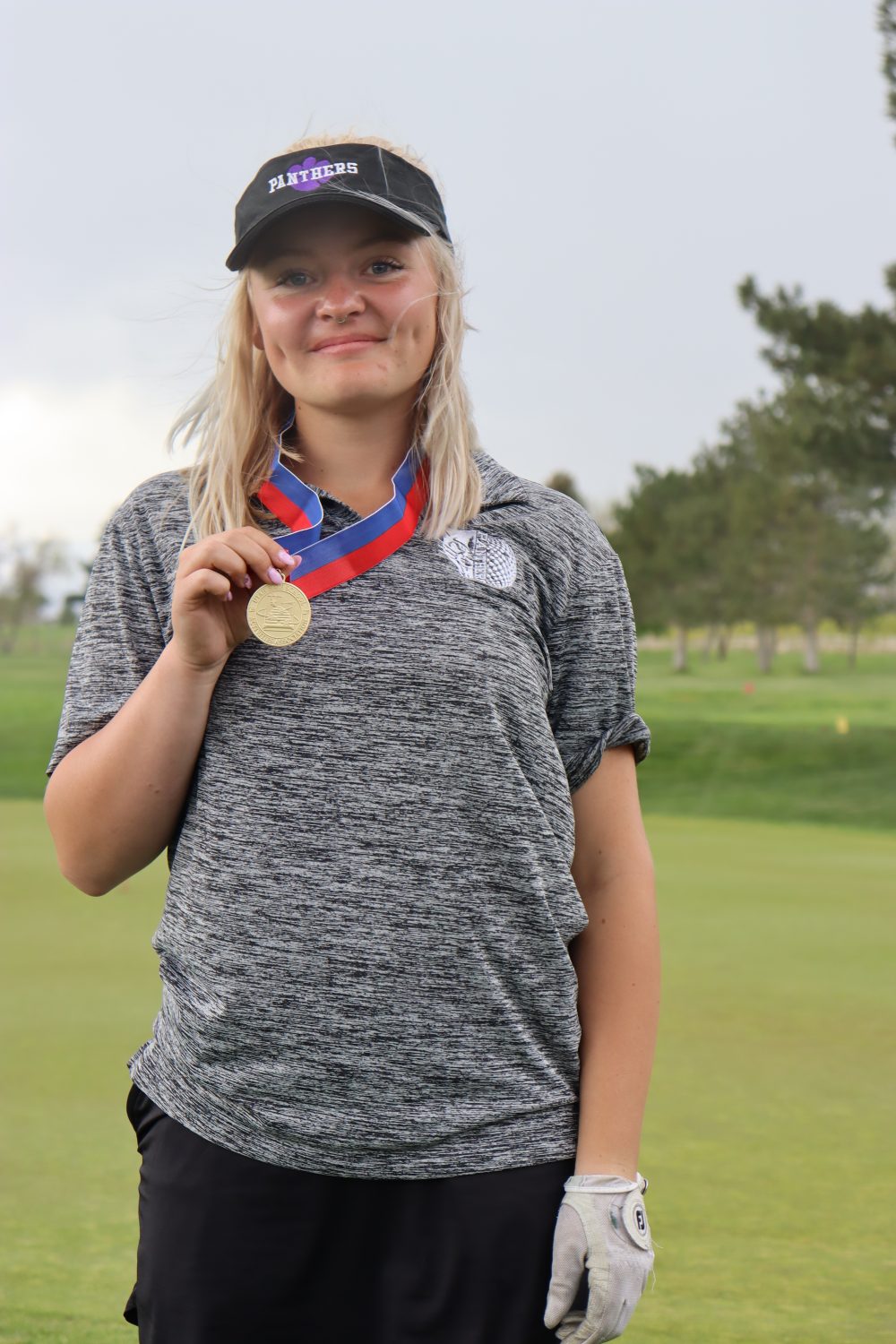 Atwood's day started with a seven on the first hole, and then a five on a par 3.
"I started off really bad," said Atwood, who has been playing golf since she could swing a club, spending days with her dad and grandfather on the course, but has only played high school golf the last two years.
As the day progressed, nerves calmed down and the shots straightened out.
"In the last half I was able to par a lot more and get my score down," Atwood said. "I'm just so proud of my team. Our golfers just don't give up, no matter what the score is."
Written by David Anderson for the Desert News. Republished with permission. Photos courtesy of Fairways Media/Randy Dodson.