The Utah Section PGA Four-Ball Championship concluded June 29th at Jeremy Ranch Golf & Country Club. This year marked the first time the Four-Ball bracket expanded to include more than 32 teams. With a record-breaking participation of 46 teams, Ryan Rhees (The Oaks GC) and Tracy Zobell (Gladstan GC) emerged as the champions!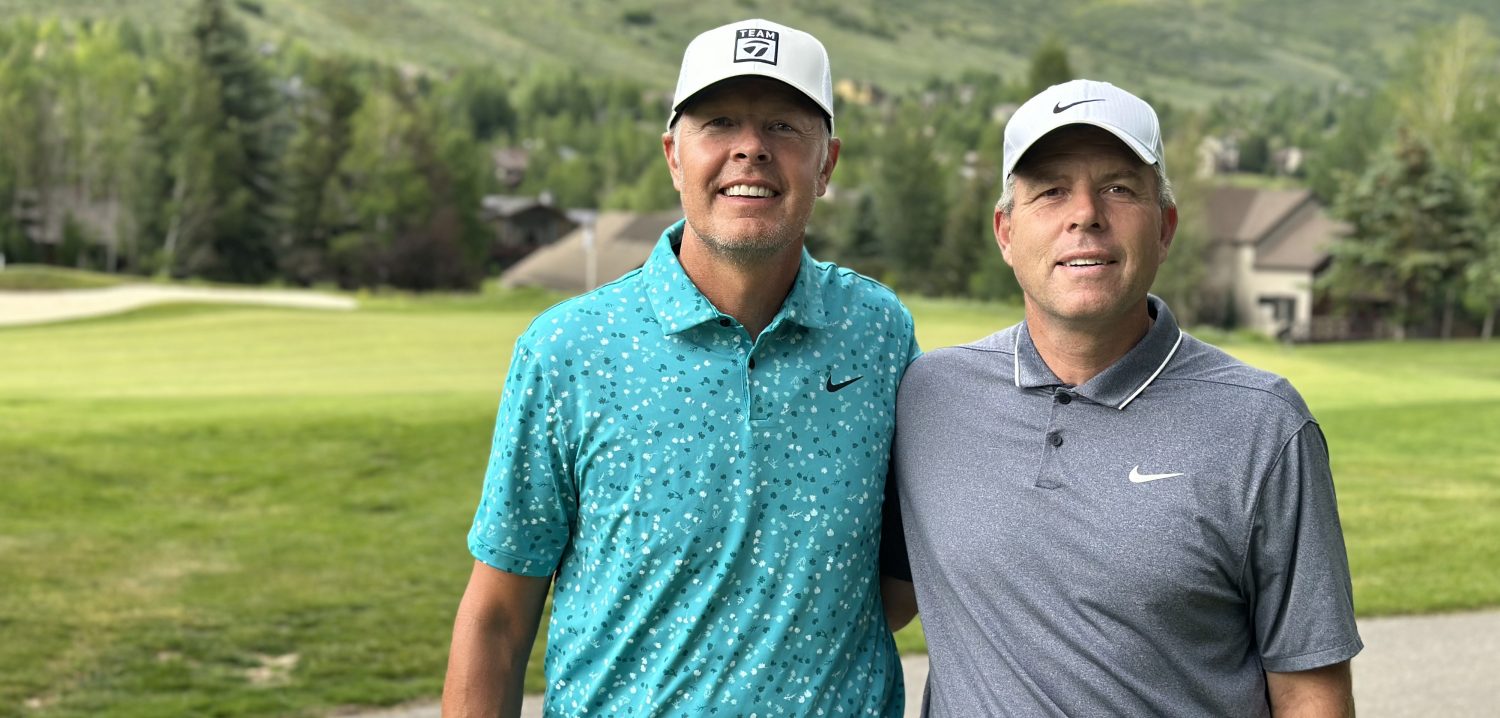 The event commenced on April 24th at Thanksgiving Point Golf Club with a seeding round combined with the Spring Pro-Pro, followed by the first two rounds the next day. The weather proved challenging for all players with strong winds and cold conditions. Rounds 3 and 4 were played at Valley View GC on the last day of May, setting up the semi-finals between Joe and Bruce Summerhays versus Ryan Rhees/Tracy Zobell, and Thomas Cook/Tristan Hartfiel versus Clark Garso/Paul Phillips. Joe Summerhays was absent as he had qualified for the U.S. Senior Open and teed off in Wisconsin at 12:40 for the opening round.
Despite Bruce's best efforts without his partner, his 4-under through 14 holes fell short as Rhees/Zobell won 5 & 4. and secured their spot in the championship match. Clark Garso and Paul Phillips lost to Thomas Cook and Tristan Hartfiel on the 17th hole, 2 & 1. Phillips commented on their close match, stating, "We didn't lose, rather we got beat," acknowledging the excellent play by Cook and Hartfiel.
The championship match between Rhees/Zobell and Cook/Hartfiel was a thrilling encounter with a total of 15 birdies from both teams, 10 of which were made just to tie the hole.
Cook and Hartfiel took an early lead with a birdie on the first hole, maintaining a one-hole advantage for the next five holes, matching three more birdies and two pars by Zobell and Rhees. Zobell/Rhees managed to level the match with a birdie on the 7th hole, and then took a one-hole lead with another birdie on the par 3, 11th hole. However, their lead was short-lived as Hartfiel stuffed his approach shot on the 12th hole which resulted in a tap-in birdie, once again tying the match.
The match remained tied with more birdies and pars until the 16th hole, where Zobell lipped in a birdie putt while Hartfiel and Cook lipped out their birdie chances. Zobell/Rhees entered the 17th hole with a one-hole lead, with only two holes left to play. The 17th hole, playing downhill and downwind, saw Rhees as the only player to find the green with his tee shot. After valiant efforts from Cook and Hartfiel to save par, the hole concluded with Hartfiel's ball skimming the edge of the hole and stopping just outside.
Congratulations to this year's champions, Ryan Rhees and Tracy Zobell!
We extend our gratitude to all the participants and our host courses, Thanksgiving Point, Valley View, and Jeremy Ranch. You can find the full Four-Ball Championship bracket by clicking here.