With Timpview looking for its fourth consecutive state title, Skyline's Ashley Lam made sure that didn't happen as the junior shot a blistering 11-under par to lead the Eagles to their first-ever girls State Championship at Remuda Golf Course, May 11th.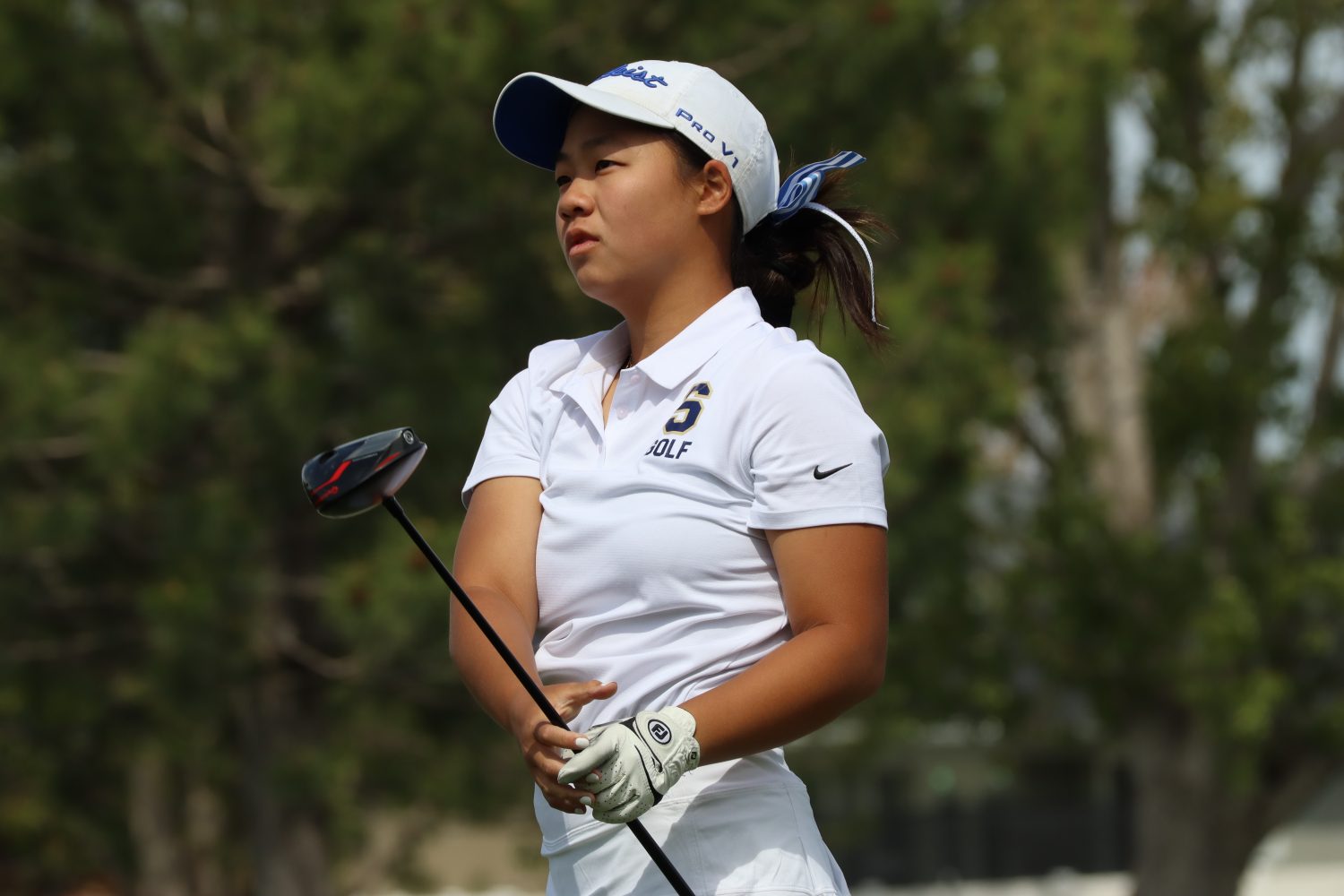 "It's very exciting," said Lam with a big smile on her face. "I love this team and to be able to win it for our school is very special."
"I've never seen a team so determined and that worked so hard throughout the year to get to this point," added Skyline head coach Kenny James. "Everyone was prepared and focused and I give all the credit to the juniors on this team. Avery Kraatz, Tegan Halloran and Ashley have been phenomenal all year by coaching up the other girls, encouraging them and always helping them. We're a young team, but you wouldn't know it with the way the girls carry themselves. They're amazing."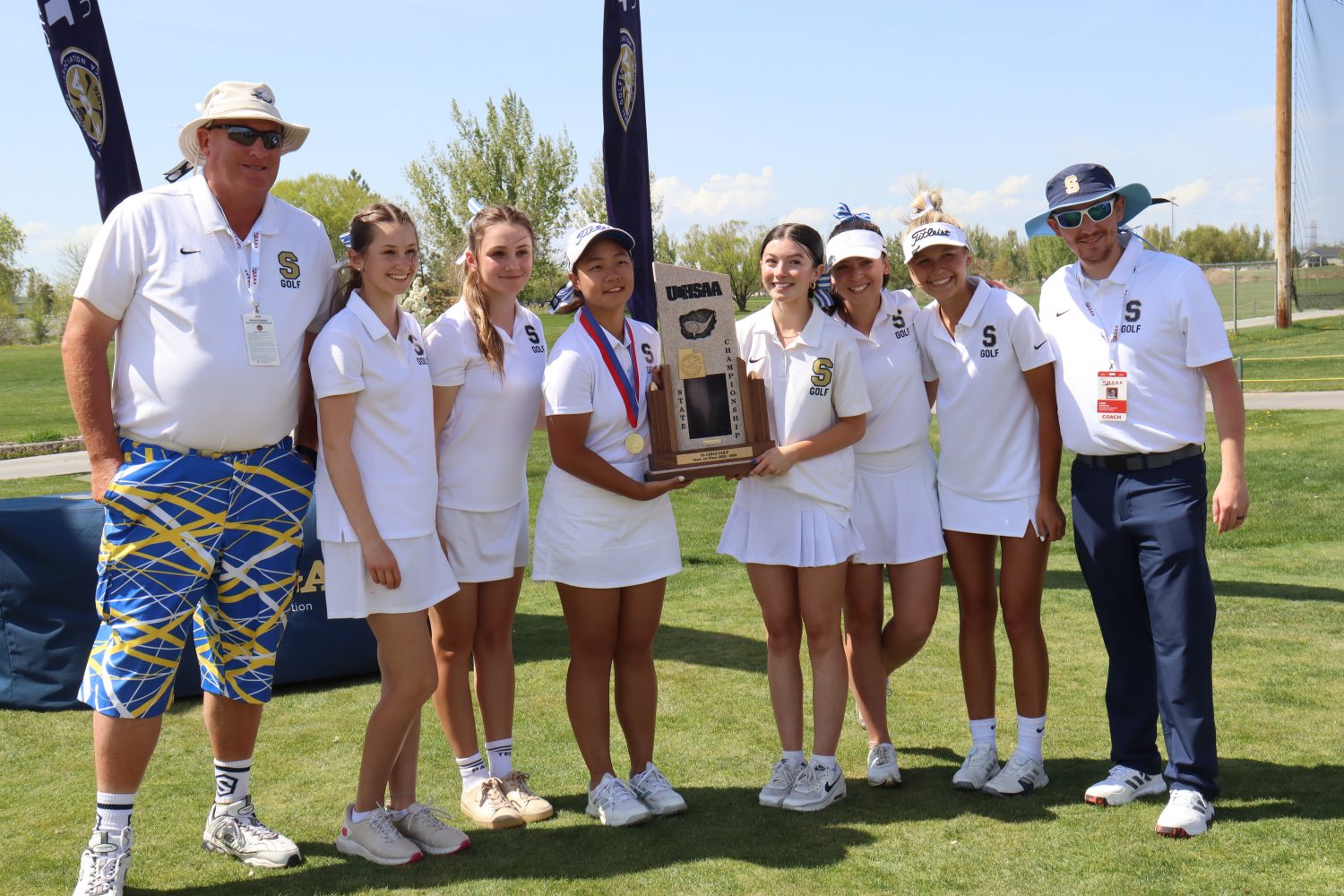 Heading into day two, Skyline, Bonneville and Timpview were neck-and-neck as they were all within one stroke of each other. Skyline started to pull away with a seven-shot lead heading into the back nine, but Timpview wouldn't go away as the defending champs made one last push thanks to Emma Lillywhite and Seneti Toluta'u, who finished second and third respectively. With Skyline holding on to a two-stroke lead late in the day, the Eagles didn't let the pressure get to them as Halloran birdied the final hole and Lam followed right behind with a par as the crowd erupted to give Skyline the 5A state title.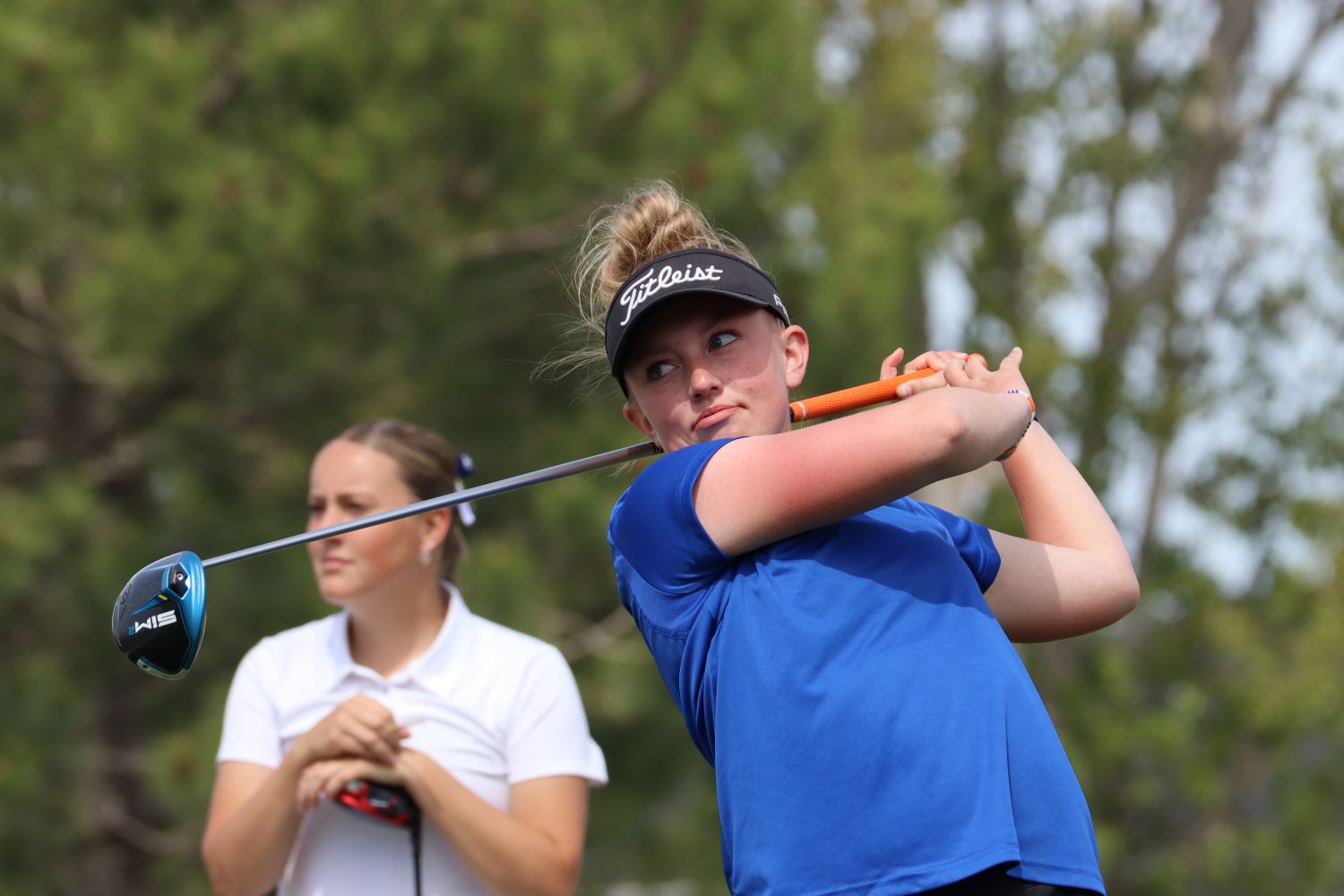 "That was the biggest putt of my life," said Lam. "With everyone watching, it was exciting and scary all at the same time."
"Ashley is so good and consistent," added James. "She tied the course record at Murray Park last week with a 61. She's so talented and there's nothing in golf that she can't do. She's amazing and so battle tested. We knew she was going to make that last putt."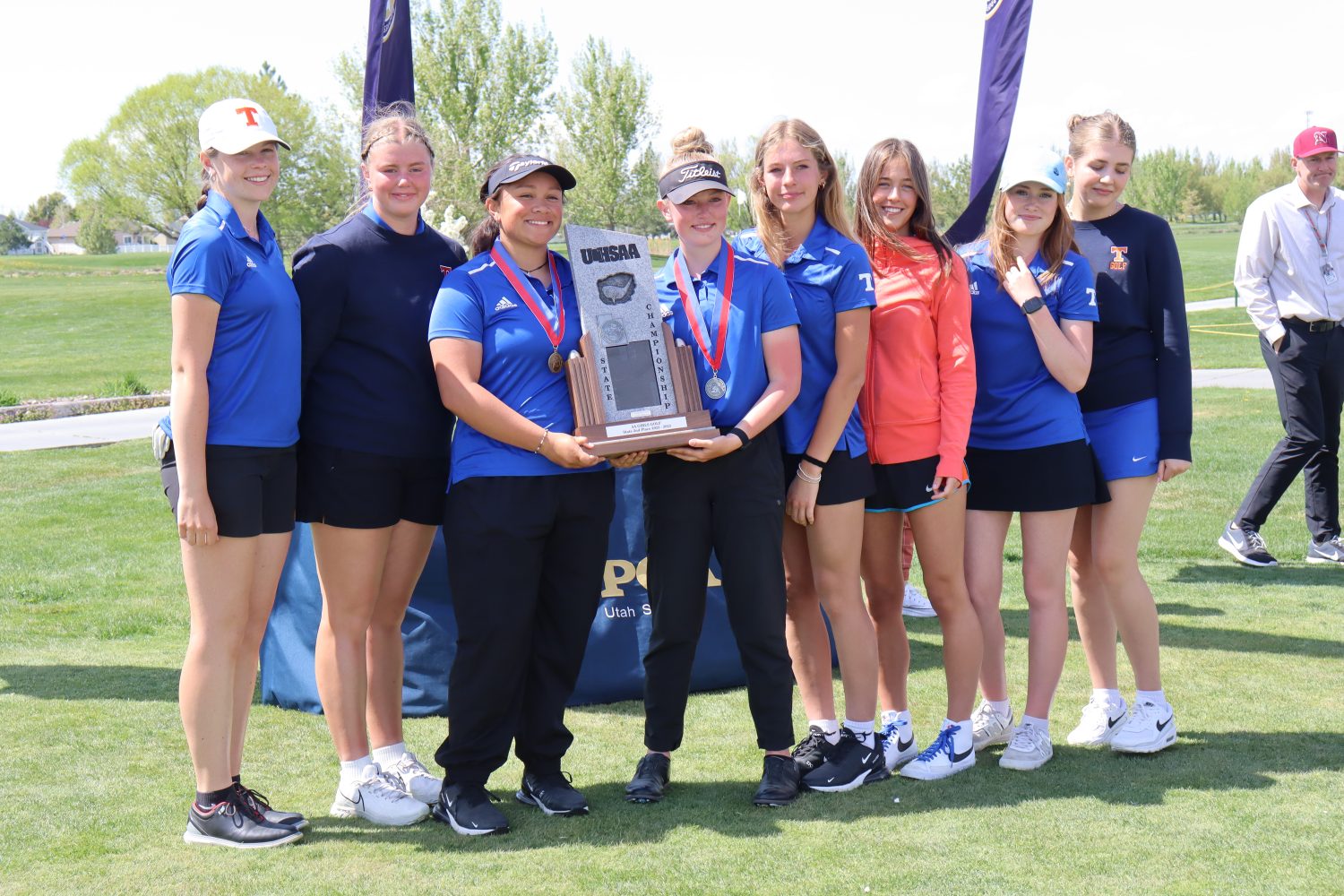 Skyline finished with a team score of 630, five shots better than defending champion Timpview, which finished second at 635. Bonneville finished third (649), while Olympus (656) and Wasatch (666) rounded out the top five.
"The girls peaked at the right time, and we shot our lowest scores of the season right before state," said James. "The girls came in with confidence and made the most of their opportunities. I'm so happy for them. They deserve it."
On the individual side, Lam — who had a five-stroke lead heading into day two — stayed aggressive as the junior fired a 4-under 68, to go with her 7-under 65 on Monday. Lillywhite tried to close the gap at the start with a birdie on the first hole, but that's as close as the Timpview junior would get as Lam extended her lead with four birdies on the front nine to cruise to the victory.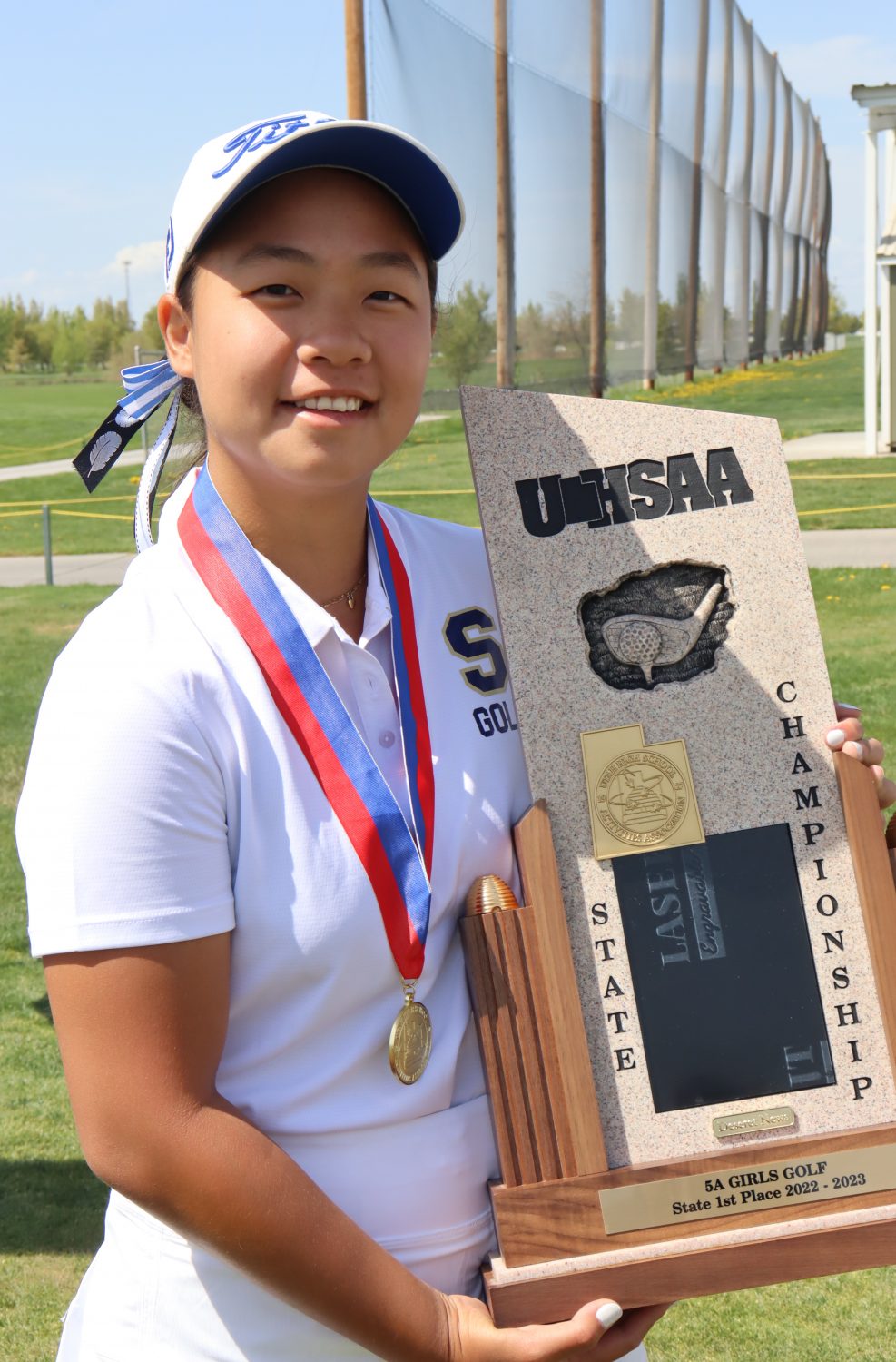 "I was just playing my game and tried not to think about it," said Lam about her individual lead. "I really like this course and the greens are really good. I stayed aggressive and I'm just glad that I could help my team get the win."
For Lam, winning medalist honors was a long time coming, as the junior finished third and fifth over the past two years.
Not only will Lam look to defend her title next year, but with the entire team coming back — with three juniors, a sophomore and two freshmen — Skyline will certainly be the favorite next year after making program history.
Written by Justin Giles for the Deseret News. Republished with permission. Photography courtesy of Fairways Media/Randy Dodson.