By Kurt Kragthorpe
Joshua Leddy may not have followed through on his victory in the Utah Assistant PGA Championship as well as he hoped, but he certainly assisted Matt Baird on the way to a third title in the Utah Section PGA Championship.
In one of those breaks that champions sometimes need, Baird luckily learned to play enough break on what became the winning putt Thursday at Toana Vista Golf Club in West Wendover, Nevada. Baird benefited from Leddy's having putted on a similar line on No. 9, their 18th hole of the final round. Baird knocked in a 20-footer for a birdie that gave him an 8-under-par total and a one-stroke victory over Pete Stone and Tommy Sharp.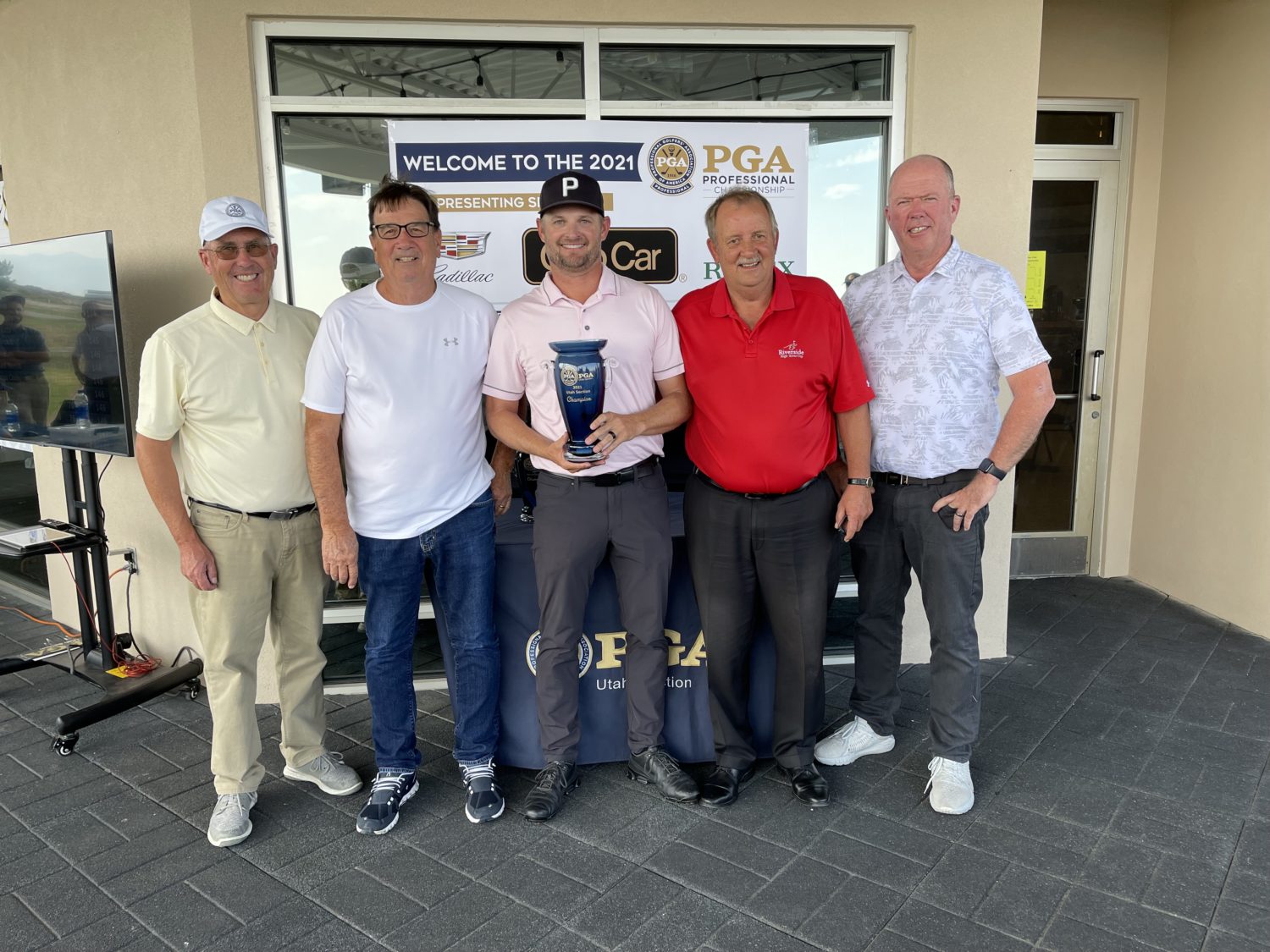 That's how the Riverside Country Club teaching pro concluded his round of 7-under 65, bouncing back from what he labeled a "chili-dipped" tee shot on the previous hole, leading to his only bogey of the day.
If not for Leddy's coincidental lesson, who knows what may have happened in a playoff involving Baird? "Honestly," Baird said, "when he hit the putt, it broke more than I thought."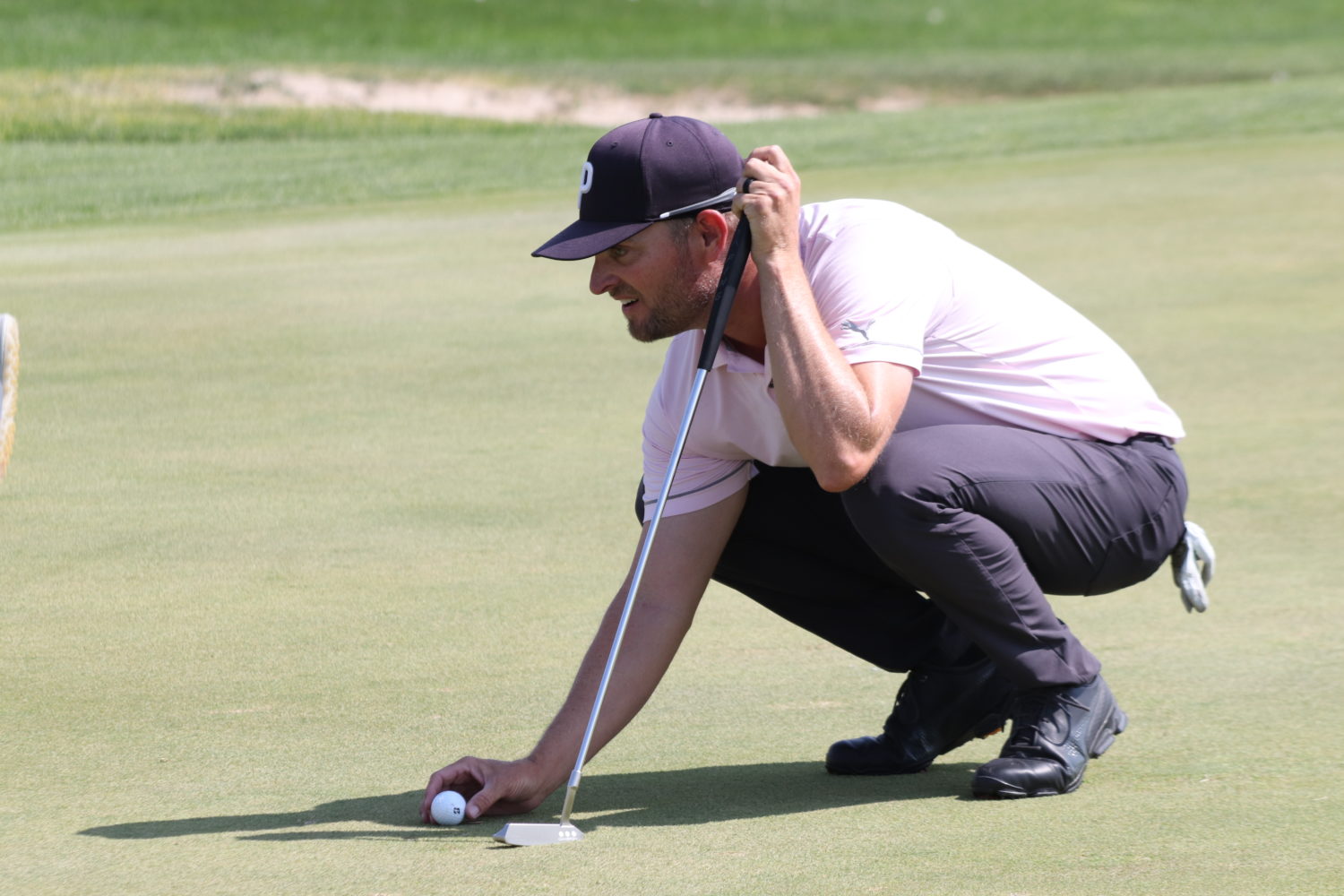 Baird adjusted his aim, made the putt and was proud of his final round. In that moment, though, Baird was thrilled just to have qualified for the PGA Professional Championship. As three more groups finished, it became apparent that there was much more in store for him.
Having earned the $5,000 first prize, Baird celebrated by pouring Mountain Dew into the crystal trophy that will join Section Championship awards from 2010 and '15 on his shelf.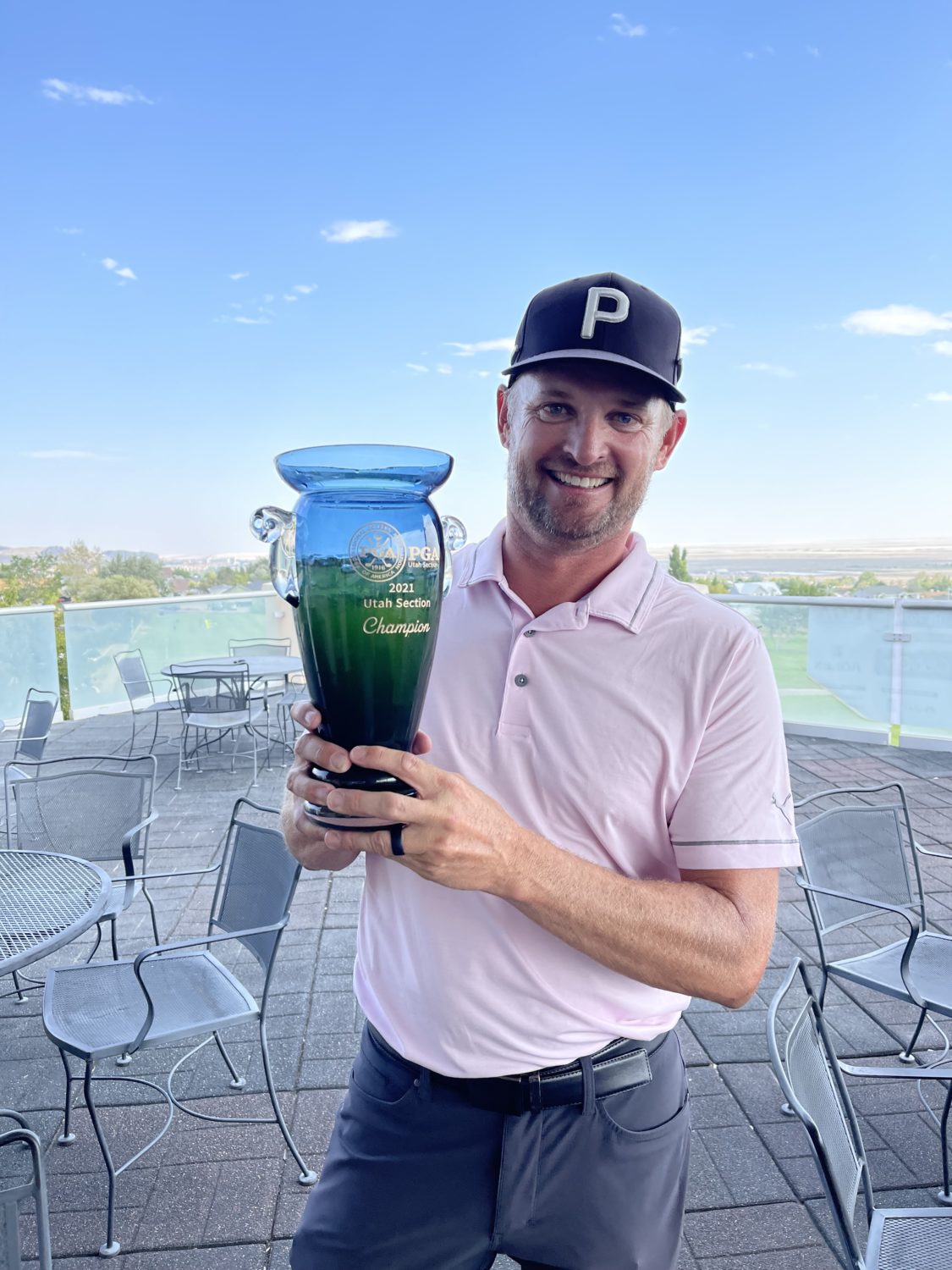 Every win is rewarding, but this one meant the 46-year-old Baird had succeeded in overcoming the putting problems that held him back during an opening-round 71, He stood four strokes behind Chris Moody, Riverside's head professional, and three shots back of Stone.
"I just had this feeling of, 'You can get the job done,'" Baird said. "That was my main thought all day."
He needed some reminding after failing to birdie his first hole, the par-5 No. 10. "Oh, great," he wryly told himself, but that's how the day turned out: Great.
He birdied seven of the first 15 holes and moved into the lead, only to make one of the worst swings of his pro career with a short iron. His shot on No. 8, a hole measuring 174 yards, left him with a 96-yard second shot after he tried to finesse that 8-iron.
"I just laughed," Baird said.
After that bogey, Tele Wightman, another member of Baird's foursome, told him, "You're hitting it good, just make birdie here."
With the help of seeing Leddy's line, Baird made it happen. And then he waited, as Sharp and Stone tried to catch him. Sharp, the 2017 winner, birdied No. 6 to reach 5-under for the day and 7-under for the tournament, before parring the last three holes. Stone, a perennial contender in this event, birdied No. 7 to tie Baird. But then Stone endured his own misadventures on No. 8, with a tee shot that sailed way right and resulted in a bogey.
On No. 9, Sharp and Stone had longer birdie putts than Baird, on similar lines. Each missed on the low side and walked off the green disappointed to have tied for second place.
As consolation, they also advanced to the PGA Professional Championship in April at Austin, Texas. So did Moody (67-71), Todd Tanner (69-70) and Casey Fowles (70-71), whose birdie on the last hole enabled him to avoid a six-way playoff for the last spot. Defending champion Joe Summerhays (70-71), who tied for sixth place with Fowles, is exempt after a top-20 finish in the 2021 event in Florida and Steve Schneiter has a lifetime invitation as the 1995 champion.
Bruce Summerhays Jr. became the first alternate after a playoff that involved Tracy Zobell, the Senior division champion. Zobell (74-68) played from the back tees in order to compete for the national berth, as did Mark Owen, who tied with Clark Garso for second place, one stroke behind.
Terry Outzen (76-69) and Scott Brandt (71-74) shared first place in the Super Senior (60-over) division. Don Branca (75-74) took the Legend (70-over) title, 46 years after posting his second consecutive victory in the State Amateur.