By Randy Dodson, Fairways Media
Taitum Beck, a match play qualifier at this year's Utah Women's State Amateur and the champion of this year's Wisconsin Women's State Amateur has worked in the golf shop at Wolf Creek Resort for a few years while attending Weber State University.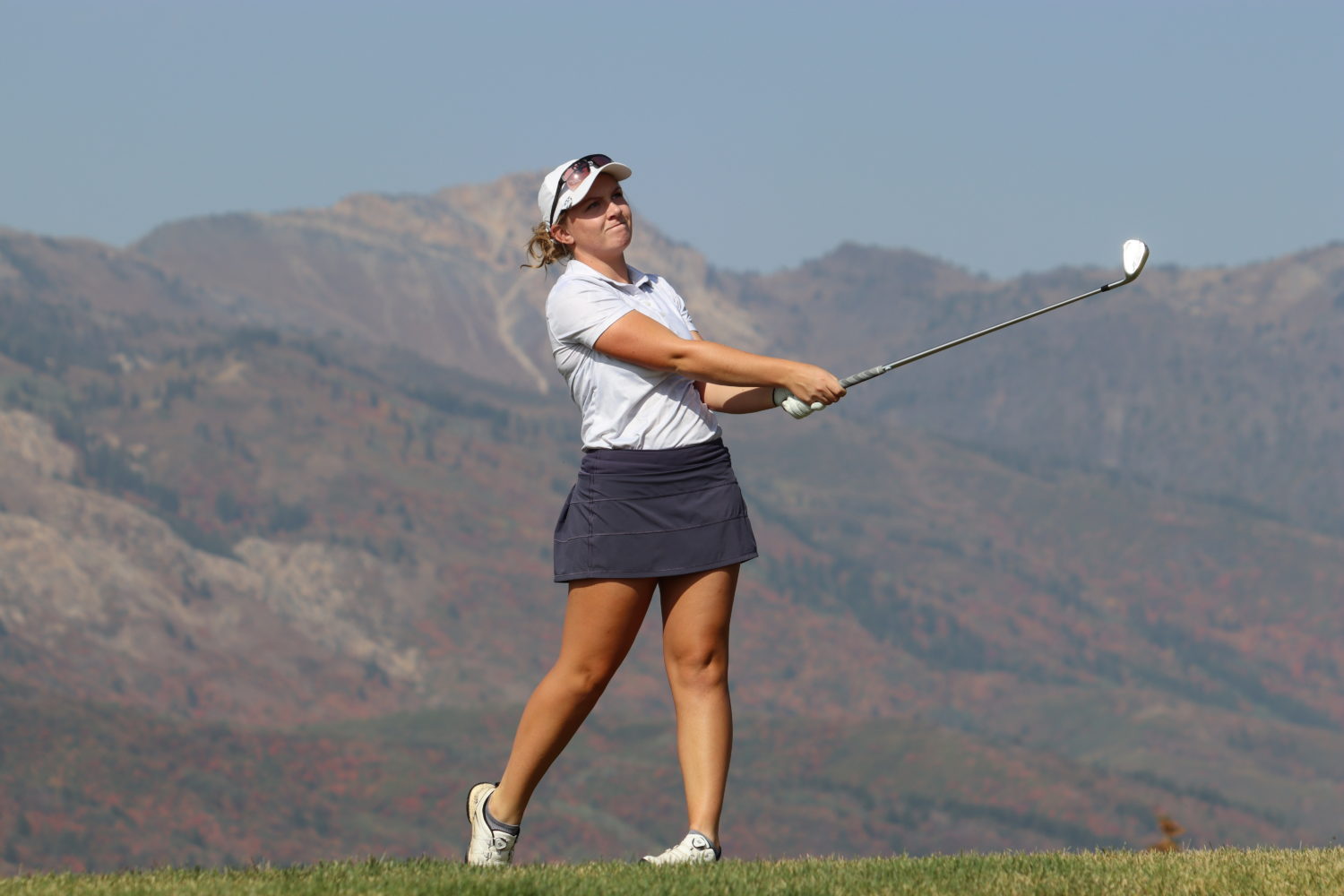 As a junior on the Wildcat's women's golf team she has played the resort course near Eden, Utah many times. On Sept. 21 she shot a career low at the course she now calls home, a 1-over 73. Unfortunately, it was just the opening round of the inaugural Wolf Creek Invitational.
With two solid rounds of (+3) 75-72 – 147 Morgan Bentley, a junior teammate of Beck's, won the 36-hole event. The Tacoma, Washington native said she, "…just played really solid golf." Her final round included two birdies against two bogeys.
"I just tried to give it my all for each shot," said Bentley. "I wanted to put a good stroke on every putt and just trust my game. I didn't know how I would feel, this season has been so different. It was great to compete again, I really missed it."
Beck took a two-stroke lead into the final round but admitted to getting caught up in looking ahead and worrying about results. A final round 80 left her in second place.
"I had too many mental mistakes and let my nerves get the best of me today. I was too worried about the results instead of the shot at hand," Beck said.
The Wisconsin native said, "It was so much fun to be able to play Wolf Creek in a different setting. I love the course and the challenges that it presents."
Wolf Creek Resort Head PGA Professional Bruce Summerhays, Jr. and staff with support from the Utah Section PGA put the individual stroke play invitational together providing competition for collegiate golfers whose season was cancelled or postponed earlier this year due to global pandemic concerns. There was no team competition during this event. Full results of the Wolf Creek Invitational are AVAILABLE HERE.