Winning never gets old for Utah Golf Hall of Fame member and Schneiter's Pebblebrook Professional Steve Schneiter.
Schneiter shot rounds of (-4) 68-68 at the Talisker Club at Tuhaye August 29-30 to win the Utah Senior PGA Professional Championship.
"I mean I played solid all day," He said. "I had one little hiccup on three but made a good bogey.
"It's fun, I haven't won for a while," he continued. "I played in the Team TaylorMade Championship at Pebble Beach last week and me and my partner won the team part of it, but it's been a while."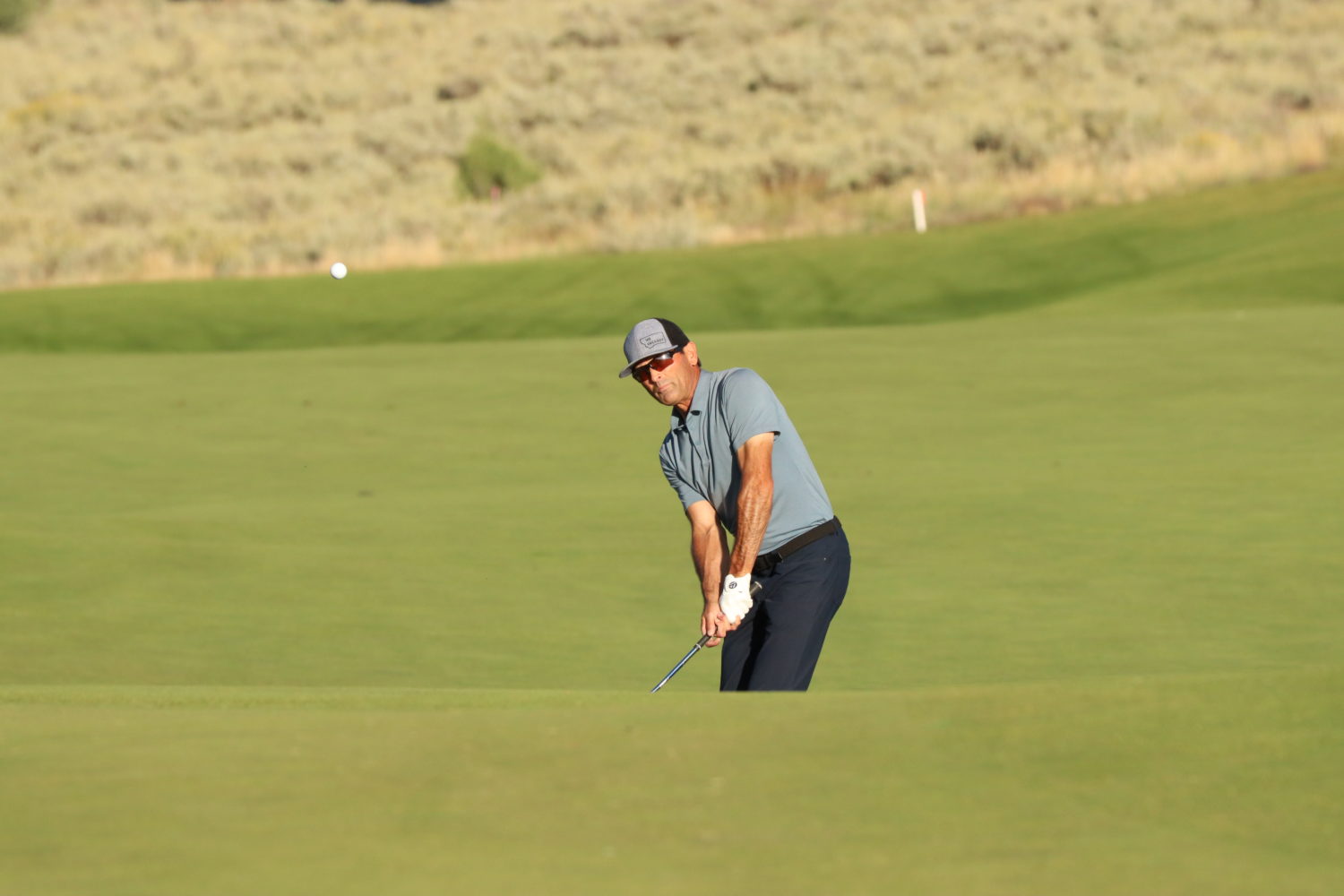 This marks Schneiter's third Senior Section Championship victory over his senior career. After leading the first round, he held off a charging Jeff Brehaut, who shot a final round (-4) 66 to get within two strokes of the lead.
The championship acts as a qualifier for the National Senior PGA Professional Championship, which will be played this year on October 13-16 at Twin Warriors & Santa Ana Golf Clubs in Santa Ana Pueblo, New Mexico.
"It's our big one, it's the biggest event we play in all year as a club pro, the working pros," Schneiter said. "That and the regular club pro are the big events for us."
From there, our qualifiers will have the chance to play for a spot in the Senior PGA Championship.
"That's the first goal (to get in to the Senior PGA and PGA Championships), and of course to get into a position to win."
Four qualifying spots were available for the Senior PGA Professional Championship, and as Schneiter was previously exempt as a past champion, the qualifiers included Brehaut, Mark Owen, Tracy Zobell and Ryan Rhees.