Story By Kurt Kragthorpe for the Salt Lake Tribune
Organizers of the PGA Tour's Wyndham Championship could have created a much more dramatic finish Sunday in the Siegfried & Jensen Utah Open if they had awarded former BYU star Peter Kuest a sponsor exemption as a rookie pro.
Kuest instead returned to Riverside Country Club and turned the Utah Open into a runaway on the Cougars' home course, claiming the $15,000 first prize. As the final round unfolded, the only question became whether Kuest could challenge former BYU teammate Patrick Fishburn's tournament-record score — not that he was aware of Fishburn's 26-under-par total for three rounds, prior to the post-round interview.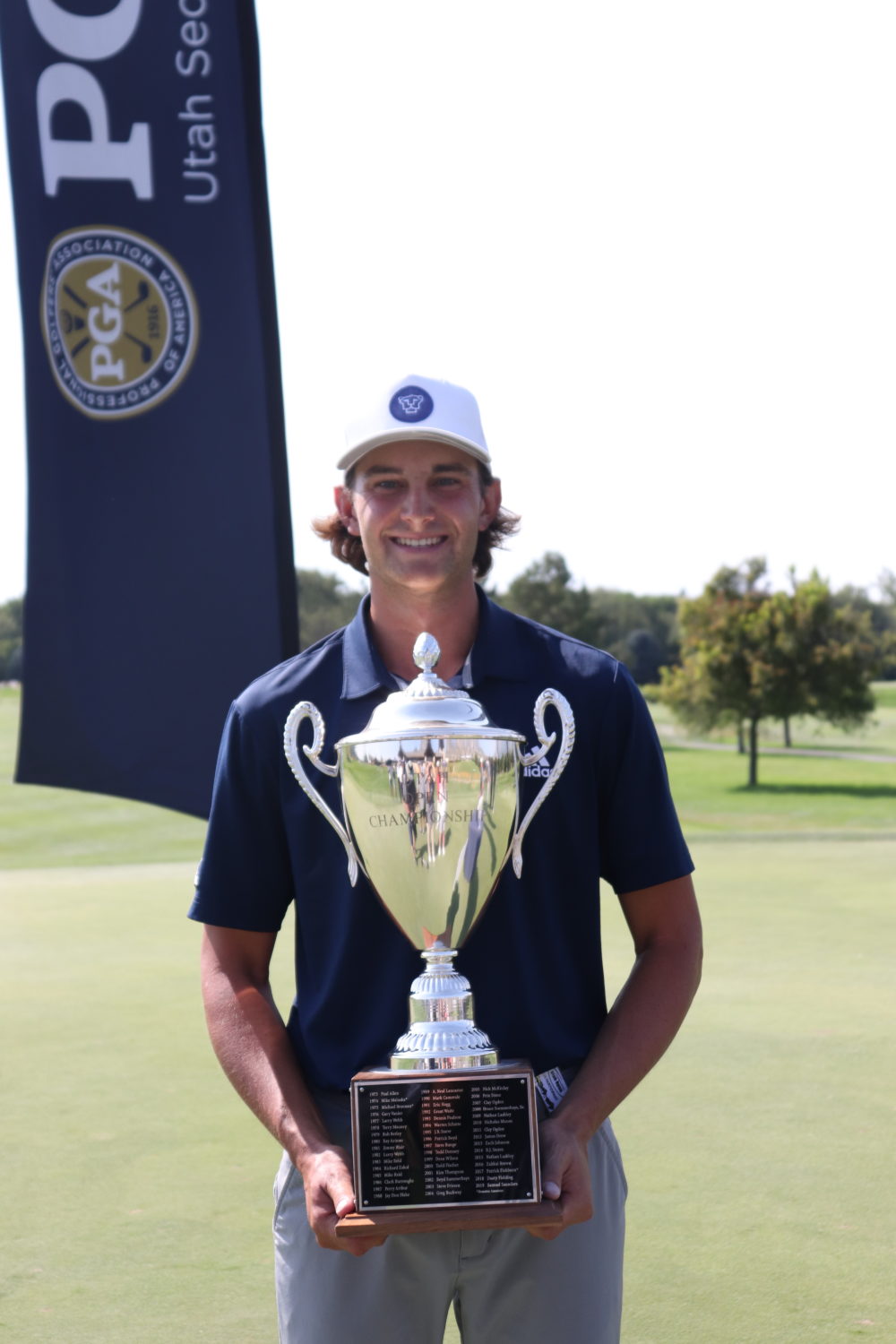 "It would have been sweet to get the record," Kuest said, "but a win's good enough."
Especially when the margin of victory is seven strokes, comparable to Fishburn's nine-shot win a couple of weeks before starting his senior year in 2017. Kuest finished at 23 under, making three birdies and a bogey on the back nine after having given himself a shot at the 54-hole record with four birdies on the front side.
Kuest labeled the final round "a grind … but a lot of fun," having posted a 66 to follow his 63-64 start. Kavan Eubank, a recent Texas A&M graduate who's now a Boise State assistant golf coach, closed with a 65. Eubank took second and Colorado pro Zahkai Brown, a frequent high finisher in the Utah Open, tied for third during what became a disappointing day for some Utah club professionals.
Riverside Teaching Pro Matt Baird played in the final group and faded to a tie for seventh place overall (worth $4,233), although he earned a $1,500 bonus as the low member of the Utah Section PGA. Glenwild Golf Club Director of Instruction Craig Hocknull rallied to shoot a 75, after starting the day in a tie for third and going 7 over on the front nine.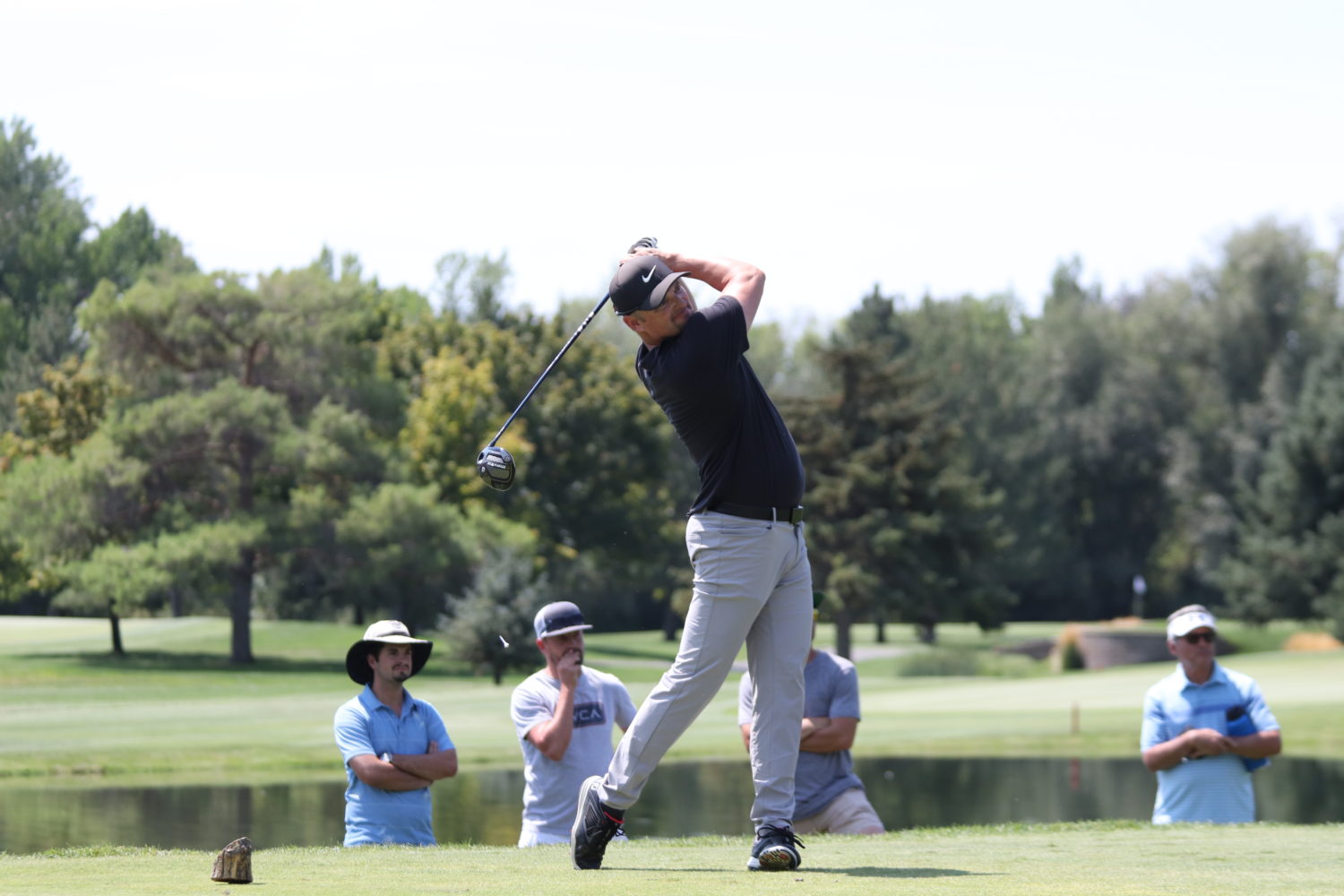 The amateurs provided most of Sunday's intrigue. BYU golfer Kelton Hirsch shot a 14-under total for the second straight year and again lost a playoff. In this case, he was contending for low amateur honors. St. George's Hayden Christensen topped him with a par on the first playoff hole, after matching Sunday's low score of 65.
Christensen, who plans to turn pro after the State Amateur in early September, started the round 10 strokes out of the lead and briefly allowed himself to wonder about catching Kuest. That thinking was almost justified, considering Christensen chipped in for an eagle on the par-5 No. 5 and played the first seven holes in 7 under. That's where he finished. Yet even after not fully capitalizing on his spectacular possibilities, he was hardly unhappy afterward, "because I've never been in that position before," he said.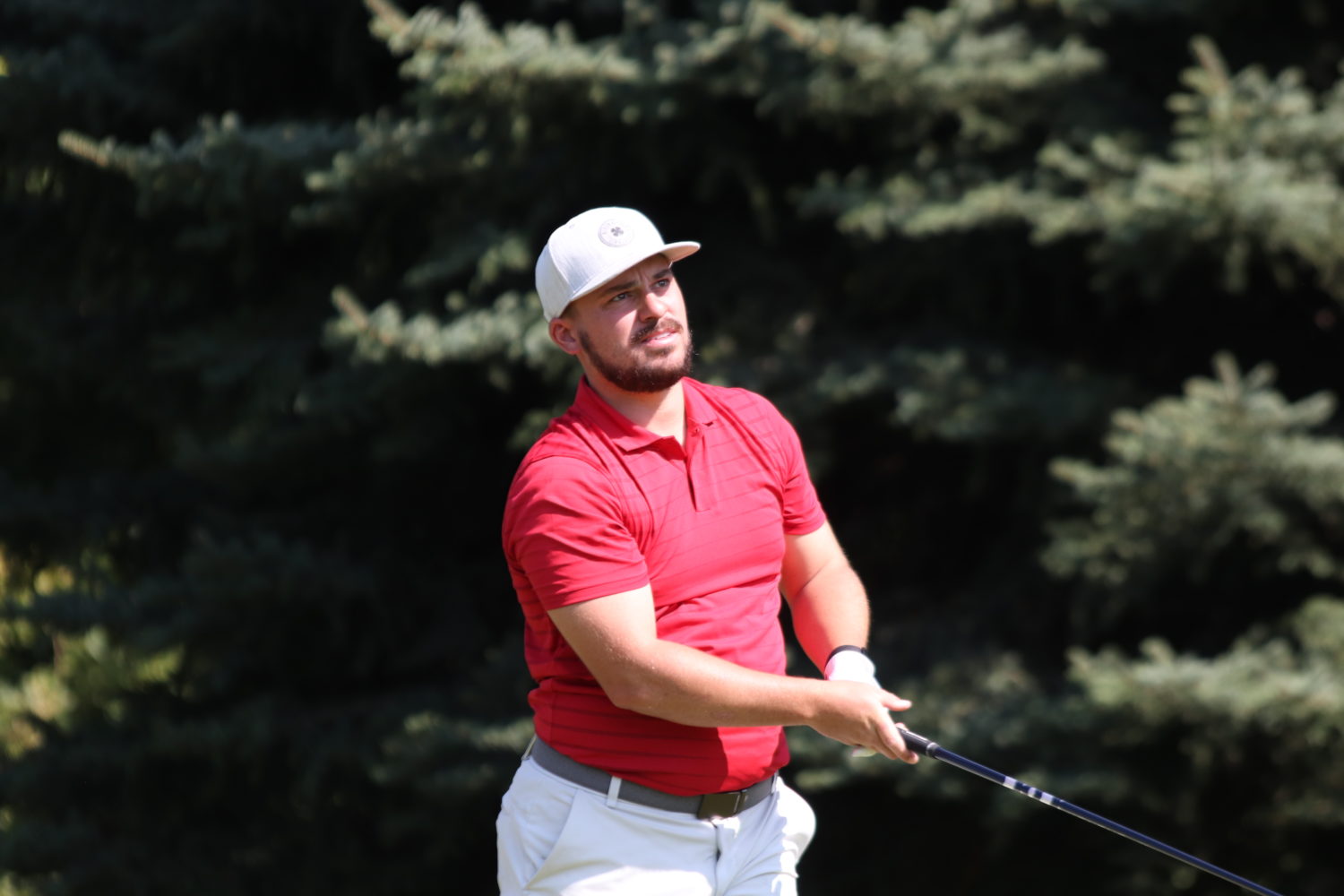 Kuest's closing 66 was not entirely satisfying, as he needed two shots to escape a greenside bunker on the par-3 No. 17 and made a bogey. He liked the way he started the round and separated himself from any potential challengers, though. And even amid his big-time ambitions in pro golf, $15,000 seems like a lot of money, at the moment. In five PGA Tour starts this summer, he earned only $7,525.
Asked what the return to Riverside did for his career, Kuest smiled and said, "It got me a little more money in my bank account, for sure. It just verified what I've been doing and that my hard work's starting to pay off a little bit more, and that I can really compete and take it low."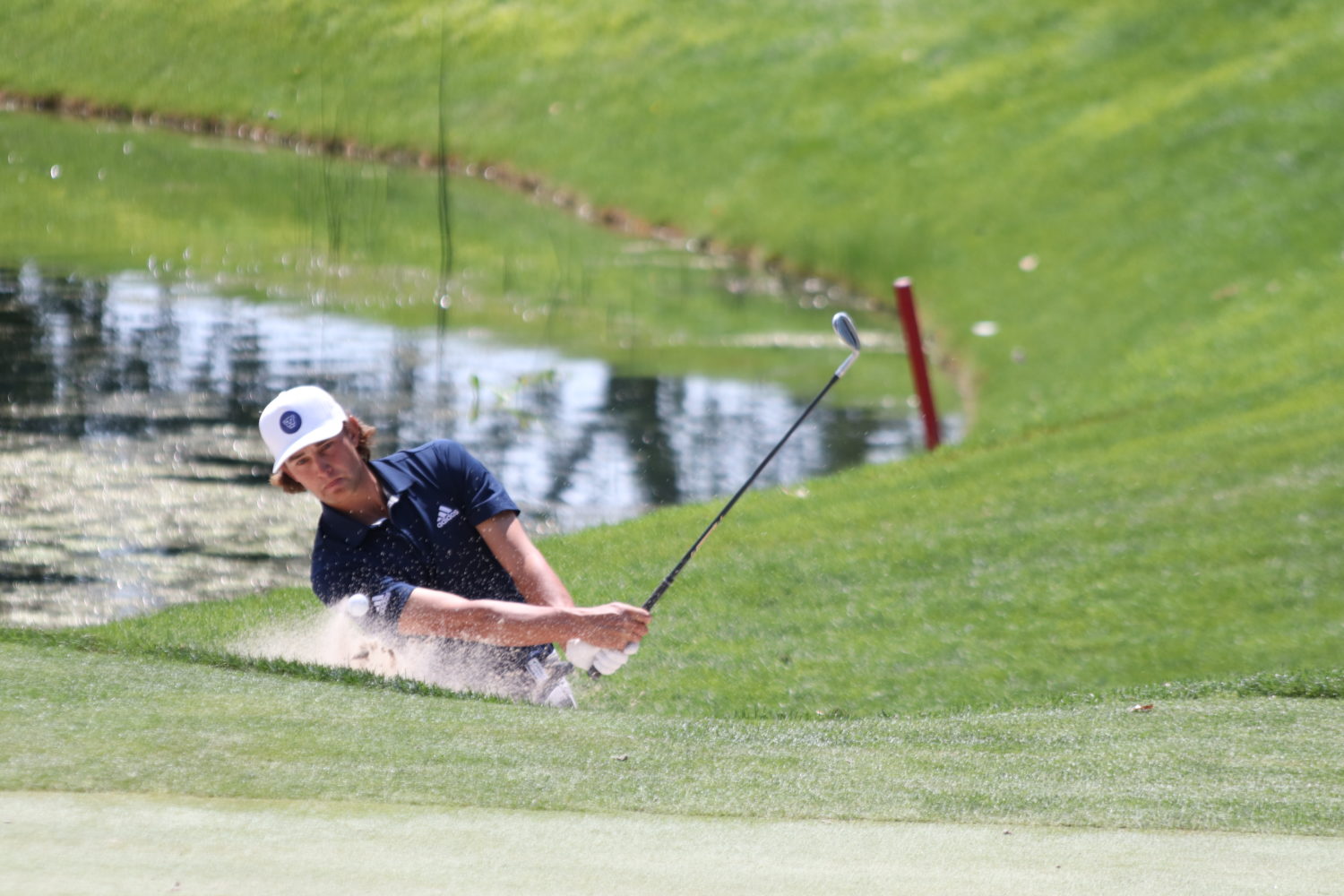 The Californian is targeting more sponsor exemptions in September and October, as the Tour's 2020-21 schedule begins. The 2017 West Coast Conference Championship at Riverside was the first of Kuest's 10 wins as a collegian. He would love to have the Utah Open become the start of big things to come in pro golf.
Click here for Kurt Kragthorpe's Salt Lake Tribune Story.
Click here for Final Round photos.