The dog days of summer feel like the start of the golf season for Joe Summerhays. And his success amid the soaring heat of late July prompted him to use a surfing example.
"You've got to ride the wave when you can," he said, "so hopefully, this is a good wave."
Summerhays rode the wings of two eagles to a convincing victory in the Mel Duke Utah Senior Open, pulling away from a pack of contenders in the final round, July 27, at Toana Vista Golf Club in West Wendover, Nevada.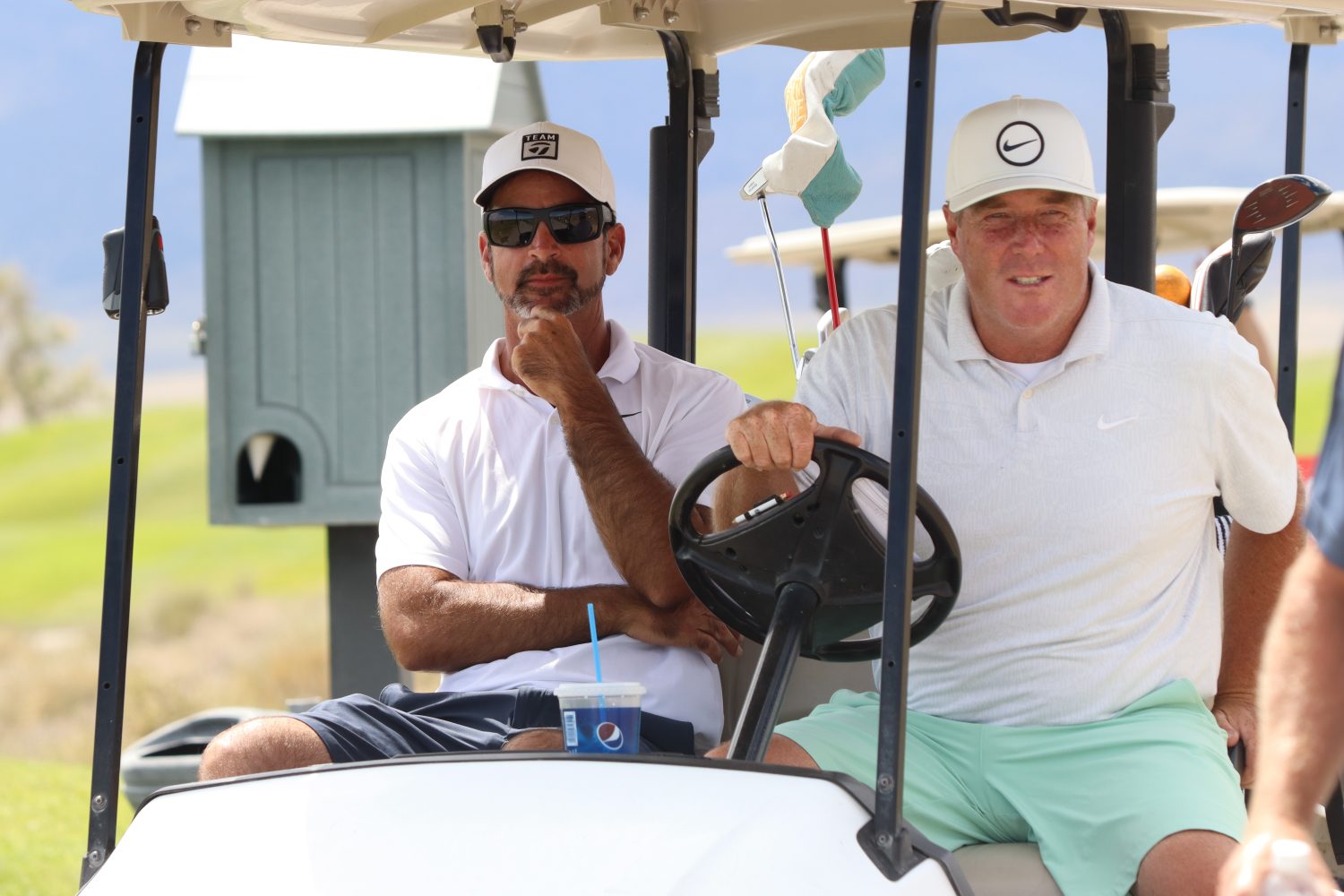 Summerhays' 67-66 showing for an 11-under-par total lifted him six shots above 2021 champion Mark Owen (67-72), while Scott Brandt (69-73) continued his remarkable play in his 60s by finishing third. Tommy Johnson (72-71) and Shane McMillan (73-70) tied for fourth overall and shared low amateur honors ahead of Darren Kuhn (72-72).
In his continuing effort to gain PGA Tour Champions access, Summerhays says his professional life is a 60-40 balance of teaching and playing golf. The playing part will accelerate in the coming months as he enters Monday qualifying events and tries to peak for the annual qualifying tournament. "That's been my thought process the whole time," he said.
"It's exciting," Summerhays said of what's ahead. "I feel my game coming around, really close to where I want it."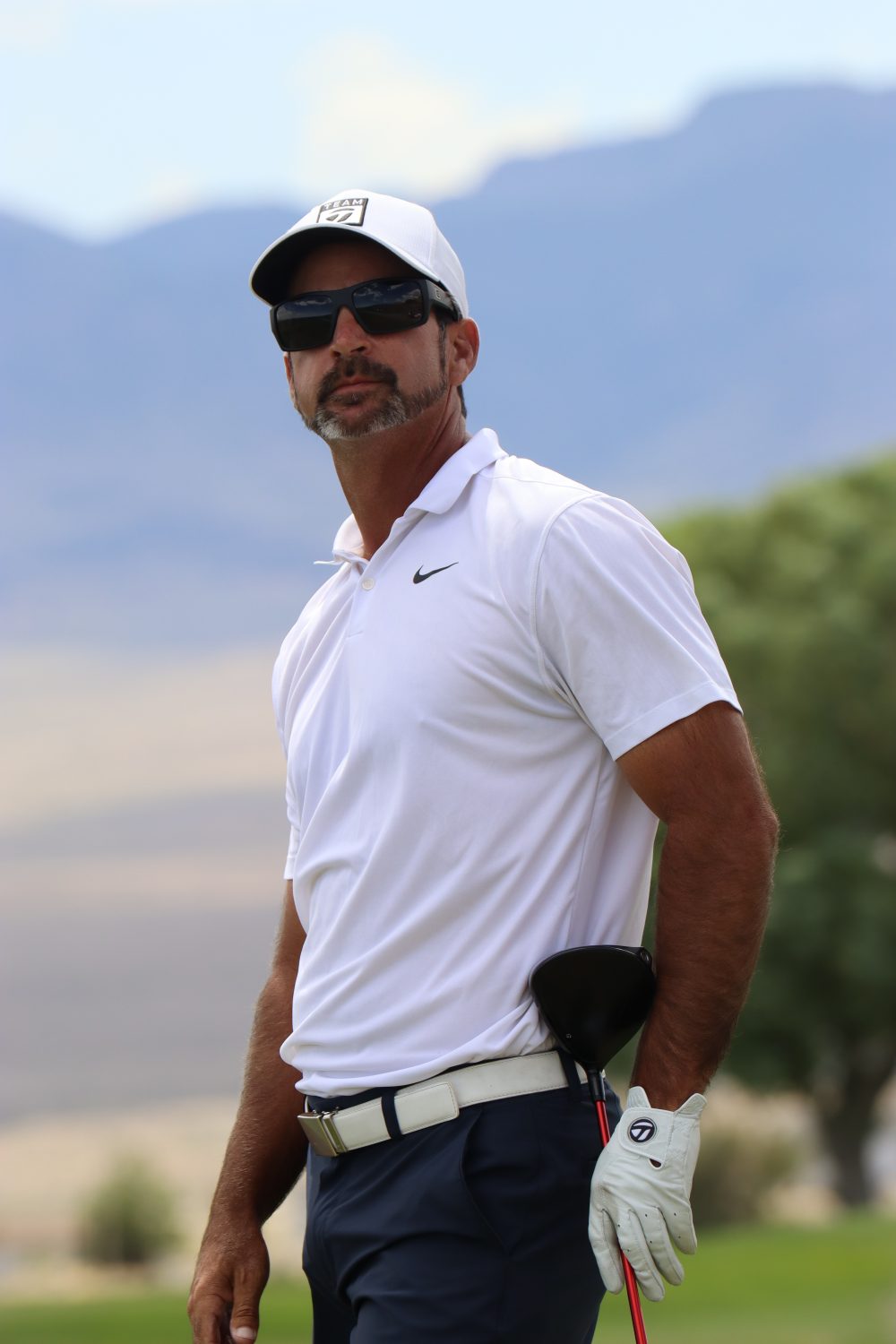 It sure looked that way at Toana Vista. Summerhays seized control in the final round with an eagle on the par-5 No. 3, then holed a bunker shot for another eagle on No. 10. He also made three birdies, with one bogey.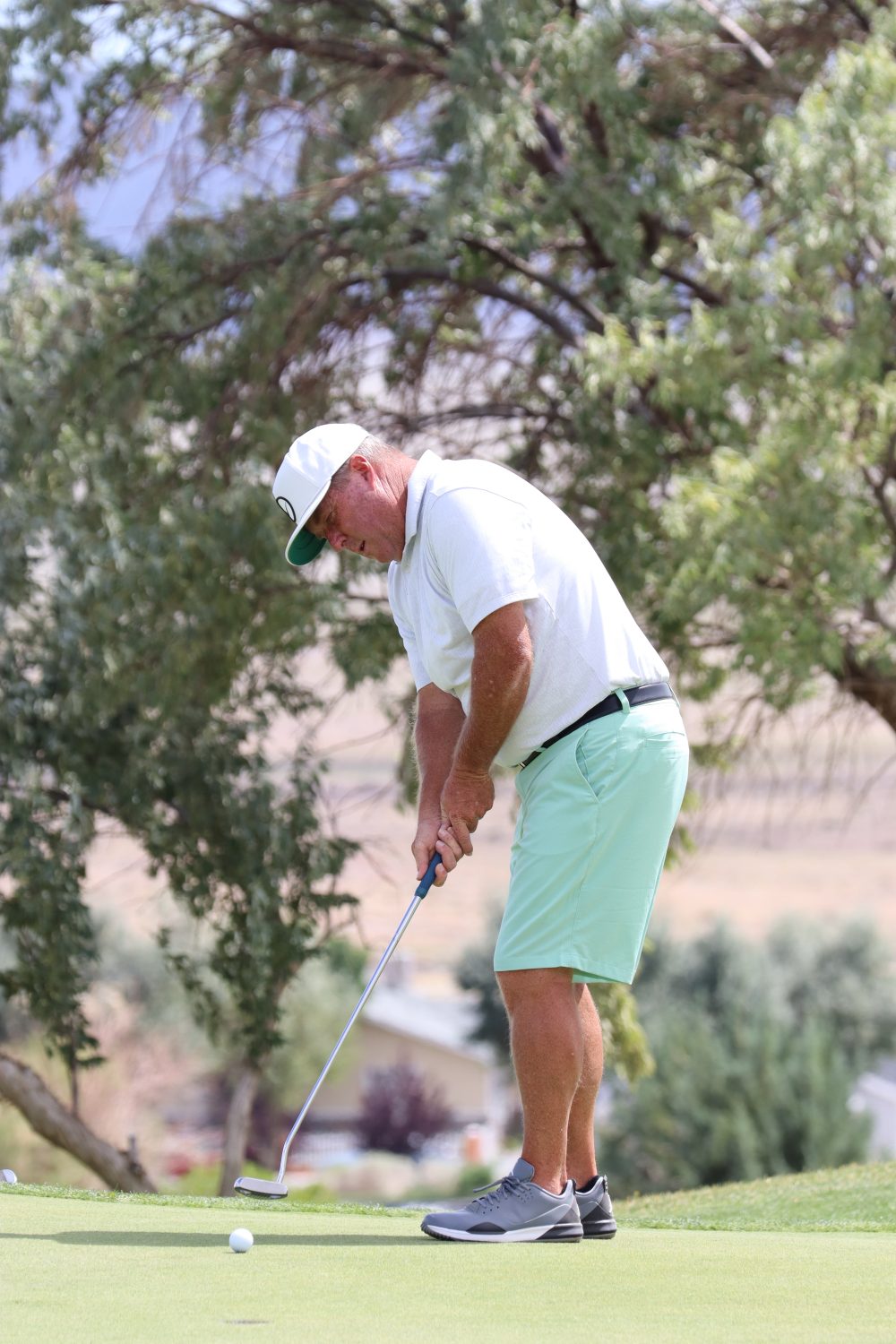 Owen birdied No. 3, but separation came when he bogeyed the par-4 No. 4 and Summerhays birdied. Owen, though, secured second place with a run of three birdies on the back nine. Brandt continues to play some of the best golf of his life as a super senior, posting a top-five finish in the Utah Senior Open for a fourth straight year.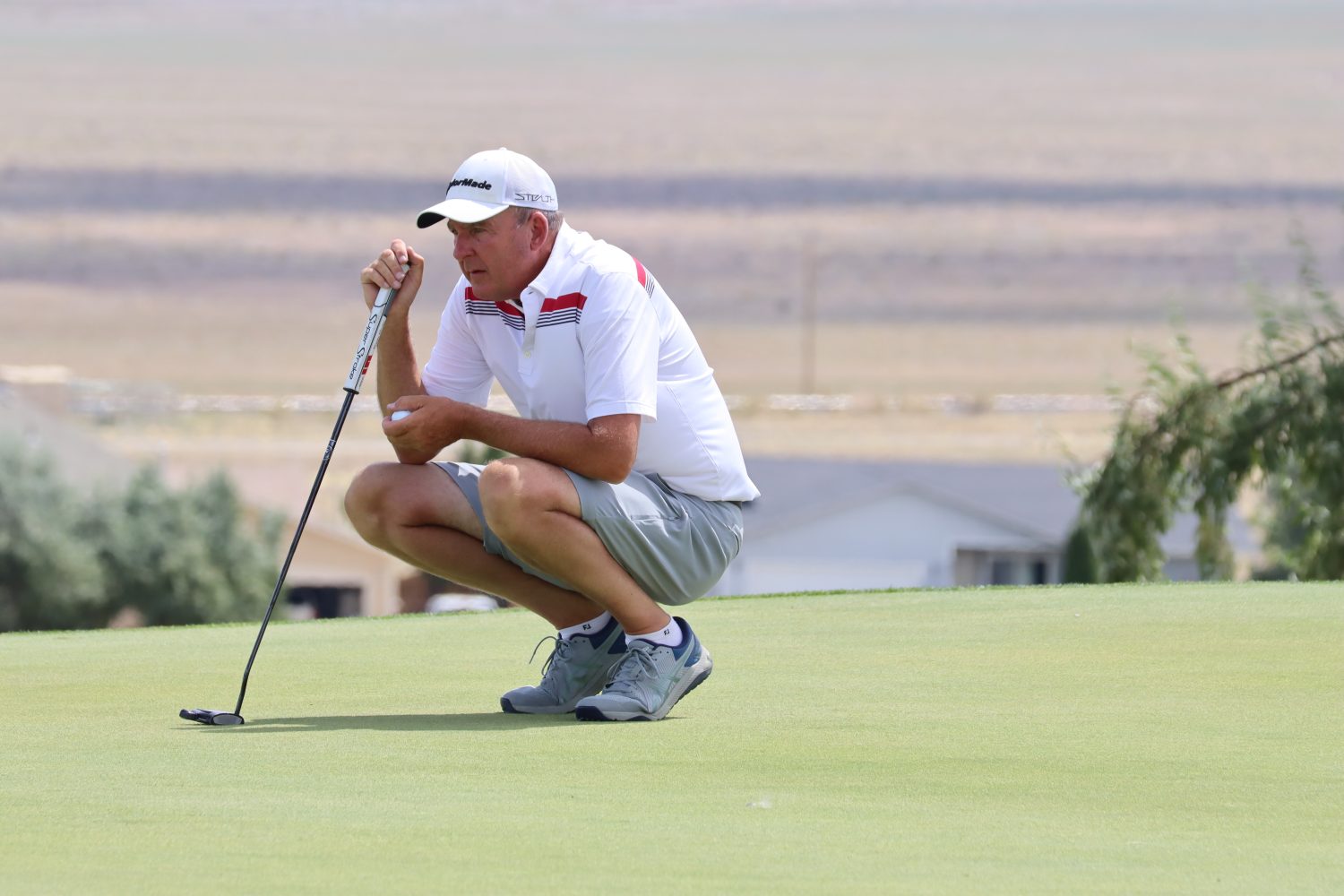 Meanwhile, defending champion Jeff Brehaut faded to a 78 after opening with a 69 and Utah Golf Hall of Fame member Steve Schneiter closed with a 77 after sharing the first-round lead with Summerhays and Owen.
Summerhays made winning look rather routine, although he said, "It's never easy out there. There's a lot of pressure."
Experience gained in multiple PGA Tour Champions events and the 2023 U.S. Senior Open clearly helped him in the Utah Senior Open. He's trying to "learn to relax a little bit," he said, "and just accept outcomes more. I don't come off as intense, but I really want it, so I work really hard."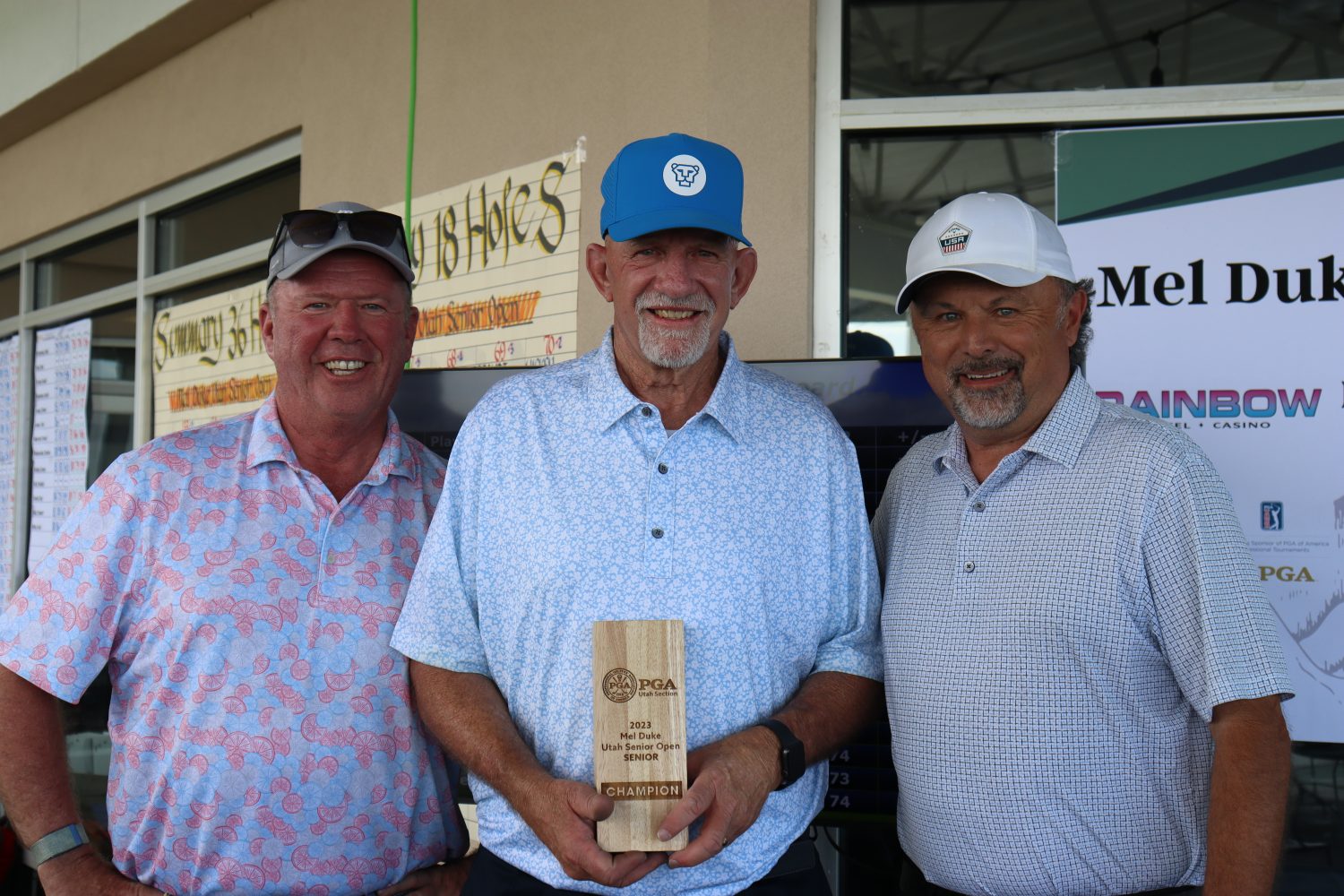 SUPER SENIOR
Tom Costello took all the mystery out of the Super Senior (60-over) competition by touring Toana Vista's front nine in 32 strokes in the final round. A closing 70, coupled with his first-round 68, gave him a four-stroke win over Brandt. Henry White (71-73) took second-place money in the division, with Brandt having finished third overall.
Randy Hicken (70-75), Dan Parkinson (72-73) and Paul Cannon (72-73) tied for low amateur. Robert Merrill (73-70) was the net winner.
LEGEND
Don Branca's amateur success was remembered this summer when the State Amateur returned to The Country Club, where he won the 1975 title. Nearly a half-century later, Branca remains a very steady player. His 73-73 performance was good for a three-stroke victory over Roy Christensen (72-76) in the Legend (70-over) division at Toana Vista. Brent Marriott (75-82) was the low amateur and Ray Unrath (80-71) earned the net title.
Click here for complete results.
Written by Fairways Media senior writer Kurt Kragthorpe. Photos by Fairways Media/Randy Dodson.