The Utah PGA Pro-Assistants Championship, presented by TaylorMade, played at Sand Hollow and Sunbrook golf courses November 15-16, concluded the 2021 season for Utah PGA Professionals. Teams from The Country Club, Eagle Mountain and Hobble Creek all took advantage of the last event of the year.
The Country Club's Wayne Fisher & Haley Sturgeon and Eagle Mountain's Chris Marx & Triston Hartfiel finished tied at the top with a 13-under Best-Ball performance, finishing the two-day championship as co-champions.
Fisher & Sturgeon are familiar with the event, winning the 2019 showing. They started out strong with a (-9) 63 at Sand Hollow and followed with a (-4) 68 at Sunbrook.
"Wayne is steady-Eddie," Sturgeon said. "He's always down the middle and on the green so it frees my swing up where I can go for things we normally wouldn't."
"It is always a treat teaming up with Haley," Fisher added. "she's a player, which is fun. I can play my game and let her loose. For me to be able to sit back and ride her coat tails, we've been a great team over the years."
Marx and Hartfiel started with a (-4) 68 at Sand Hollow and made their comeback at Sunbrook with a (-9) 63 – providing a win in Hartfiel's first event in the Section.
"Well I hurt Chris's back yesterday because he had to carry me so much that I had to make a couple of birdies today," Hartfiel said.
"Neither one of us played amazingly deep," Marx added, "we just ham-and-egged it. We both went on the putting matt last night and all of a sudden it happened today."
In the net division, Hobble Creek stole the show as Craig Norman & Joel Grose tied with Norman & Sue Nyhus. A scorecard playoff determined Norman & Grose the winners – both teams finished 19-under.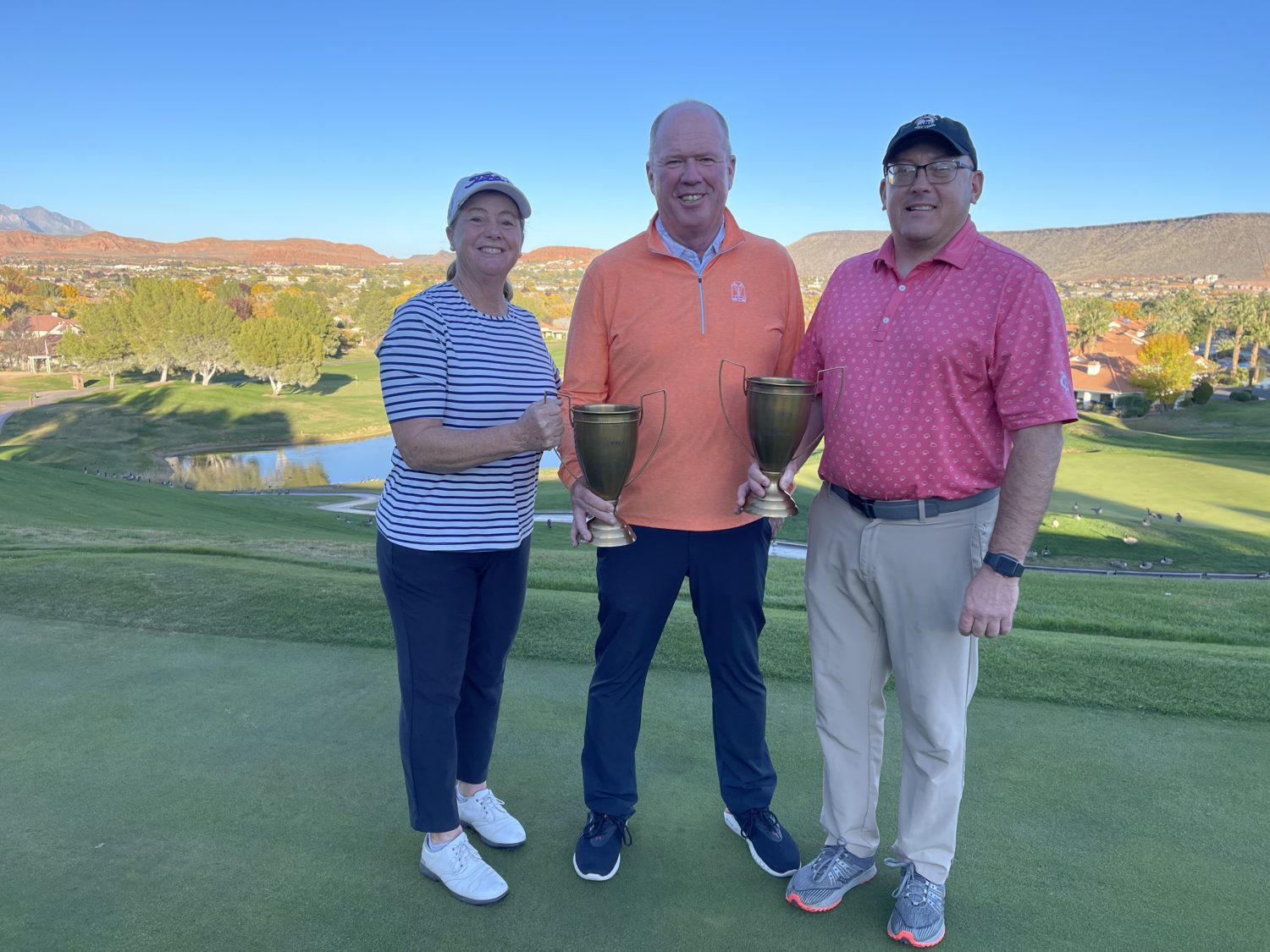 A big thank you to Chris Nugent and the TaylorMade staff for sponsoring the event and to Adam Jasperson and his Sand Hollow Staff and Reed McArthur and his Sunbrook staff for hosting the championship.