The tradition of holding the Utah Section PGA Annual Meeting and Awards Banquet between rounds of the RMT/EZ-GO Winter Classic looked a little different this year. The meeting and banquet were held virtually the week prior, leaving members three days in Southern Utah to compete at Copper Rock, Sunbrook and Sand Hollow golf courses.
Sunset View Head Professional Casey Fowles stole the show with a final-round (-10) 62 at Sand Hollow Resort on February 11th to win the Winter Classic with 98 stableford points.
Not only did he start the final round five points behind first round leader Chris Stover, Wasatch Golf Course head professional, he passed the leaders and then some, winning by a total of 10 points. Riverside Teaching Pro Matt Baird and 2020 Player of the Year Joe Summerhays finished tied for second with 86 points.
"It's funny," Fowles said, "I started off on a par five, hole seven, barely ticked my drive, worm-burned a three wood up to the green, chipped it up and made a put. From there on I hit it really well and made some putts, it was fun. I just made a lot of those 10-12 footers you need to make to play well."
Fowles round of 62 tied the Sand Hollow course record. His 41 points at Sunbrook and 57 at Sand Hollow were more than enough for the win to begin the new season.
"I've always kind of struggled in this tournament, so to come down and start the year like this is fun."
The 2020 Utah PGA Omega Women's Player of the Year Haley Sturgeon continued her stellar Section play with rounds of 72 – 71 at Sunbrook and Sand Hollow to win the Women's Division with 81 points – which was also good enough to finish tied for fourth in the overall field.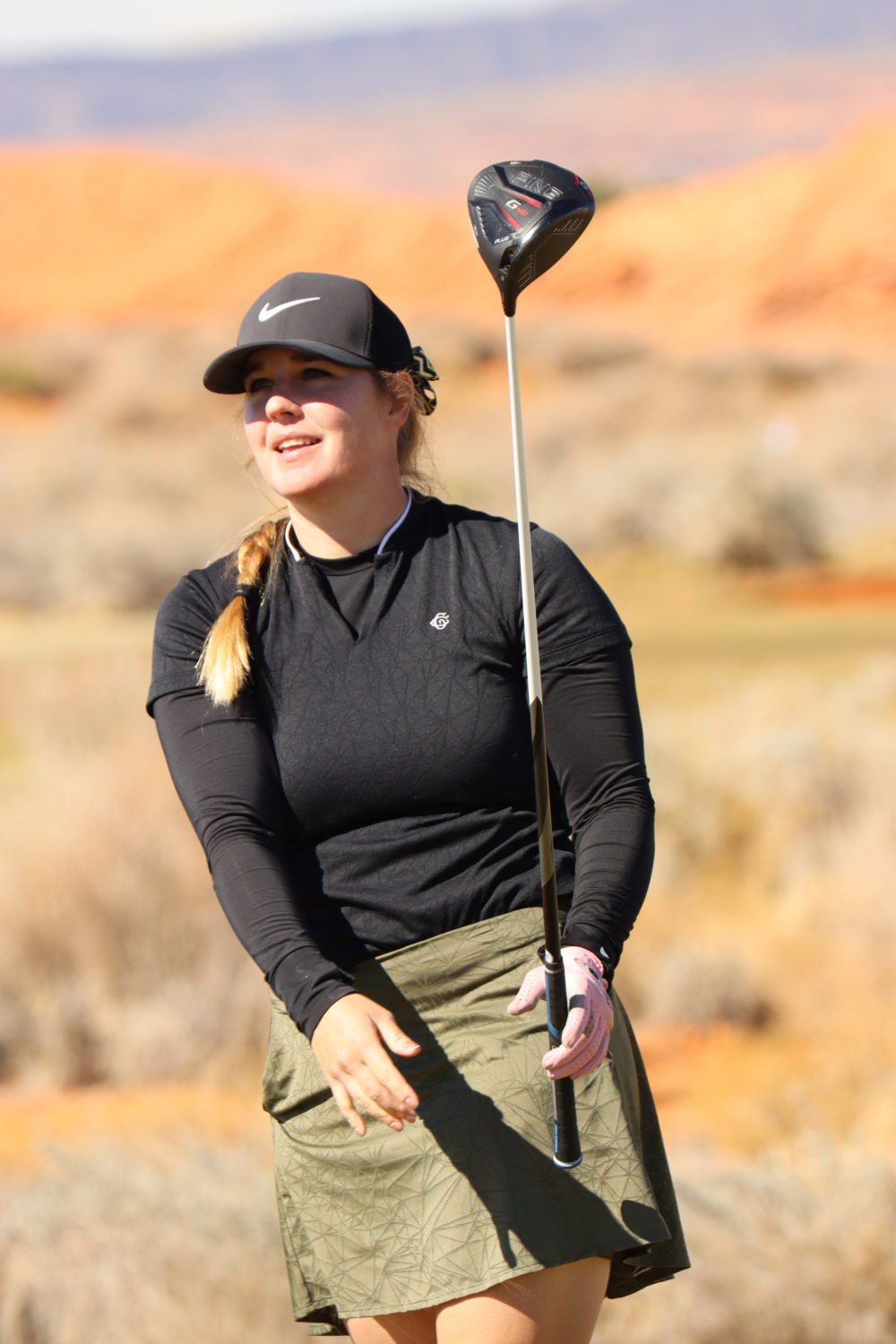 "It's always great, it's a confidence boost especially," Sturgeon said of her win. "I play in the winter so I think it's a great way to lead into those events and coming back into the spring hopefully I can keep it rolling.
"Being one of my home courses, I feel like I was able to take advantage of that. I took advantage of the drivable par fours, and things like that."
To top off the excitement of a win, Sturgeon was surprised by Copper Rock Head Professional John Horton with an exemption into the Symetra Tour Copper Rock Championship on April 19-24th. As a member of the Cactus Tour, Sturgeon will look to gain some status on the Symetra Tour with a good performance.
New Section Associate and Hubbard Assistant Pro Xena Motes finished runner up with 50 points while Utah Section Assistant Executive Director Annie Fisher finished third with 39.
Doug Roberts also took advantage of a "home turf" tournament with a win in the Senior Division with 83 points, a six-shot win over 2020 Utah PGA Senior Omega Player of the Year Scott Brandt.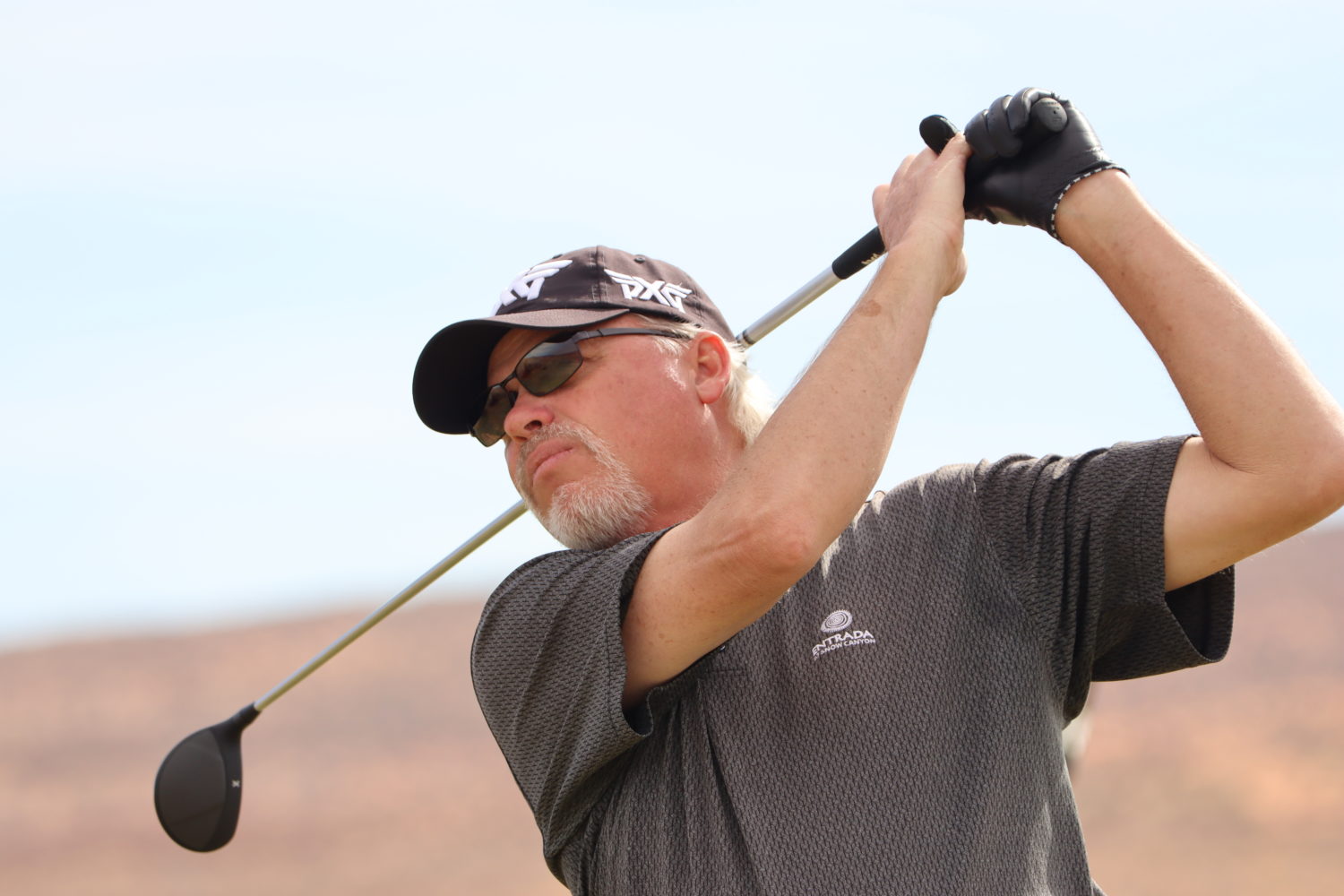 "I was able to make six birdies yesterday and five today – that was the difference because I had some bogies thrown in there. But with stableford you just have to make a lot of birdies and I was fortunate enough to do that," Roberts said.
"My friend Scott Brandt, he won player of the year and I see that as motivation for us St. George guys, to see if we can play in more events and get right up there with him and the guys up north."
Meadow Brook Professional Stu Nelson bested the Super Senior division with steady play. He earned 41 points each day to win with 82 – racking up his first victory since the 2017 Winter Classic, also contested at Sand Hollow.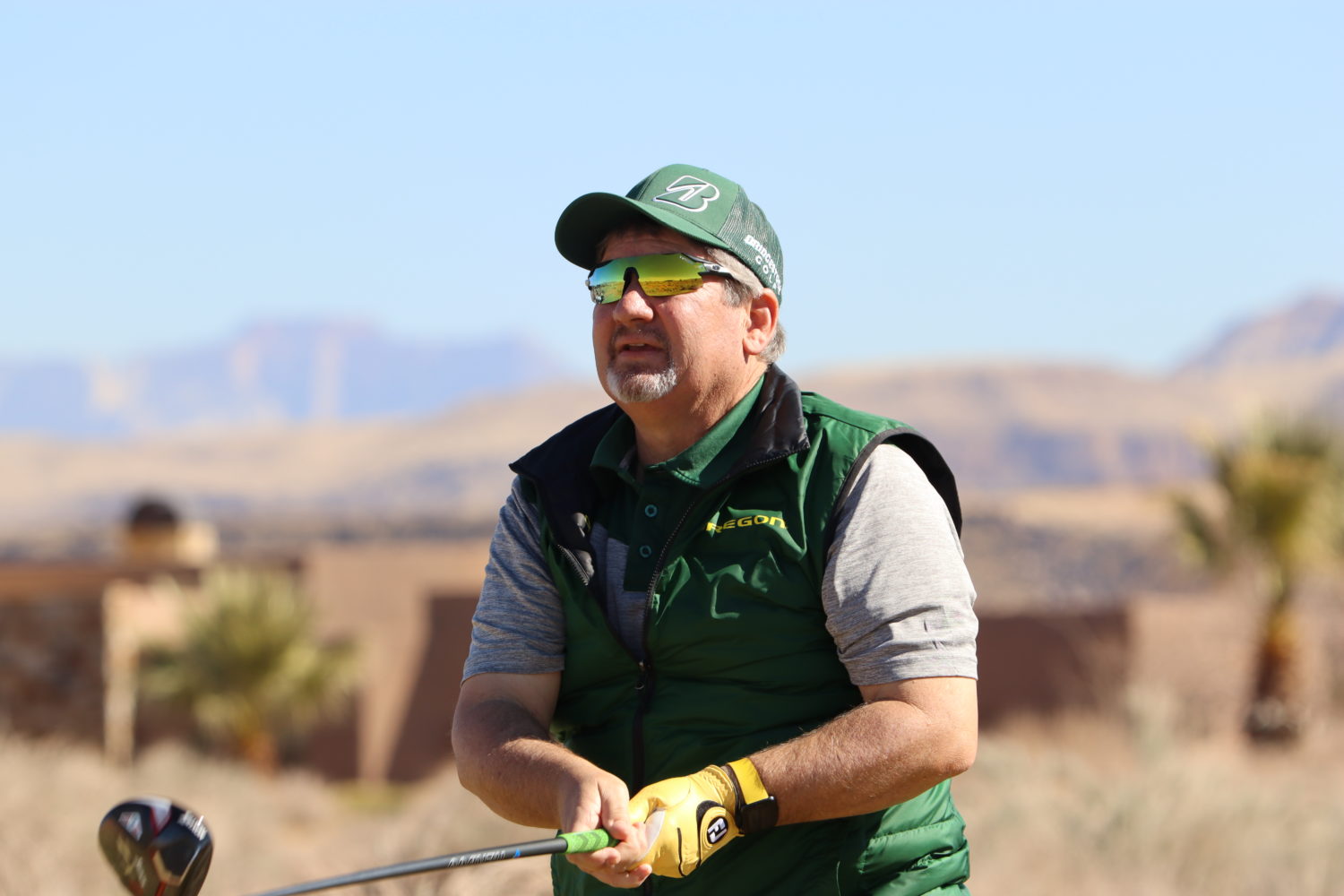 Rounding out the event in the Legends Division was Don Branca and Chip Garriss, who finished tied at the top with 69 points each. Ron Branca finished third with 67 points.
Thank you to Chad Kartchner of EMT/EZ-GO and Mike Stanger of Under Armour for sponsoring the event and supporting the Utah Section.
Thank you to John Horton at Copper Rock, Reed McArthur at Sunbrook and Adam Jasperson at Sand Hollow for hosting the Section membership and kicking off the 2021 season.
Photos by Randy Dodson/Fairways Media.