By Jay Drew, Deseret News
Usually, the only roars heard at Riverside Country Club in Provo come during football games at nearby LaVell Edwards Stadium, home of the BYU Cougars.
But one came Sunday afternoon that probably could have been heard over on campus — and it came after a shot by a former Utah Ute, no less.
Blake Tomlinson will certainly never forget it.
The newly minted pro, who completed his eligibility at the U. last May in the NCAA Championships, holed a 48-yard approach shot for an eagle 2 on the 16th hole. That heroic shot, along with two other eagles and a slew of birdies, carried him to the 2022 Siegfried and & Jensen Utah Open title. 
"I knew I put it in a good spot. That's why I ran over to the left." Tomlinson said. "I had the bunker a little bit in the way," he said. "I saw it rolling and I didn't know if it was going to get there. Everyone was telling it to go in before it went in, and I was like, 'oh, gosh, hope it goes in,' and when it did dropped, it was an awesome moment."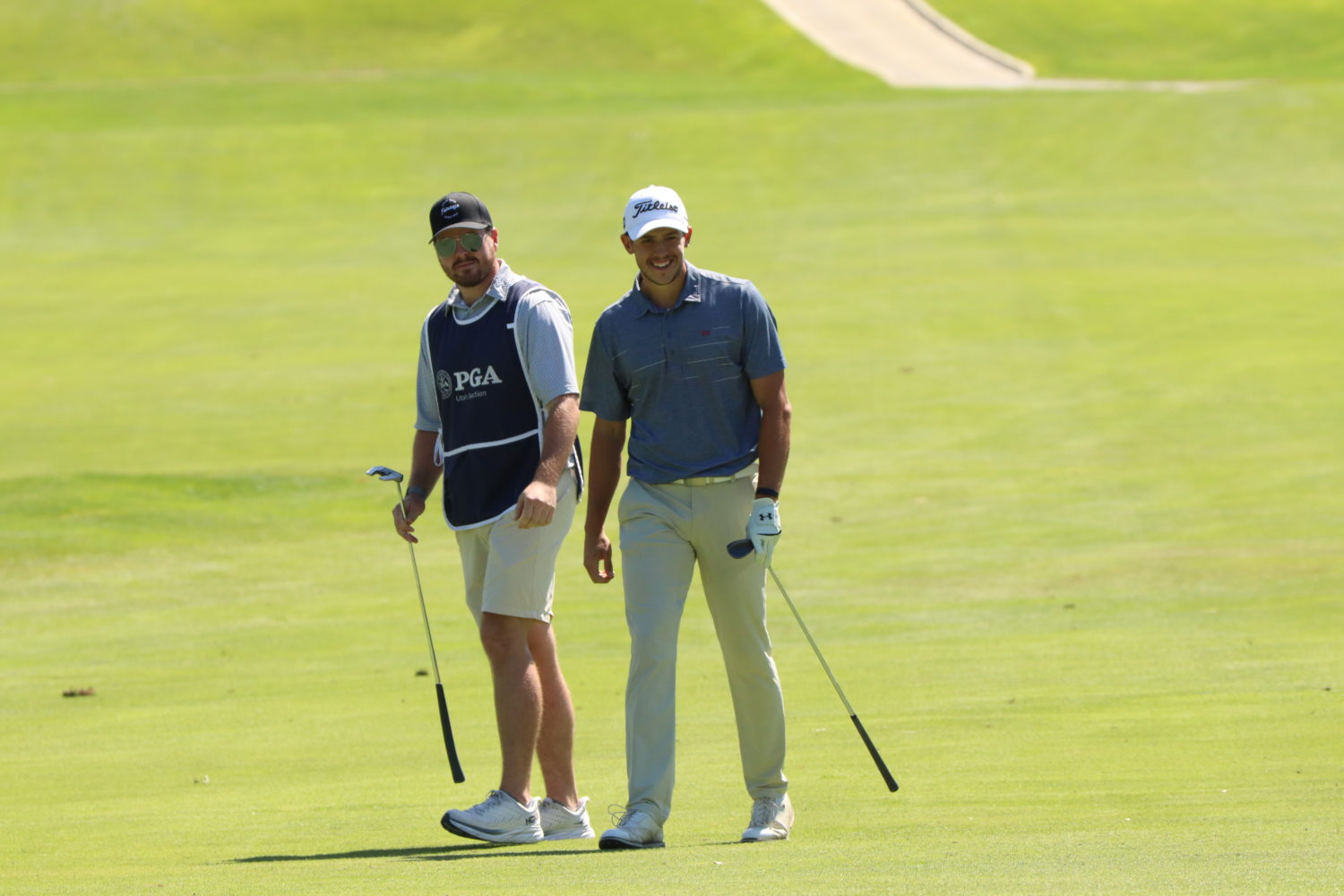 Near the clubhouse, where a group of fans had gathered around the 18th green, folks looked at each other and asked, who (produced) that? Some thought Tomlinson or perhaps Zac Blair had made an ace on the par-3 17th. But it came from the 16th, and the Tomlinson clan, in particular — several of them dressed in Ute red.
"Yeah, I think everyone heard her," Tomlinson said of roar, nodding in the direction of his mother, Annette. "But yeah, it was awesome. I have a loud family, that's for sure. But you gotta earn it, and I think I did."
Tomlinson, who prepped at Skyline High, became the first former Ute golfer to win the Utah Open since Bruce Summerhays won in 2008 at Oakridge in a playoff over his nephew, Boyd Summerhays. But that came some 40 years after Bruce Summerhays played for the U., and by then he was known more for his accomplishments on the PGA Tour and PGA Champions Tour.
Read the whole Jay Drew Deseret News Story HERE.