By Kurt Kragthorpe
As the Utah Section PGA's executive director for the past six years, Devin Dehlin does his job well. Where he really succeeds, though, is in looking beyond the boundaries of his job description.
As much as Dehlin loves golf, he loves golfers even more. That's true of his Section professionals and everybody else he comes across in the game.
The interest he shows in other people is a trait he shares with Jeff Beaudry, the Section's first executive director and a member of the Utah Golf Hall of Fame. So it is fitting that Dehlin is the 2021 winner of the Section's Jeff Beaudry Golf Ambassador Award.
"It makes me feel good that I would be recognized as somebody that is an ambassador of the game, that is a friend to the allied associations and parents and golfers," Dehlin said. "To be recognized as someone that touches people in all different areas of the game is very humbling."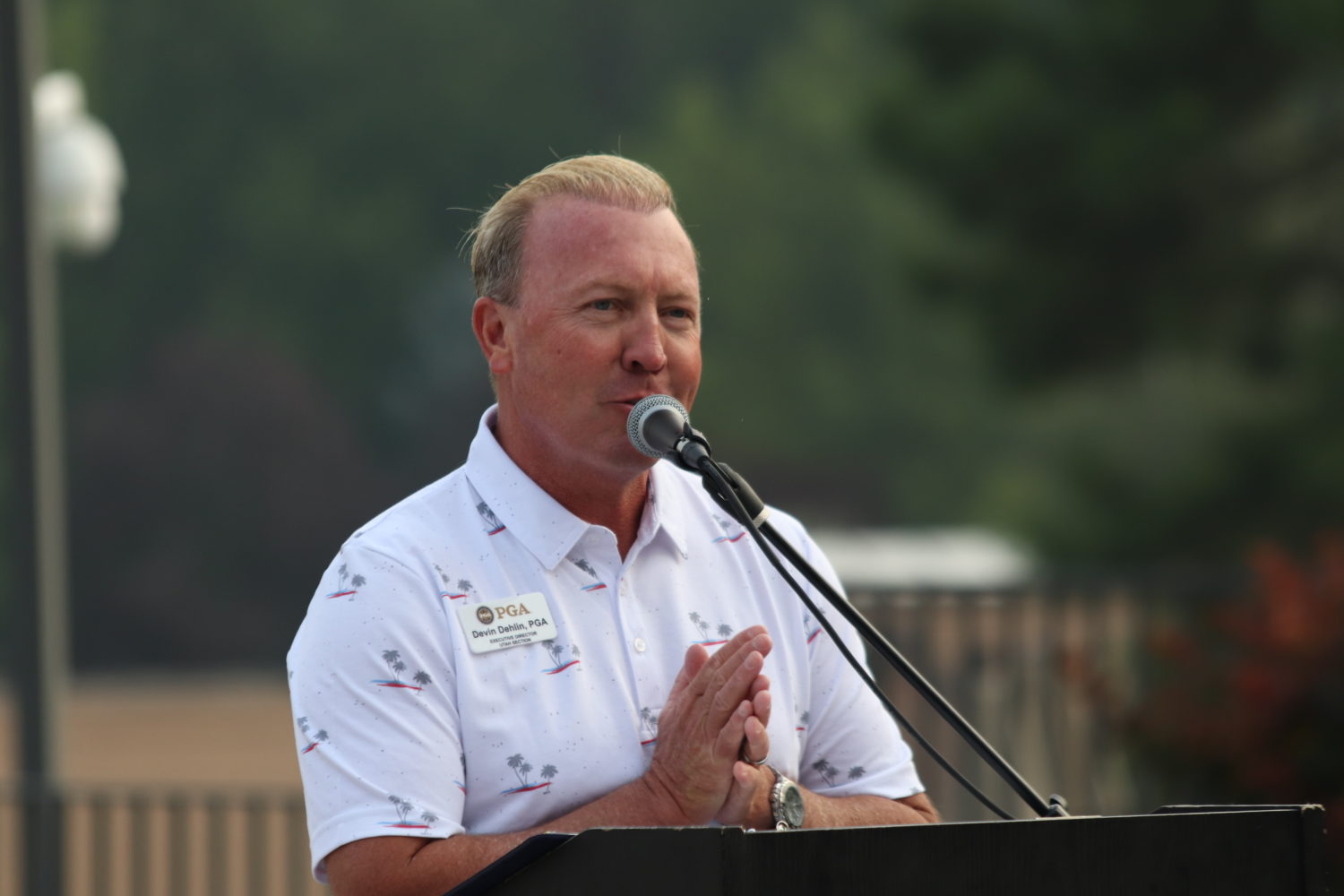 One of the distinctions of the Utah golf community is the way the amateur and professional governing bodies get along, which is not the case everywhere else. That's partly an institutional working relationship, but more of a case of personal touch as reflected in Dehlin and Jacob Miller, executive director of the Utah Golf Association.
Dehlin cites a personality trait that is "my strength and my weakness," of wanting everybody to feel satisfied with his work in various golf programs. "If there's 99 happy parents and one that's not," he said, "I worry about the one that's not."
Dehlin also was honored in 2020, when the Utah Section PGA staff received the Golf Industry Service Award.