Most great rounds at Riverside Country Club include a run of birdies or even an eagle in the middle of the course's second nine. Javier Barcos' scorecard had it all backward Friday, but his spectacular front nine was good enough for a share of the first-round lead in the Siegfried & Jensen Utah Open.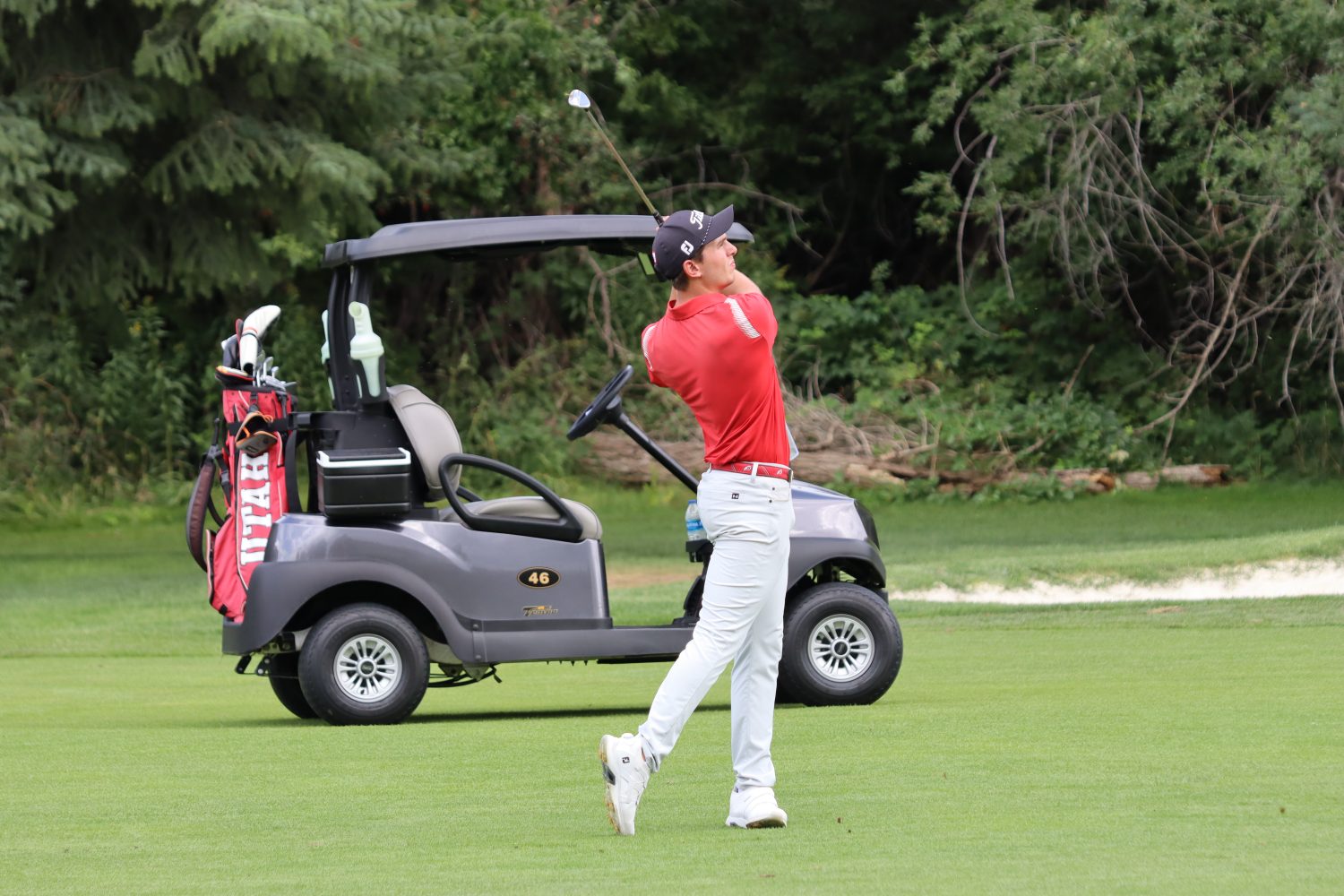 The University of Utah senior from Spain made five birdies on the opening nine on his way to a 6-under-par 66. He's tied with Las Vegas pro Zane Thomas, who birdied No. 18 to complete a back-nine 31 in the last group of the day.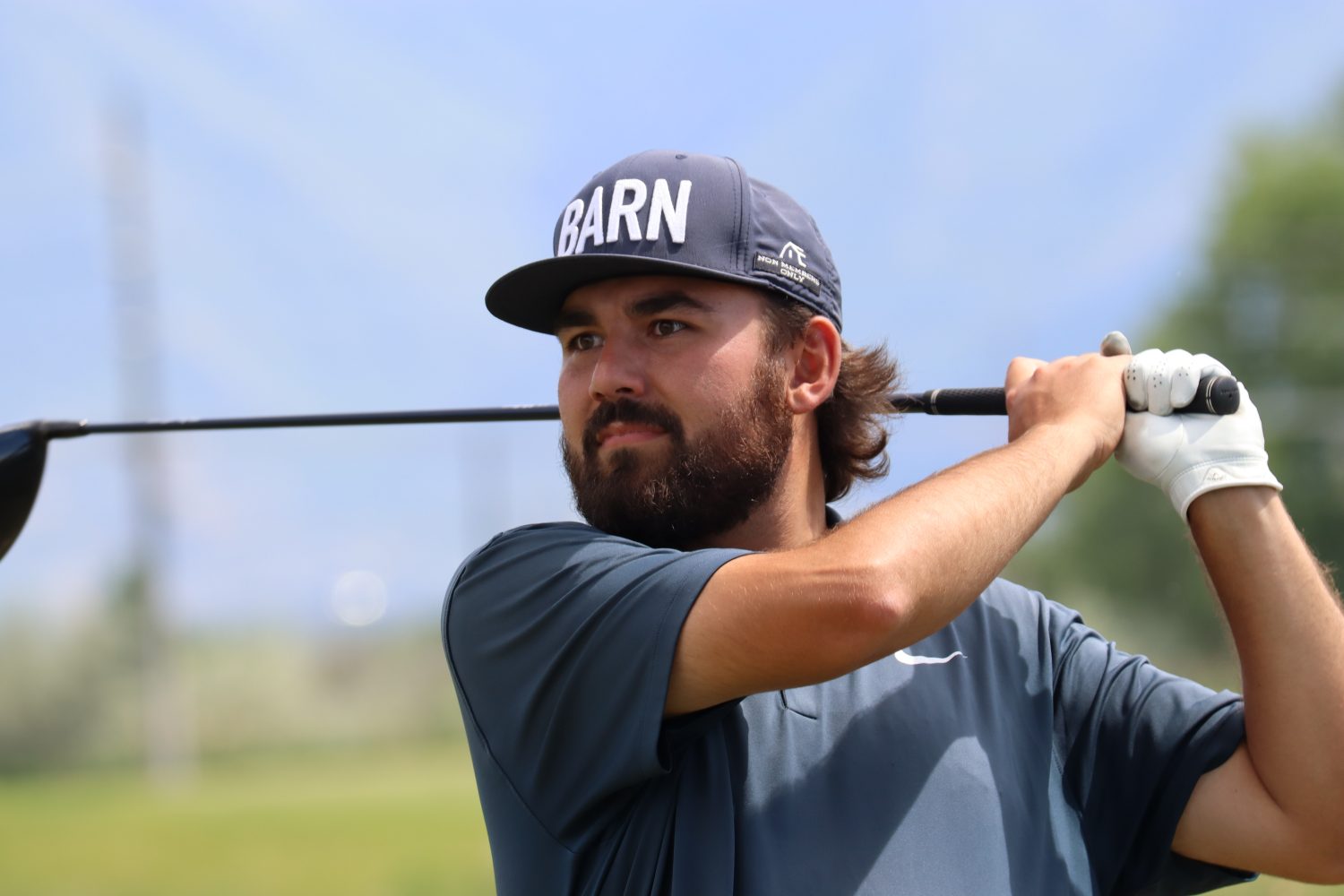 Utah Section PGA member Braydon Swapp, State Amateur champion Simon Kwon and former BYU golfer David Timmins trail the co-leaders by one stroke, going into Saturday's second round of the 54-hole event.
Barcos rode what he labeled "amazingly good" ball-striking to a series of short birdie putts. "I hit my irons as good as I've hit, probably in the last year," he said.
Barcos expected to keep adding birdies on the back nine, but he made all pars except for the short par-4 No. 14. A "brutal" lip-out on the par-5 No. 15 made him settle for the 66, but he sounded happy with his start.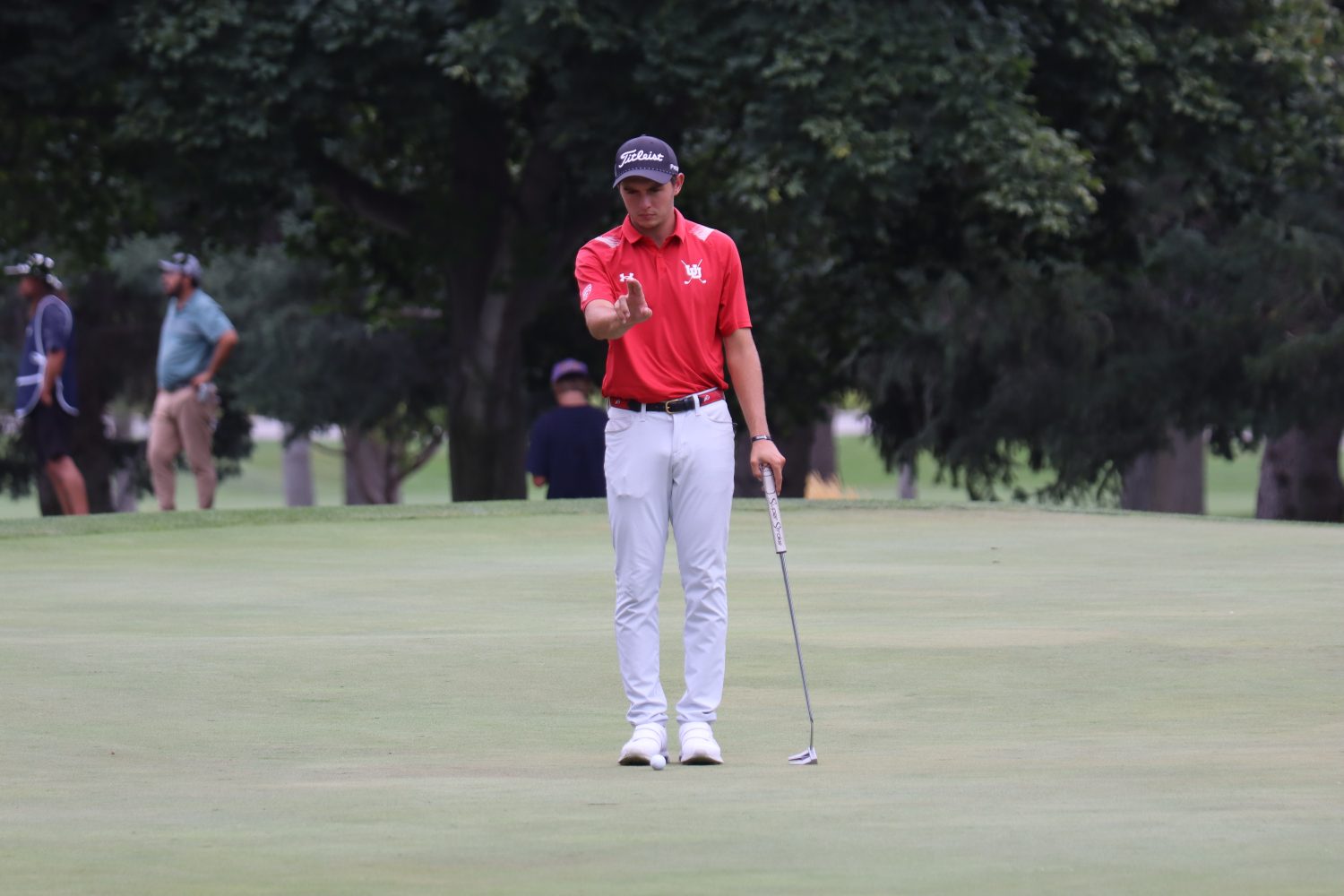 Thomas, a former UNLV golfer, was a Monday qualifier at Soldier Hollow Golf Course. After his first Utah Open round at Riverside, he said, "The golf course is fantastic. I was so excited to play this place. I mean, the greens are as good as it gets, so it's a real treat for a mini-tour player like myself."
Timmins, a Brighton High School product who completed his BYU eligibility this past spring, is spending the summer on PGA Tour Canada. With a break in the schedule, he was thrilled to come home to Riverside. "First and foremost," he said, "I love this place. … I've been looking forward to this ever since I graduated from BYU."
As a Cougar golfer, Timmins was the first-round leader last August with a 65 on the team's home course. He followed with a 74-69 effort, tying for 16th place overall, third among amateurs. Timmins bogeyed No. 15 after a poor drive Friday, but still posted a back-nine 32.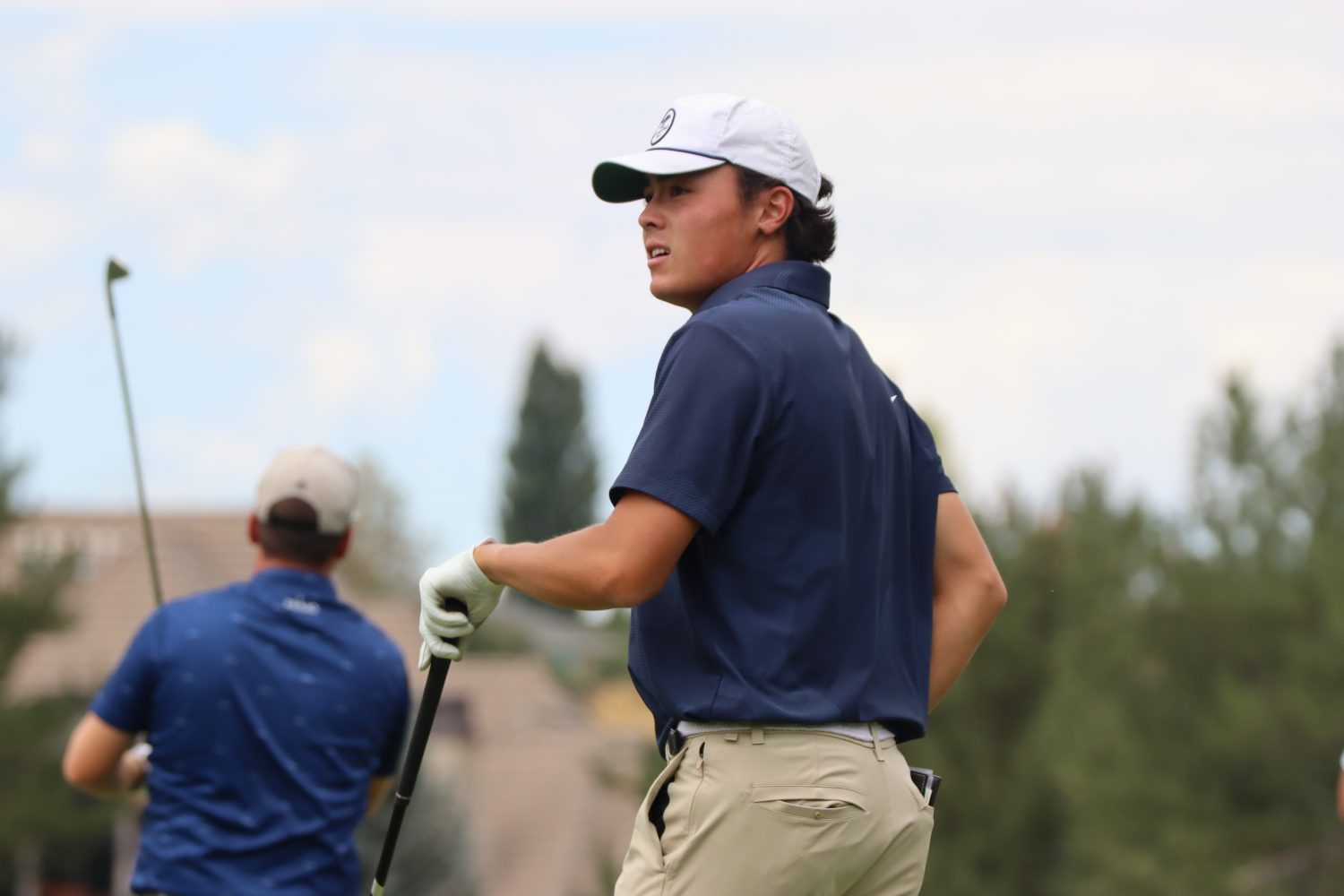 Kwon, who officially transferred from the University of California to BYU in July within a week of his State Am victory, birdied the last two holes to conclude his own 32 on the second nine. He would love to join the likes of Patrick Fishburn as both a State Am and Utah Open champion. Even more rare would be a dual achievement in the same year, performed by Ed Kingsley nearly a century ago.
Swapp, a former State Am runner-up as a Utah State golfer, is the Utah Section PGA's reigning Assistant Player of the Year. In the Section Sidebar tournament within the tournament, Swapp is one shot ahead of 2013 champion Zach Johnson and host pro Chris Moody. Bruce Summerhays Jr. is next at 69.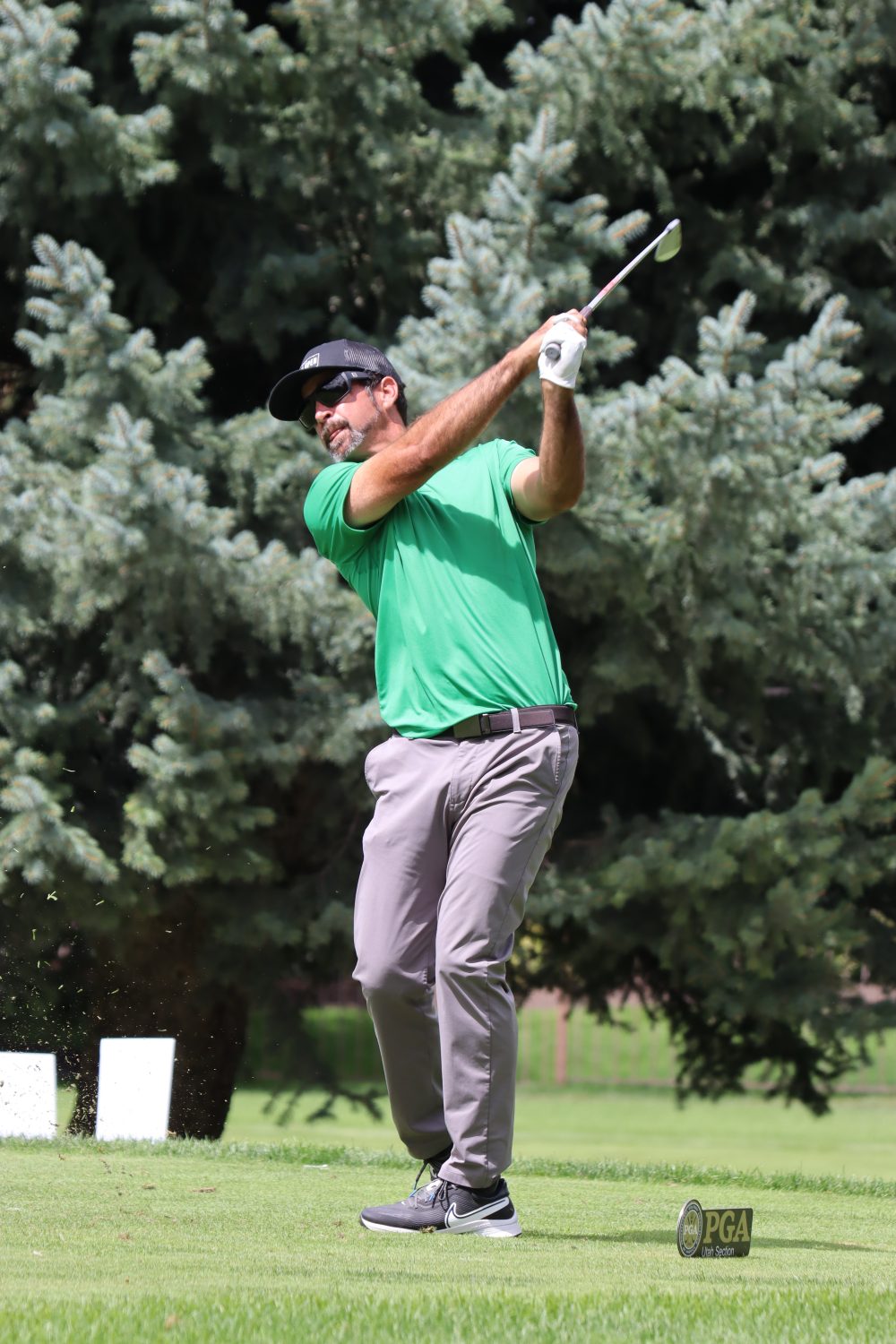 In the 36-hole Senior Sidebar (50-over) competition, Joe Summerhays (Bruce's brother) is tied with Mark Owen at 71.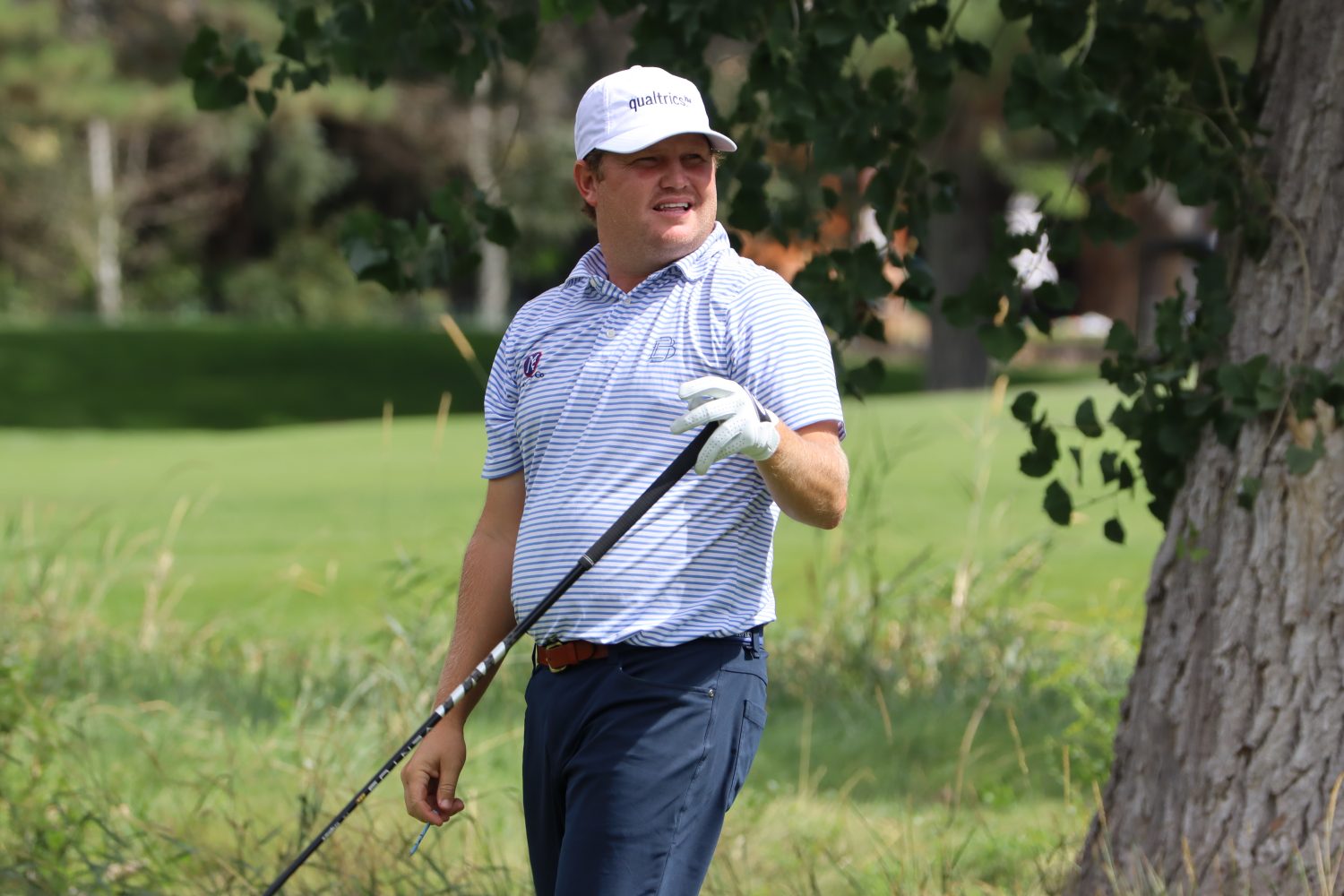 Other notable scores included a 69 for PGA Tour player Zac Blair of Orem; a 70 for BYU freshman Cooper Jones, who was 5 under through 16 holes after playing in the U.S. Amateur's round of 16 in Denver on Thursday; a 71 for defending champion Blake Tomlinson, Barcos' former Ute teammate; a 73 for CBS broadcaster Tony Romo, making his third straight appearance in Provo; and a 75 for BYU's Lila Galea'i, this month's Utah Women's Open champion.
Click here for the Utah Open opening round leaderboard and second round pairings and tee times.
Utah Open opening round recap written by Fairways Media senior writer Kurt Kragthorpe. Photos by Fairways Media/Randy Dodson and Utah Section PGA intern, Adri Summerhays.