Riverside Country Club Teaching Professional Matt Baird and Thanksgiving Point Head Professional Tele Wightman team up every year to win the Utah Section PGA Four-Ball Championship, and on June 30th at Jeremy Ranch Golf & Country Club in Park City, Utah, they finally did.
From 32 teams to one, Baird and Wightman faced Park Meadows Country Club Professionals Nick Owen and Steve Patterson, first time Four-Ball Championship finalists, and outlasted them 3&2 – with a chip-in eagle from Baird to finalize play.
"This one is really special," Wightman said. "We've been playing together for a long time and have always wanted to get a win in this. We've just never been able to get over the hump, each year ended in tough losses. We were able to find a way to keep winning and advancing this year. Today was so fun."
Through 16 holes, Baird and Wightman had seven birdies, one eagle and a lone bogey. Owen and Patterson put up quite a fight of their own with four birdies and an eagle, but could never quite find the lead.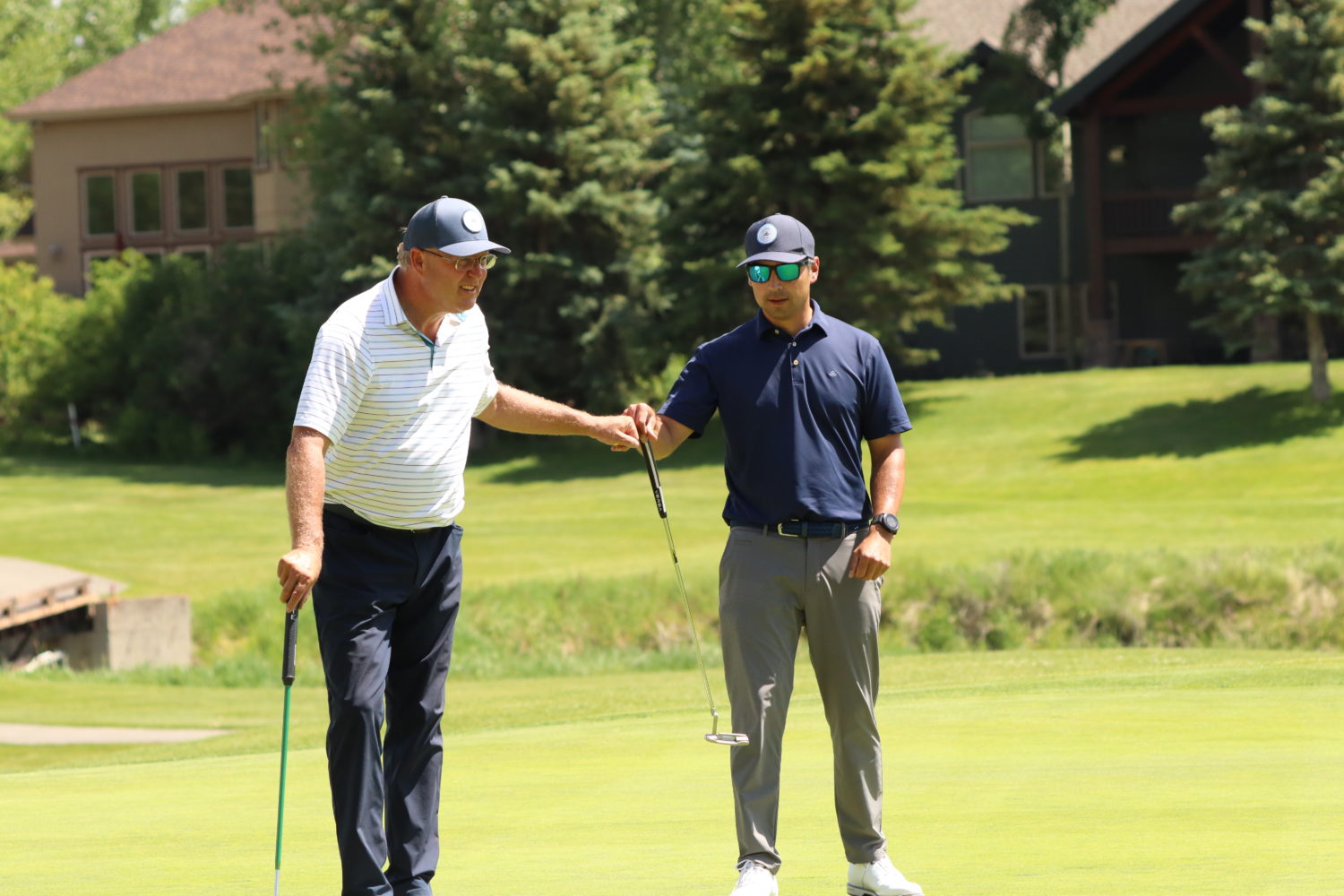 "It was fun today for the two of us because we both played great, especially when one of us were out of the hole," Baird said.
"My chip-in was honestly set up with Tele's great bunker shot to a couple feet from the hole," Baird said of his eagle on 16, which ended the match, even though Owen had a knock-in for eagle as well. "That actually freed me up. I used my sand wedge to be a little more aggressive and it came off right on line."
Baird and Wightman's path to the championship included wins over Devin Dehlin/Matt Johnson, Allen Enochson/Jared Barnes, Ryan Rhees/Tracy Zobell, Mark Owen/Steve Schneiter and then the championship match at Jeremy Ranch.
Thank you to Charley Carlson for his continued sponsorship and support of the Spring Pro-Pro and Four-Ball Championship. And thank you to Ogden Country Club, Thanksgiving Point, Valley View and Jeremy Ranch for hosting matches along the way.
Click here for the Four-Ball Bracket.