In the last event of the year for the Utah Section PGA the membership headed south to St. George to compete in the Utah Section PGA Pro-Assistants Championship at Bloomington Country Club and Sunbrook Golf Course November 16-17.
It was Glenwild PGA Professionals Marty Bauer and Craig Hocknull (-13) that pulled ahead in the final round, thanks to Bauer's 93-yard eagle on the 6th hole on the Woodbridge nine, to win by one-stroke over Jimmy Blair and Chip Garriss of Bloomington and David Hall and Doug Roberts of Entrada.
When asked what was working well, Bauer immediately pointed to his teammate.
"I was pretty consistent," Hocknull added, "but Marty brought the fireworks."
"It was about 93 yards with my 58-degree wedge," Bauer said. "We had three good shots in there already with our group, I clanked it off the pin and right in the hole. It was fun."
Bauer and Hocknull trailed by one stroke after the first round, sitting behind Bauer and Glenwild Assistant Pro Carson Willis and three other teams in the two-person Fourball format. With a final-round 64, they secured the win.
In the net division, it was Cedar Ridge Head Pro Jared Barnes and long-time PGA Professional John Evans who won with rounds of (-25) 59-60.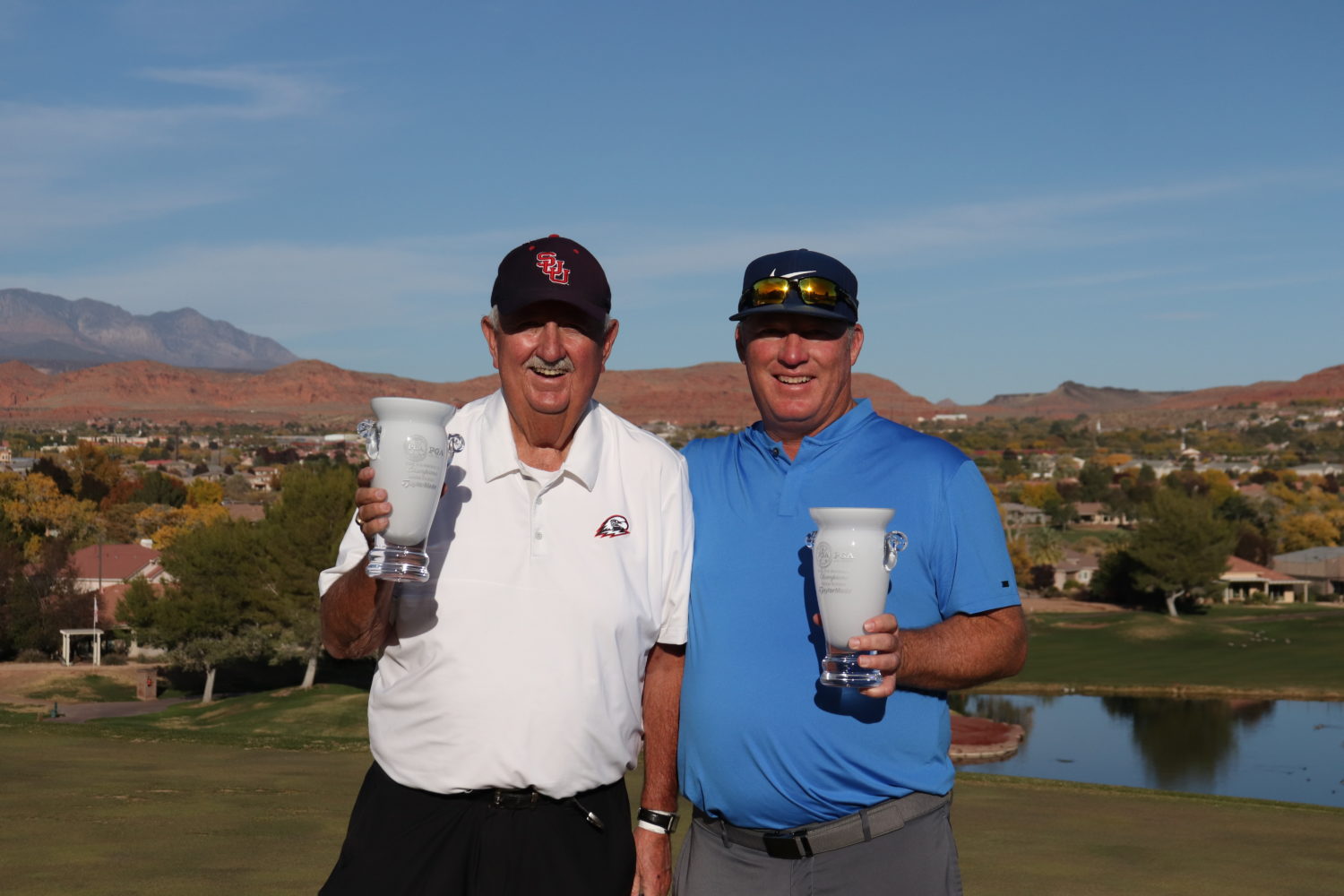 "It was all John," Barnes said. "He was driver, three-wood, two-putt all day."
That concludes the 2020 Utah PGA season with the next event being the Utah PGA Winter Classic, traditionally held in Southern Utah near the beginning of each year.
We owe a big thank you to Chris Nugent of TaylorMade and Kelly Jo Wikes of TravisMatthew for sponsoring the event this year and taking good care of our Utah PGA Members. Thank you to Bloomington Country Club and Sunbrook Golf Course for hosting us and providing great courses to play.