By Randy Dodson
The American Junior Golf Association announced on November 17 its annual list of AJGA Scholastic Junior All-Americans, the 2020 list recognizes the achievements of top junior golfers who also demonstrated excellence in academics.
Making the list from Park City, Utah is Wyatt Petersen a senior at Park City High School with a GPA of 4.780 and ACT score of 34. Petersen played three 2020 AJGA tournaments with two top 20 finishes including a T9 at the Sung Hyun Park Junior Championship.
"For me, being selected to the AJGA Scholastic All-American list is a recognition of lots of hard work. I've put in hours and hours of work into my golf game and in the classroom, and it's extremely rewarding to have that recognized, especially on a national level," Petersen said. "It's a select group of guys, and I'm proud to be a part of it. I worked very hard to achieve this, but would not be where I am without a lot of people around me, especially my parents and swing coach Clay Ogden. Golf is an individual sport, but it takes a team of support around you to have success."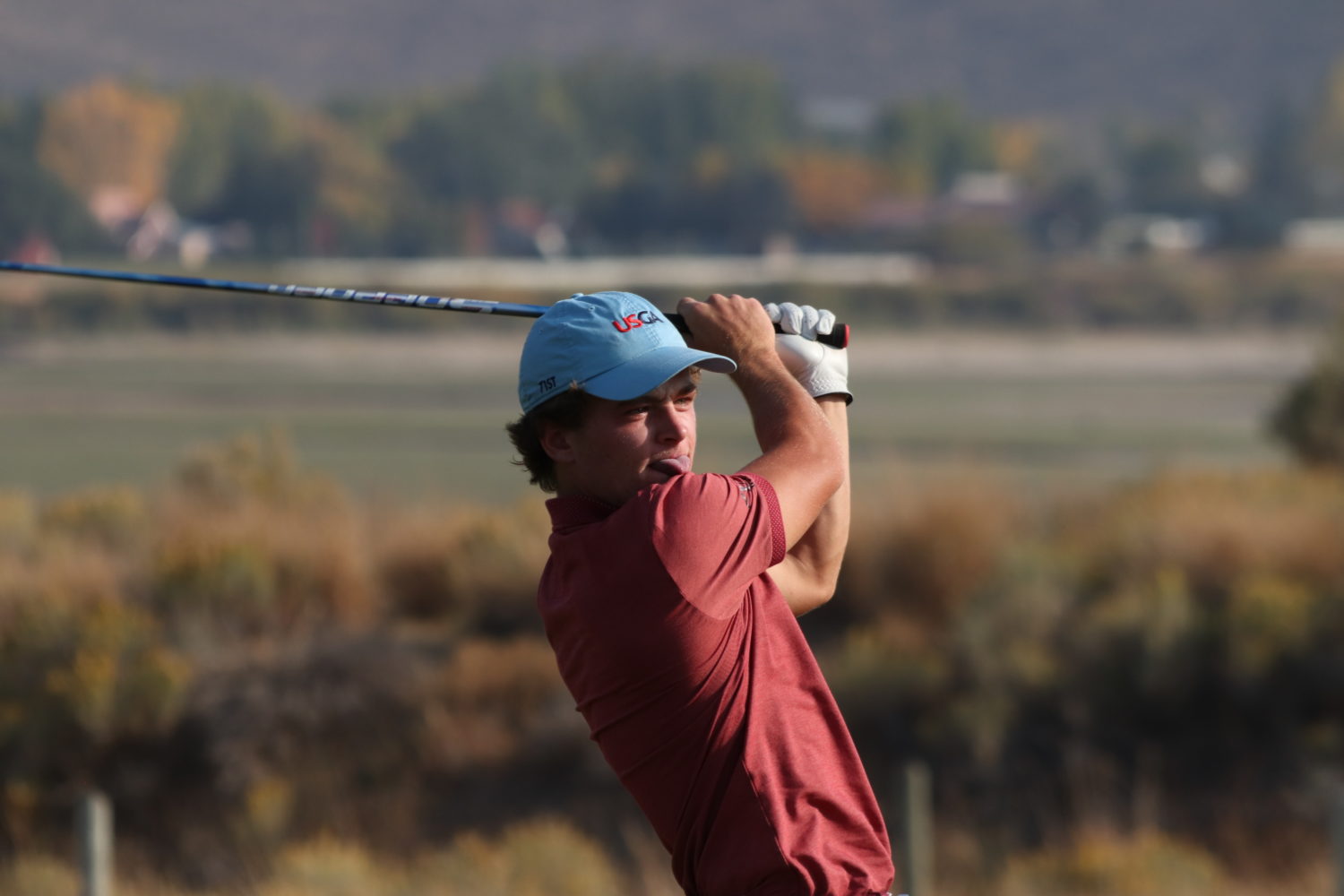 Petersen played in 12 Utah Junior Golf Association events in 2020 with six top 5 finishes including three 3rd place finishes at the Fairways Preview/FCG International Qualifier, the Spring Opener/Utah State Amateur Qualifier and the Utah State Junior Amateur.
Petersen gave credit to Utah's allied golf associations for the ability to compete at a high level in 2020. "My senior year of golf was a lot of fun. Despite the COVID pandemic, I still was able to play tournament golf from the spring through the fall, thanks to a lot of work from organizations like UJGA, AJGA and the Utah PGA. It was a great learning experience this year, as it was the first time I was really able to perform well in national events. I also had my best season in UJGA, and continued that success into high school, having lots of fun with my Park City teammates, finishing in second both as a team and individually at the 5A State Championship."
Petersen, who has verbally committed to Colgate University, is the 2020 Region 8 medalist with a 70.1 scoring average. Park City finished first in the Region 8 final team standings. At the State Championship, Petersen shot consecutive rounds of 66-66 – 132 on Soldier Hollow's Silver Course Oct 5-6, 2020 to claim the second spot on the Utah High School Activities Association record book for individual low 36-hole scores. Skyline High's Tyson Shelley holds the top spot at 128, also recorded at the 2020 State Championship at Soldier Hollow GC. Park City finished second to Skyline in the State Championship this year.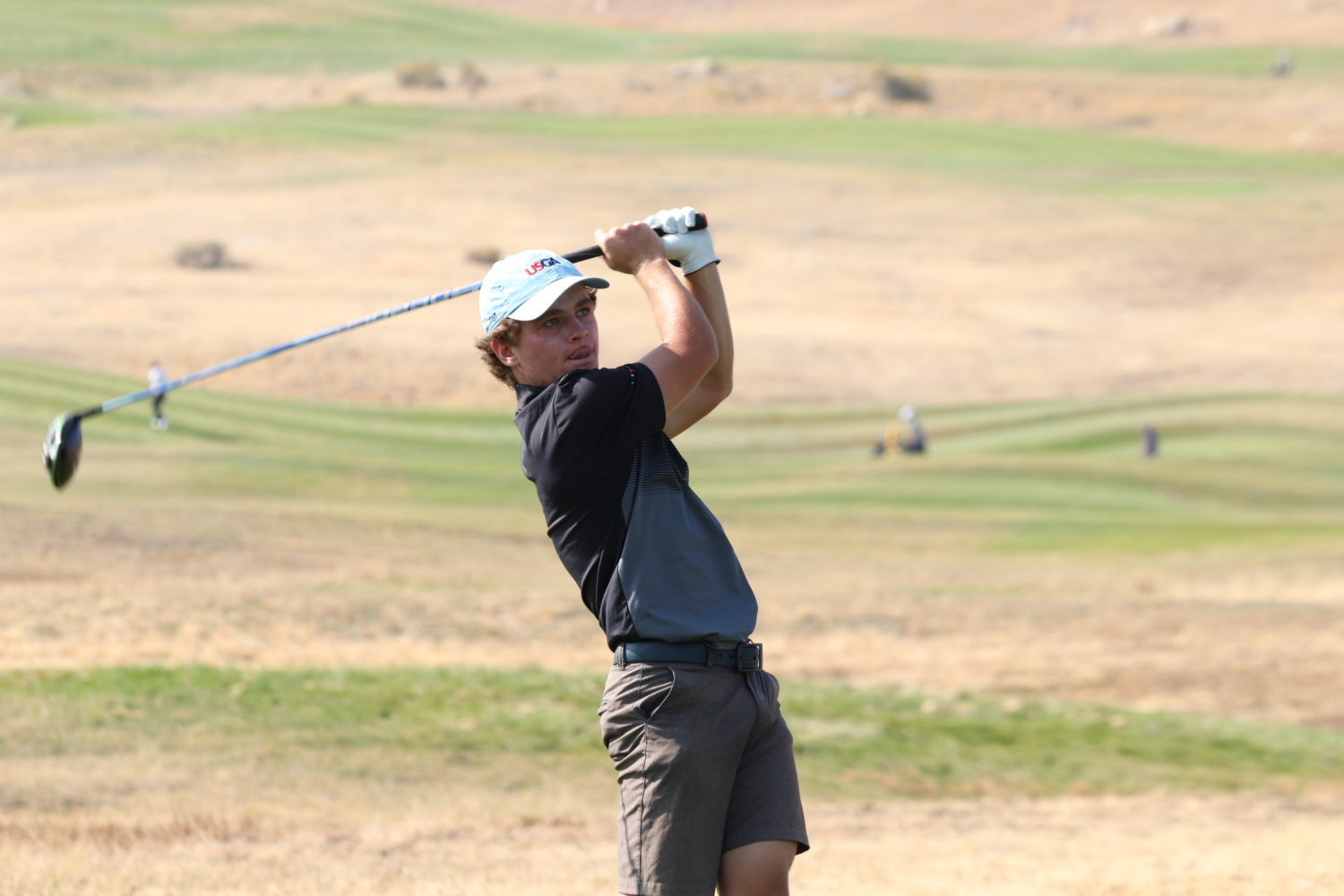 "I will be playing for Colgate University in New York in 2021 and hope to continue to have success on the course and in the classroom. I am not sure what I will be majoring in yet, but am considering mathematics, economics, or business," Petersen said.
Former AJGA Scholastic Junior All-Americans from Utah that have gone on to successful amateur and professional golf careers include Boyd Summerhays in 1994. Boyd, was once the top-ranked junior in the country. He played college golf at Oklahoma State, and was a PGA Tour member from 2004-06. Summerhays is the swing coach for PGA Tour star Tony Finau, Scott Harrington and Wyndham Clark.
Looking back at his time playing AJGA events Summerhays said, "My parents always made sure that as I was focusing on my golf and goal of being a professional golfer, that I took learning and school work seriously. More so now as an adult, I look back and take a lot of pride in being a Scholastic All-American."
For more information on the boys and girls 2020 AJGA Scholastic Junior All-Americans selections please visit: https://tinyurl.com/yxavze96
Photos: Utah Section PGA/Jesse Dodson