Mountain View Head Professional Mark Owen won the 2022 Utah Section PGA Professional Championship at Toana Vista Golf Course in West Wendover, Nevada, with rounds of (-11) 68-65.
The victory, however, didn't come without some dramatics on the final hole from the last two groups.
By the turn of the second round, Owen had caught first-round leader and current Rolex Utah Section PGA Player of the Year leader Casey Fowles. Fast forward to Owen's 36th hole and he had the lead by one.
Hitting the green in regulation, Owen's second putt slid by the hole, resulting in a bogey – finishing his second round in 7-under, 11-under total.
Fowles, playing in the final group came to his 36th hole needing a birdie to win and a par to tie. However, the Toana Vista 9th green also got to Fowles, forcing another three putt – resulting in a second-place finish for the Sunset View Golf Course head professional.
"I'm fortunate, that's for sure," Owen said.
Owen's final round included an eagle, seven birdies and two bogies. He attributes the win to his putter after receiving a putting tip from his son a few weeks earlier. "As usual my putter (was working), I made putts. I didn't hit it bad and I did keep it in play."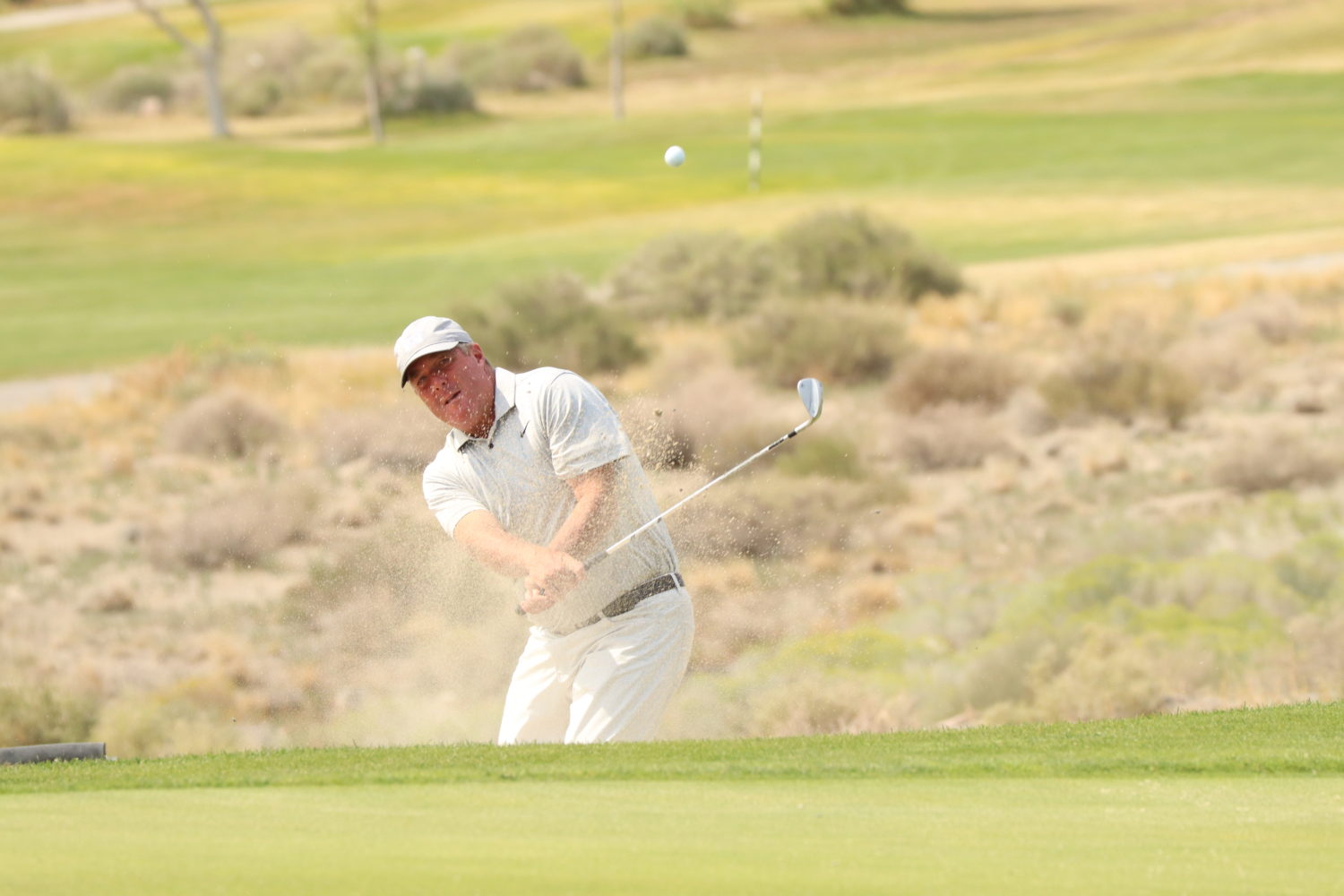 Despite an unfortunate event of his bag falling off his cart, snapping his driver in two on the first tee box of round one, Owen kept the ball out of the Wendover desert off the tee and made a lot of putts to win his third Section Championship – his first coming in 2009 and his second coming 10 years prior in 2012.
"It's fun to win, and win as a regular player and not as a senior. Although there are some many good senior players, I love winning as a senior, too."
Owen also claimed the senior division and currently leads the Senior Rolex Player of the Year race with the victory.
Alongside the win, Owen qualifies for the 2023 PGA Professional Championship played in the spring at Twin Warriors & Santa Ana Pueblo Golf Clubs in New Mexico – the same location he'll be competing in the Senior PGA Professional Championship later this fall.
Also qualifying for the PPC is Fowles, Matt Baird, Jordan Gibbs, Tommy Sharp and Zach Johnson. Steve Schneiter is also exempt to play as a past champion.
Scott Brandt won the super senior division with rounds of (-3) 69-72 and Ron Branca won the legend division with a (+4) 76-72.
As one of our favorite weeks of the year concludes, we owe a big thank you to the West Wendover Casino Group, which includes the Rainbow, Peppermill and Montego Bay hotels and casinos and the Peppermill Concert Hall for their accommodations and support of the Utah Section. Thank you to the staff of Toana Vista Golf Course as well for hosting every year.