In the same season Sue Nyhus became a Class A Member of the PGA of America, she clinched her first Utah Section PGA victory, winning the 2021 Utah PGA Women's Match Play Championship at Alpine Country Club November 2nd.
Nyhus defeated 2019 Women's Match Play Champion and Salt Lake Country Club Assistant Pro Haley Sturgeon in the championship match 1-up on the 18th hole.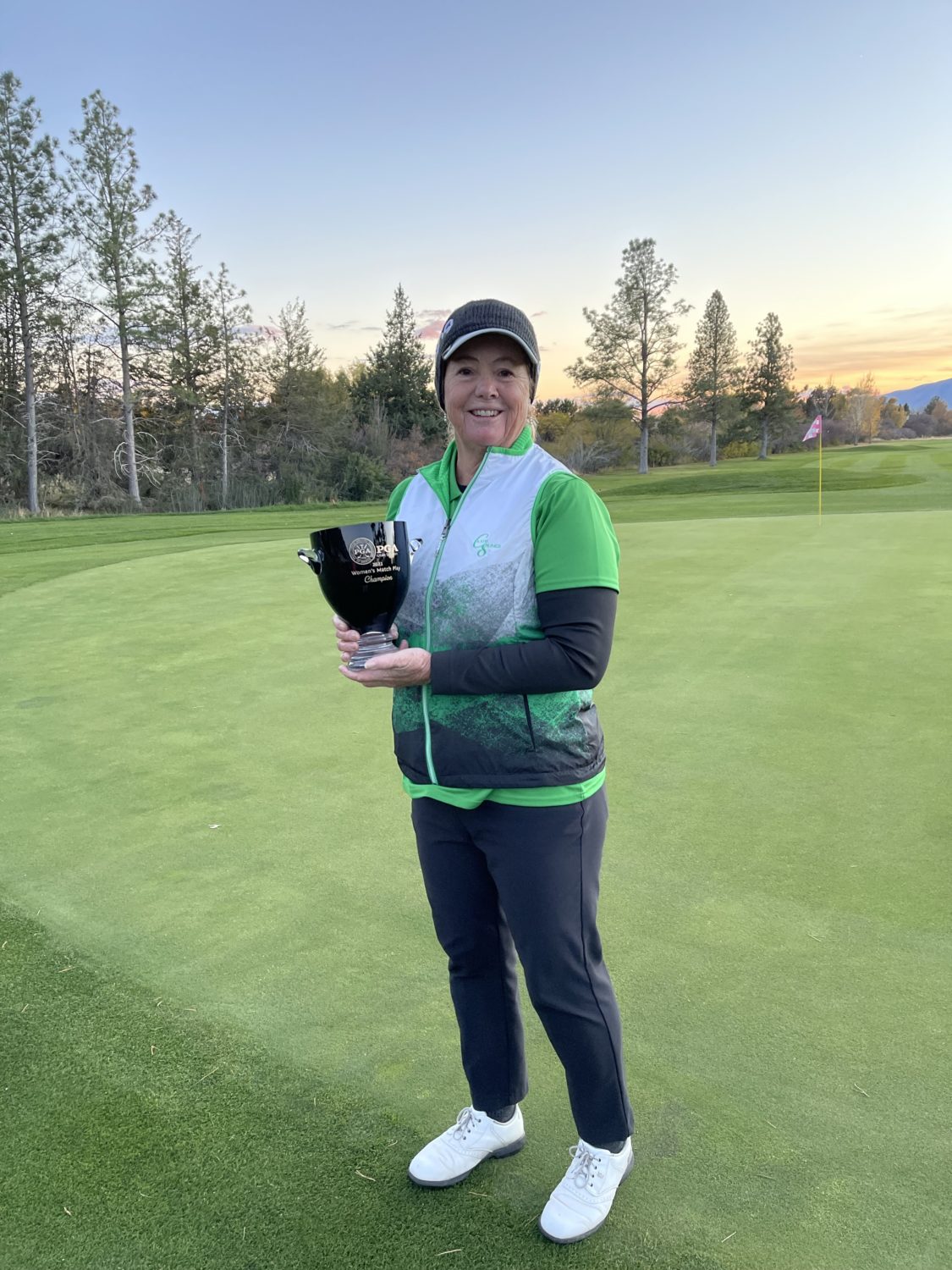 Nyhus started the day with a semifinal match against Glenmoor Assistant Pro Sirene Blair. By the end of the day, her two matches had a lot in common.
Being 2-down through 8 holes in her match with Blair, Nyhus started her comeback. It wasn't until winning holes 14 and 15 that she found her first lead of the match. A lead she would hang onto to, winning on the 18th hole and advancing to the championship.
In the final match, Nyhus found herself 3-down through 7, after Sturgeon birdied holes 5, 6 and 7. But with Sturgeon finding trouble off the tee, Nyhus started climbing back with wins on 8 and 9 – and once again winning holes 14 and 15 to gain a 1-up lead. A lead she held onto until the finish.
"I know how good they are, they are amazing players, both of them," she said of Blair and Sturgeon. "I just kept hanging in there, and I think the fact I kept hanging in there long enough, started to get to them.
"I didn't make any birdies," Nyhus said about the final match, "but I made a lot of pars."
After a 9-hole seeding round, Nyhus claimed the 6th seed and went on to defeat Utah PGA Jr. Golf Lead Intern Cassie Campos, Blair and then Sturgeon.
The win comes days after her induction into the Utah Golf Hall of Fame, adding another win to her storied career.
"After having to review all that stuff for my Hall of Fame speech and think about that 1999 Public Links, losing one-down on the last hole, that came up in my head several times today. I kept saying, 'you've grown, you're smarter, you're more mature, you can stay in the moment, hit the shot that's required. You don't have to do anything more than do what you do.'"
Those thoughts worked in the end, as she went home with a new trophy.
Thank you to Neil Maurer, Brock Padilla, Kent Easton and their Alpine Country Club staff for hosting our championship this year.