By Kurt Kragthorpe
Road to the LPGA
When she joined the BYU women's golf program as a non-scholarship player from North Carolina, Kendra Dalton (cover photo) was not a likely LPGA Tour prospect.
Here she is, though, closer to reaching that level than any former Cougar since Carrie Summerhays Roberts, now BYU's coach, who qualified for the LPGA Tour nearly 20 years ago. Dalton is an established player on the Symetra Tour, which is staging the inaugural Copper Rock Championship this week.
The event is a homecoming for Dalton and Haley Sturgeon, a Dixie State University graduate who received a sponsor exemption to compete for the $200,000 purse Thursday through Saturday at Copper Rock Golf Club in Hurricane.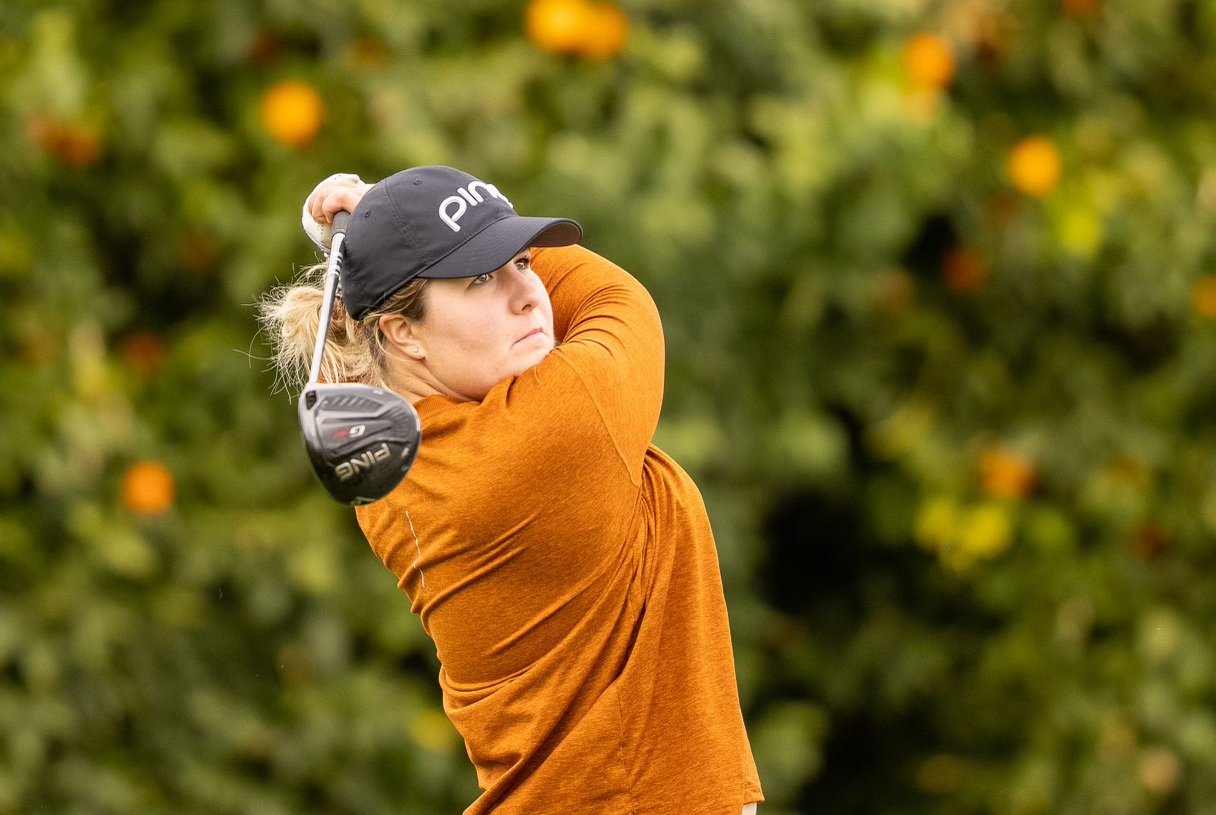 As the fourth of 20 tournaments in 2021, the Copper Rock Championship is another opportunity for Dalton to move up the money list. She's 3 for 3 in making 36-hole cuts and, while her final rounds could be better, she likes the way she's playing.
Dalton won consecutive tournaments on the Cactus Tour in Arizona in February, when some members of both the LPGA and Symetra Tours were preparing for their seasons. Those performances reflected the work she has done with Milo Lines, a former Utah Section PGA member who's now teaching at Superstition Mountain GC in Arizona.
"My game's really good and I'm excited to play the whole year and I feel good about moving on and getting (LPGA) status," Dalton said.
That would require finishing in the top 10 on the Symetra Tour money list; Dalton is No. 27 through three events.
Dream Come True
Sturgeon was thrilled when John Horton, Copper Rock's head PGA professional, awarded her the exemption into the Copper Rock Championship. As she said in February, after Horton delivered the news on the driving range during the Utah Section PGA's Winter Classic, the exemption "kind of just seemed like a far-fetched dream when I first asked John about it."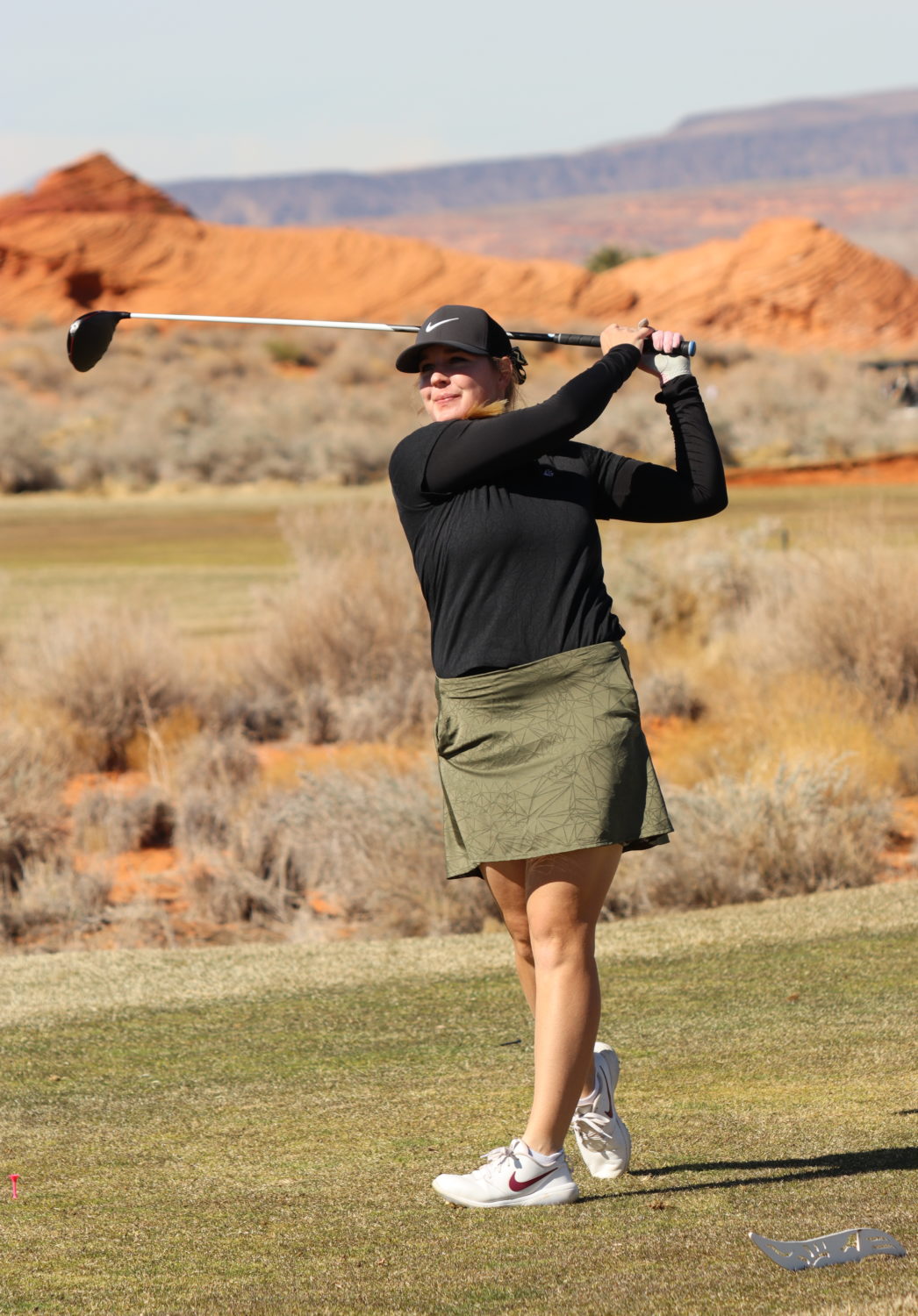 Sturgeon, who works as an assistant pro at The Country Club of Salt Lake City, is making her first Symetra Tour appearance. "Hopefully, it's not my last," she said.
The Korn Ferry Tour, the men's equivalent of the Symetra Tour, offers a spot in the next event to any player who finishes in the top 25. In Sturgeon's case, she would have to win the Copper Rock Championship to gain any status. She's embracing that opportunity, while eager to see how her game compares.
Here's a good sign: Sturgeon finished solo fourth in the Cactus Tour event that Dalton won in a three-way playoff with two touring pros in Queen Creek, Arizona. That performance showed her that "I can compete with those girls, even though I don't have status, and knowing that I belong here," Sturgeon said.
Dalton is a BYU success story, having improved every year of her stay in Provo. She was known for consistency, finishing in the top 20 in 29 of 45 events for the Cougars. In her final three years, she won three tournaments and finished second seven times. She helped BYU reach the NCAA Championships as a sophomore in 2016, the same year when she beat teammate Lea Garner in the final match of the Women's State Amateur at Victory Ranch.
And in 2018, she turned pro and immediately qualified for the Symetra Tour, via the LPGA Tour Qualifying Tournament. She made 21 starts in the 2019 season and finished 56th on the money list with $20,185. That showing became even more significant when the COVID-19 pandemic reduced the tour's 2020 schedule to 10 events, while every player's status was frozen through 2021.
In essence, golfers' 2020 earnings didn't matter, as everyone started over this season. That helped Dalton, who expects to thrive in her third year. "I know what the travel is like, I know a lot of the golf courses, I know how the tour kind of runs," she said. "And all of it's a little bit overwhelming your first year, because it's so different from college golf; you're kind of out there on your own trying to figure it out. So that definitely is a nice thing, to feel a little more at ease."
Sturgeon hopes to feel comfortable in the Copper Rock Championship. She has done everything she could to prepare for her Symetra Tour debut, traveling to Hurricane several times in the past two months.
The former Haley Dunn is married to Davis Sturgeon, who she describes as "my kindergarten sweetheart." She's working steadily toward PGA membership, while trying to maximize her playing ability.
Before focusing on golf, Sturgeon was a high-level junior ski racer and a Layton High School cheerleader known as the "tumble queen." Injuries led her to give up ski racing, and she considered cheerleading in college before pursuing golf at Utah Valley University and then Dixie State.
Sturgeon won two Pac-West Conference individual titles for DSU, helping the women's golf program get established. She pointed to those St. George-area ties in asking for the sponsor exemption, and she's determined to follow through with a good showing in the Copper Rock Championship. Dalton and Sturgeon are part of featured pairings in the first two rounds, as announced by the Symetra Tour. Dalton will tee off at 8:47 a.m. Thursday, playing with Rachel Rohanna and Gigi Stoll. Sturgeon plays at 12:05 p.m. with Katelyn Dambaugh and Sophie Hausman.
Story by Kurt Kragthorpe for Fairways Media, Photos by Cactus Tour/Noah Montgomery and Fairways Media/Randy Dodson.