In the 2019 Utah Section PGA Women's Match Play Championship, it was The Country Club Assistant Professional Haley Sturgeon who got off to a hot start and never looked back as she went a total of 10-under par in her semi and final round matches to become the Utah Section PGA Women's Match Play champion on October 16th at Riverside Country Club in Provo.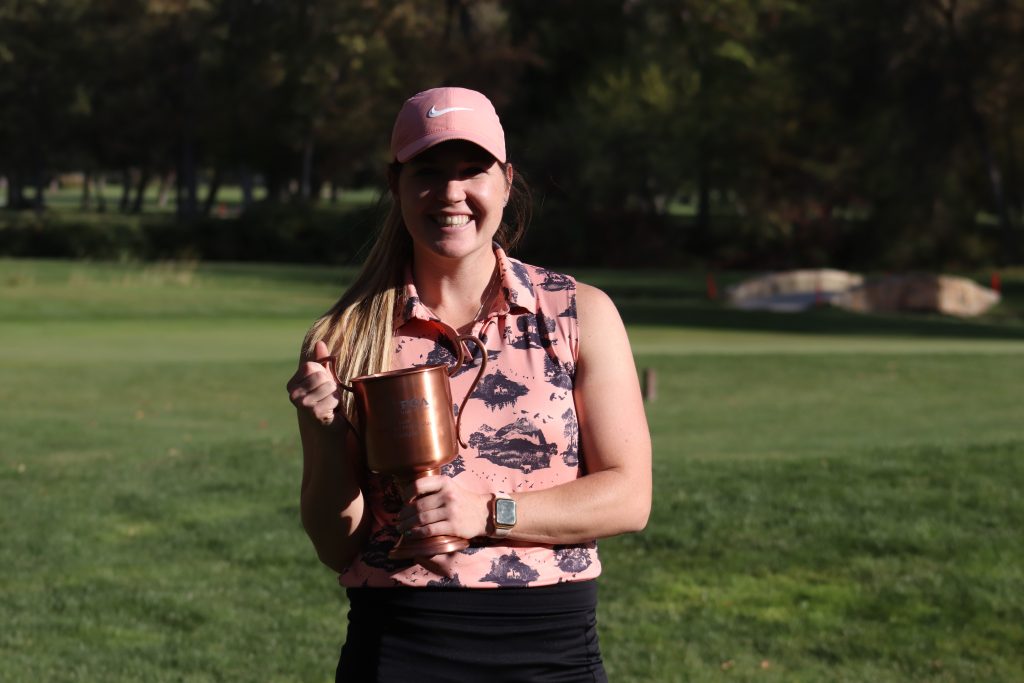 "It feels great," Sturgeon said about the win. "My golf game has come around and it was fun competing with the ladies. It was a great match and it was fun being out here."
Sturgeon faced Promontory Assistant Professional Sadie Palmer in the morning semifinal match where she quickly got to a 5-up lead through six holes with four birdies.
Palmer cut the lead down, being 3-down through 12 holes, but Sturgeon's steady play proved to be too much as she would go on to win the semifinal match with a 4 & 3 win.
Defending champion Emily Jones, 12-weeks from of having her first baby, faced Glenmoor Head Golf Professional Darci Dehlin-Olsen in the semifinals.
The match felt tight the entire round with the biggest lead going to Jones when she was 3-up through 11 holes. But it was Dehlin-Olsen who steadily chipped away at the lead with birdies on the 15th and 16th holes, causing the match to be tied with two holes left.
Dehlin-Olsen won the 17th hole with a par but then struggled on her approach into the 18th hole, with Jones forcing extra holes and winning the semifinal match on the first extra hole.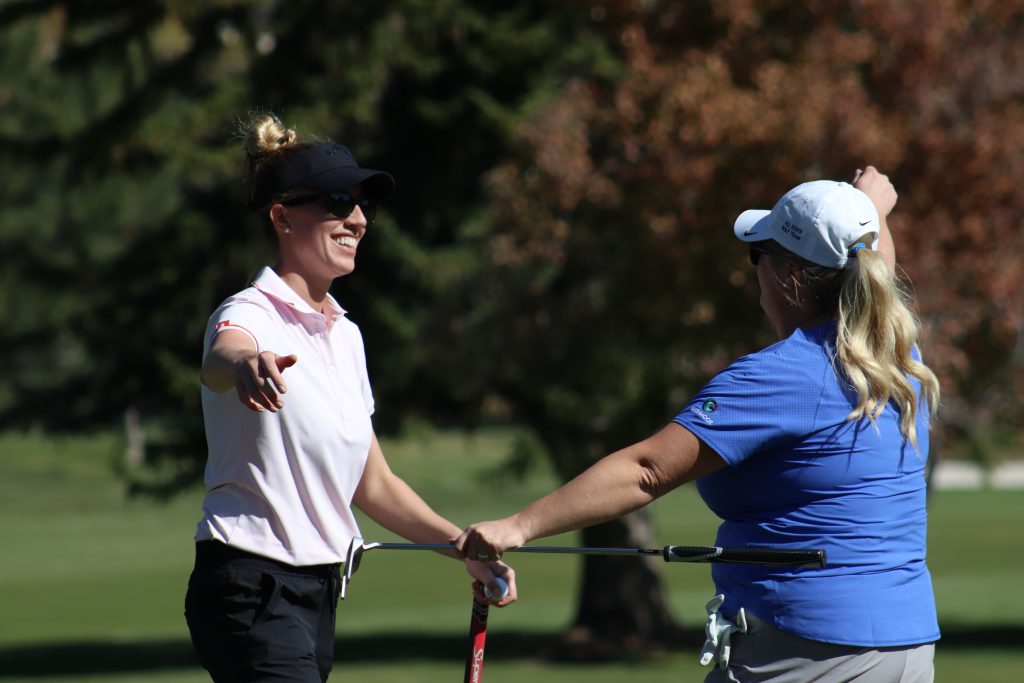 With enough excitement in the semifinals to end the season, Sturgeon wasn't about to let her hot start come to an end.
Going head-to-head against the defending Women's Match Play champion, Sturgeon made a steady climb to a 7-up lead through 9 holes with three birdies and a conceded eagle on the par-five 5th hole.
With a birdie on 10 and a sand save for par on the 11th, making 10-foot putts look like gimmies, Sturgeon won the 2019 Utah Section PGA Women's Match Play Championship with a 9 & 7 victory.
"I was just focusing on having a good start and focusing hole-by-hole; on to the next hole, boring golf, like we all dream to play every round," Sturgeon said.
"The opportunity to play here, in October, it's awesome," she continued. "And the women's program that it's building, it's great competition. It's a tight-knit group and it's fun to be out here playing with the ladies."
Sturgeon is a Utah junior golf product, she especially gives credit to the girl's high school golf program where she played for Layton High School and then would go on to play a year of college golf at Utah Valley University and then would transfer to Dixie State and compete until she graduated in 2016.
As for her plans moving forward:
"Right now I'm the assistant golf pro at The Country Club and they are letting me go down to the Cactus Tour in January to play three months down there, then I'll probably play in the US Open qualifier and then Q school again next year."
With the way Sturgeon competed in this year's Women's Match Play Championship, it would be no surprise to see her find success in her upcoming schedule.