Zac Blair's golf ball took one big hop and caromed off the flagstick of Riverside Country Club's No. 17 green, bouncing sharply to the right and ending up 20 feet from the hole.
In that moment, Blair was asking himself pretty much the same question as his father, Jimmy, who likes to playfully prod him: When are you ever going to win the Siegfried & Jensen Utah Open?
Well, Sunday, as it turned out. On his 33rd birthday, following a four-hole playoff with University of Utah golfer Javier Barcos of Spain at Riverside Country Club, Blair's home course.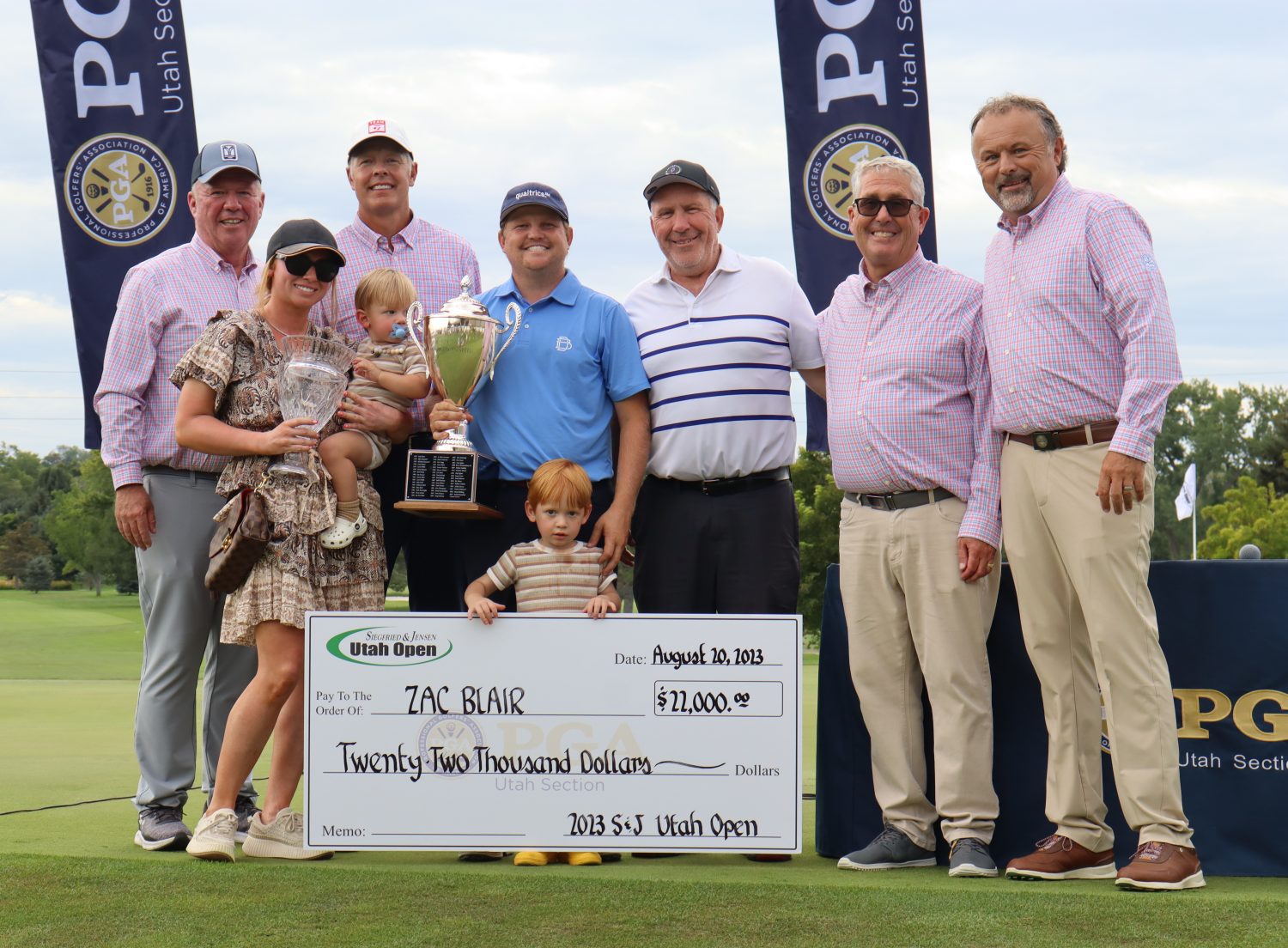 Question? Answered. But only after "probably the best shot I've ever hit," as Blair described, took that wicked turn on No. 17 and he barely missed the birdie putt, flipping his putter in disbelief for the second time in three holes.
"Definitely, it starts creeping in, like, wow, nothing's really going right," Blair said.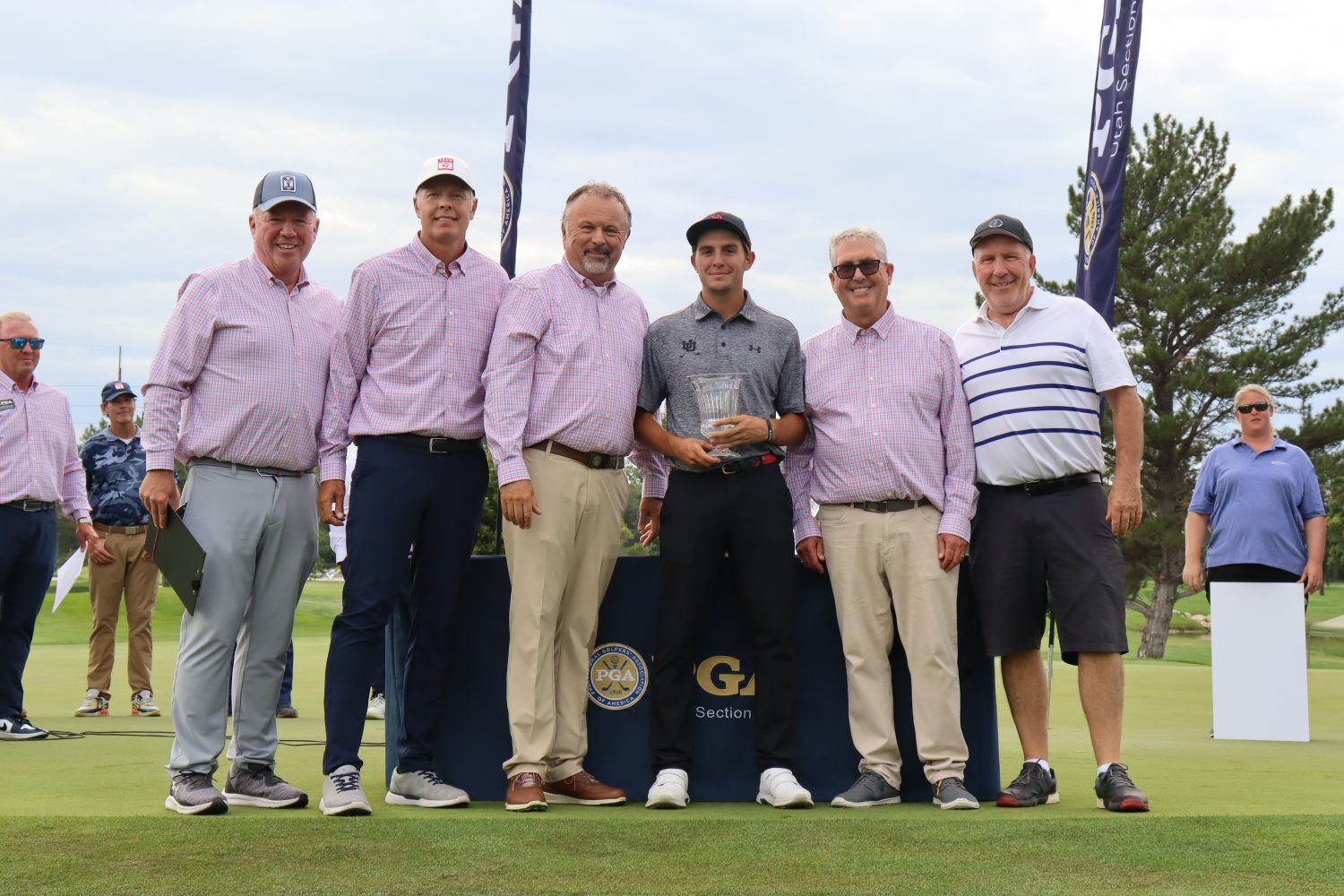 He responded with a wedge shot to within 2 feet of the hole on the par-4 No. 18, leading to a birdie. His 15-under-par total (69-67-65) was good enough to get him into the playoff with Barcos, as they finished one stroke ahead of four pros: BYU alumni Carson Lundell (thanks to a closing 64) and Rhett Rasmussen (65), Gavin Cohen of Phoenix and Matt Snyder of Las Vegas, who eagled both the par-5 No. 15 and the par-4 No. 16 in the final round.
Blair's check for $22,000 was the biggest awarded in the Utah Section PGA's stewardship of the event, with Siegfried & Jensen as the title sponsor for the 21st year. The four pros who tied for third overall each earned $10,125.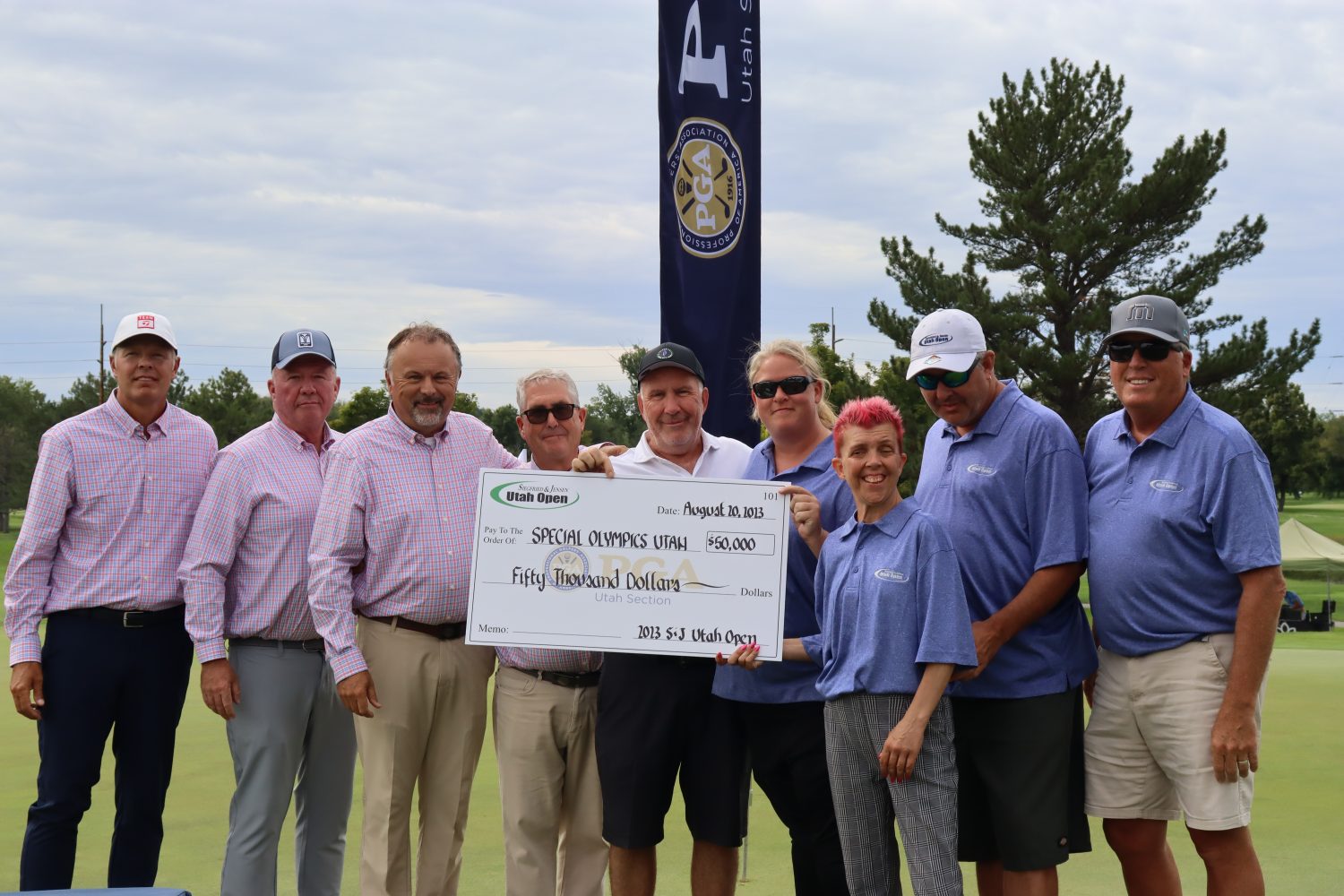 Special Olympics Utah, as always, was deservedly the big winner. The organization received $50,000 to conclude a week when athletes and other SOUT personnel contributed more than 1,000 volunteer hours of work.
In the tournaments within the tournament for Section pros, Braydon Swapp shot 11 under par (tying for eighth place overall) and collected a $1,500 bonus for his two-stroke victory over Casey Fowles. Mark Owen posted a 1-under total to claim the Senior Sidebar's $700 top prize by one shot over Jeff Brehaut. For the first time, that competition was extended to 54 holes.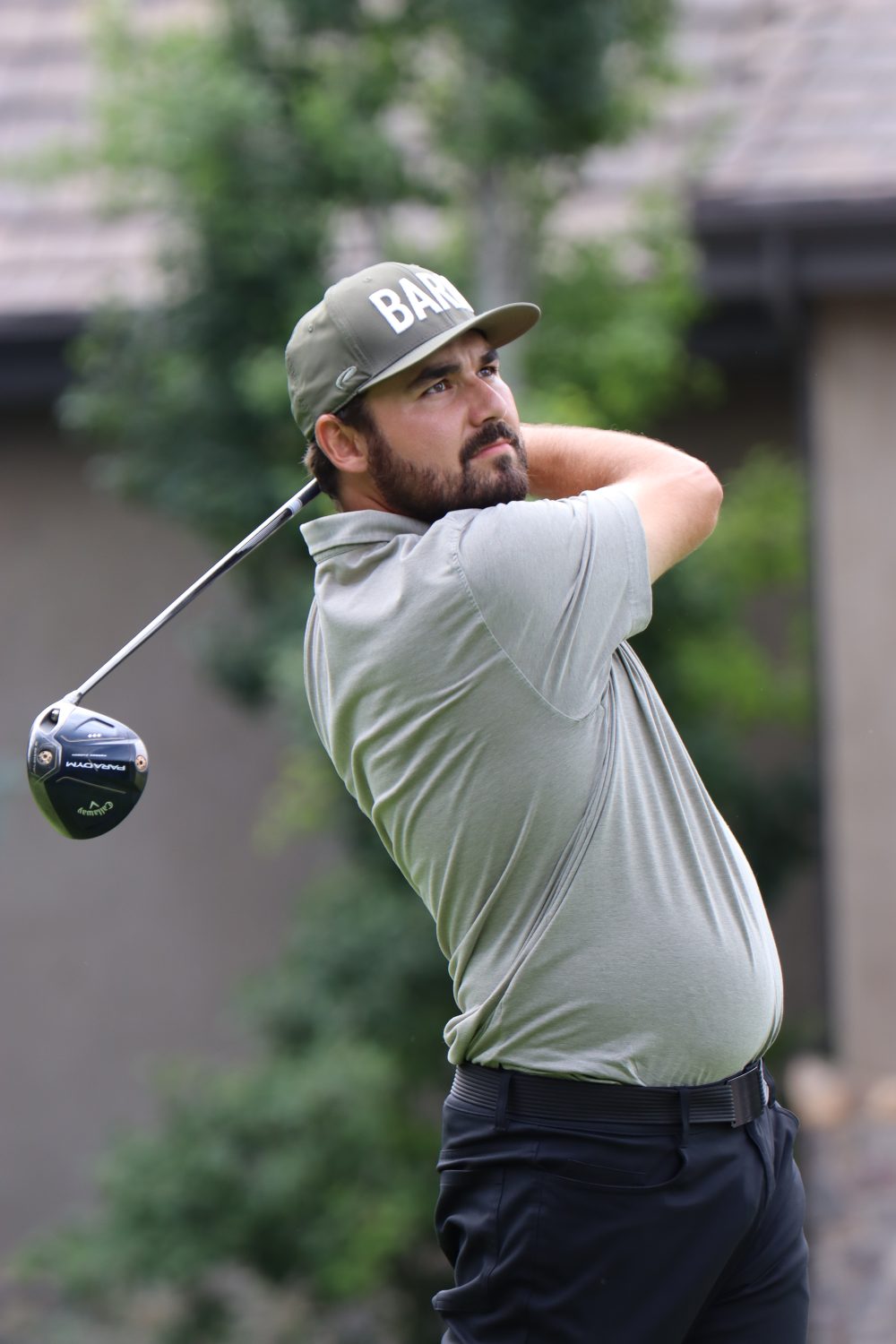 The playoff was the Utah Open's longest in at least this century, topping B.J. Staten's three-hole win in 2014, launching the tournament's Riverside era. Blair and Barcos played No. 18 three times, going par-birdie-par. Blair's par was sufficient on the par-3 No. 9, where Barcos lipped out a 20-foot putt after a bunker shot.
"I'm just glad to win," said Blair, a PGA Tour veteran who lives in Orem and regularly competes in the Utah Open if he's not in the FedEx Cup Playoffs. "It's so cool. It makes me really happy."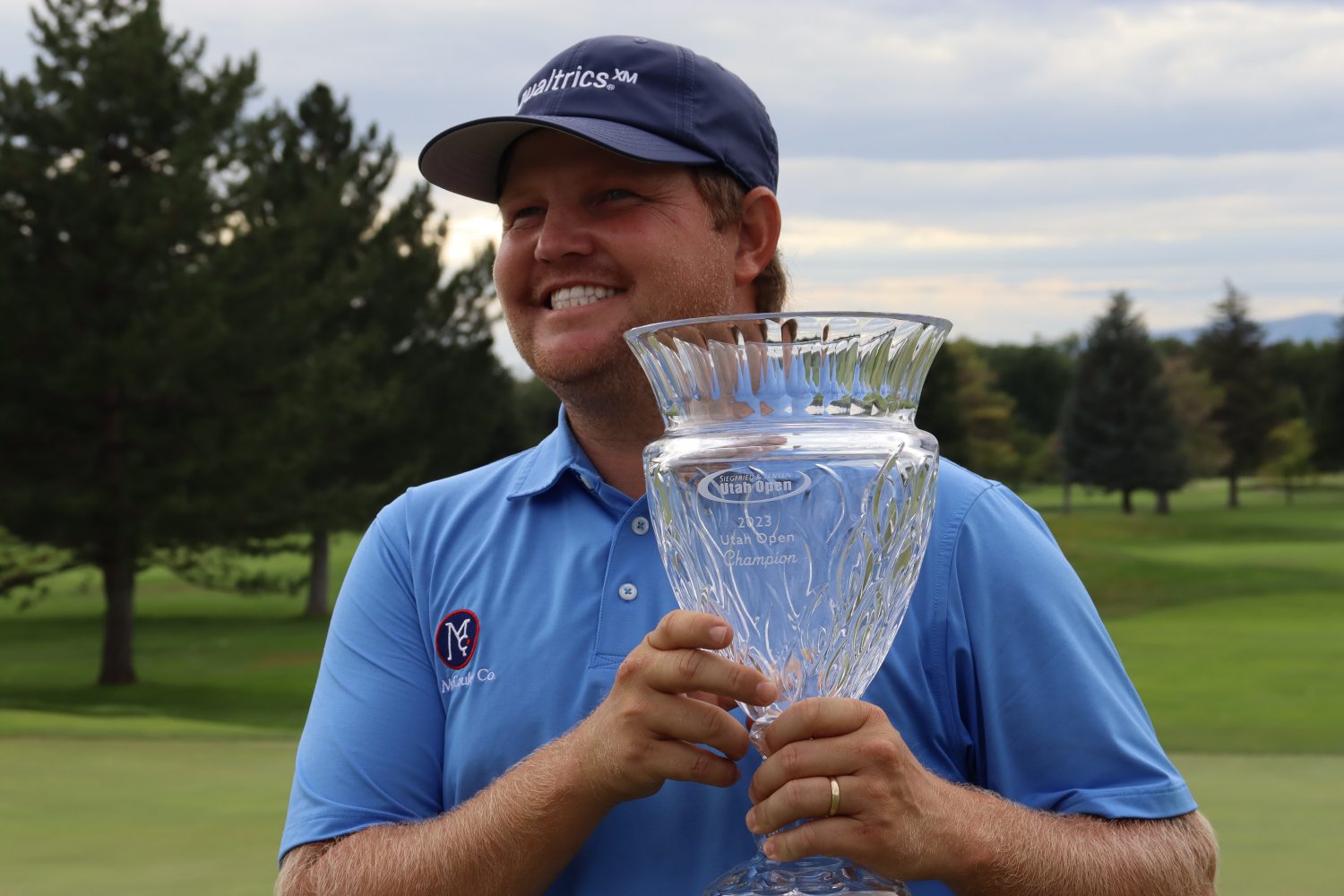 Time for some history lessons: Blair joins his father and Patrick Fishburn, a fellow Fremont High School/BYU graduate, among the nine golfers who have won both the State Amateur and the Utah Open. The Blairs are believed to be the only father-son pair with amateur and open titles in any state. Jimmy Blair won the State Am in 1973 and the Utah Open in '81; Zac Blair's State Am victory came in 2009.
"My dad's my hero," Blair said, his voice catching.
BYU's Simon Kwon, who bogeyed the last two holes and finished seventh at 13 under, nearly became the first player to win the State Am and the Utah Open in the same year since Ed Kingsley in 1934.
Barcos, a co-leader after each of the three rounds, almost produced a victory to match former Ute teammate Blake Tomlinson's title of last August.
"I mean, it was awesome," he said of the playoff. "We both played really good."
Asked if losing to a PGA Tour player softened the effect, Barcos said, "I mean, losing is losing."
But then he noted how Tomlinson told him about Blair's tour status, as he waited to receive the trophy for low amateur. "That kind of actually made me feel a little better," Barcos said. "He deserved this, for sure."
Blair certainly will take it, after coming close again last August, when he tied for second place, two shots behind Tomlinson. Then, he was preparing for a return to the PGA Tour after lengthy rehabilitation from shoulder surgery. A year later, he was holding a trophy for the first time since 2019, when a Korn Ferry Tour win in California assured him of going back to the big tour. 
Click here for the final round leaderboard of the 96th Siegfried and Jensen Utah Open.
Utah Open final round recap feature written by Fairways Media senior writer Kurt Kragthorpe. Photos by Fairways Media/Randy Dodson.