The Utah PGA championship season came to end with the 36-hole Pro-Assistant Championship presented by TaylorMade, held November 14-15. Four-Ball teams made up of head professionals and their assistants from golf facilities throughout Utah converge on St. George to put a wrap on another successful year of Utah golf.
"This event, to me, means the culmination of the season and a lot of hard work. That's why I think we see the numbers we see," Executive Director Devin Dehlin said following the two day tournament that hosts nearly a 140 PGA professionals and assistants.
"Everyone wants to kind of go (to St.George) and have one last little fun time with their staff. It's kind of like the reward for the year; bring everyone down and just have a good time. So, it's a fun atmosphere, but still very competitive," Dehlin said.
Salt Lake Golf Academy professionals Corey Badger & Tommy Sharp were up to the competitive task as they shot (-15) 65-64 – 129 to win the championship division at the Championship Course at Sand Hollow Resort and Sunbrook golf course.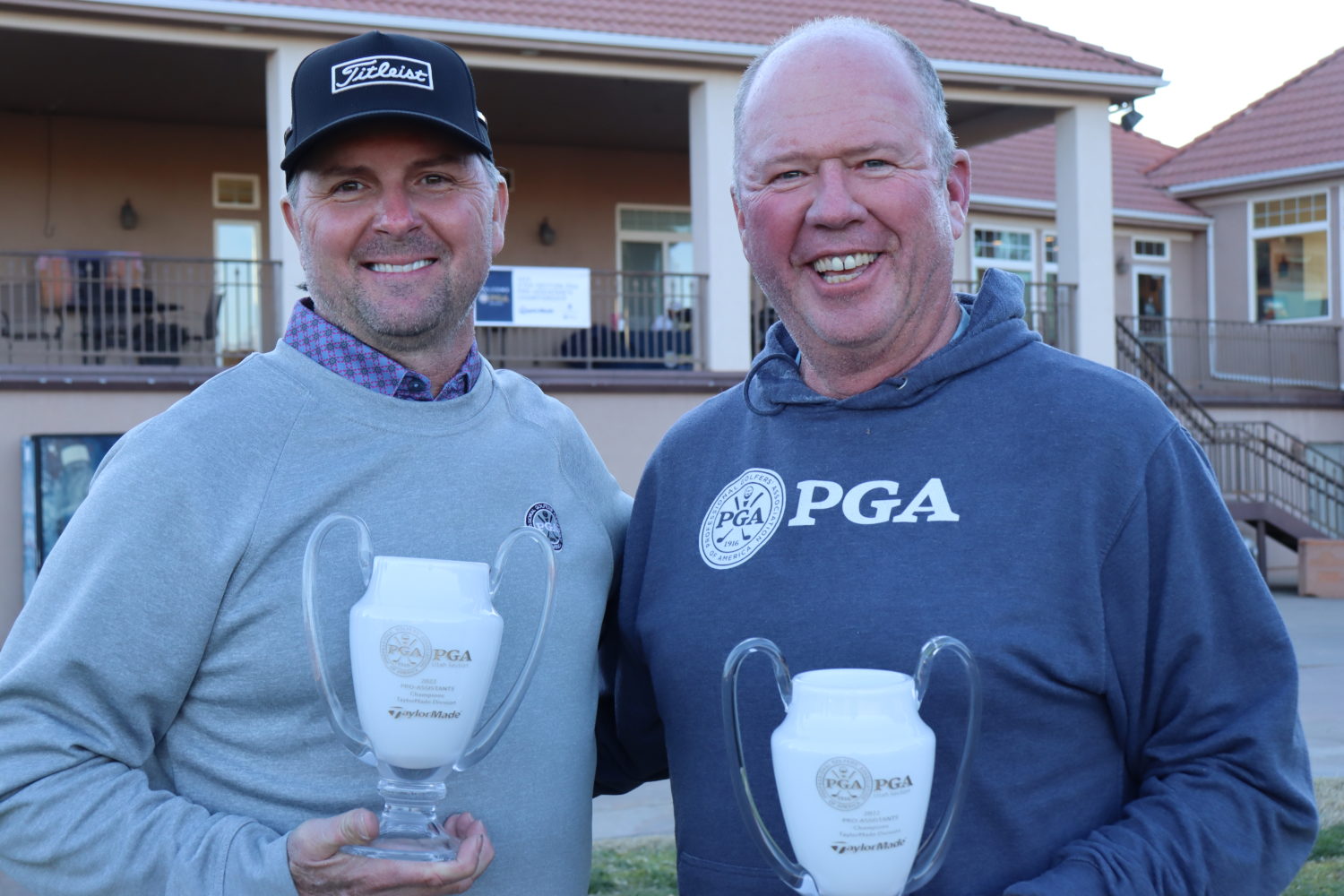 The TaylorMade Net Division champions are Hobble Creek GC professionals Craig Norman and Chris Stover at (-20) 63-61 – 124.
Following the opening round of the tournament many Section members enjoyed spending time together at the recently opened Bigshots Golf facility near the southern end of the St. George City limits.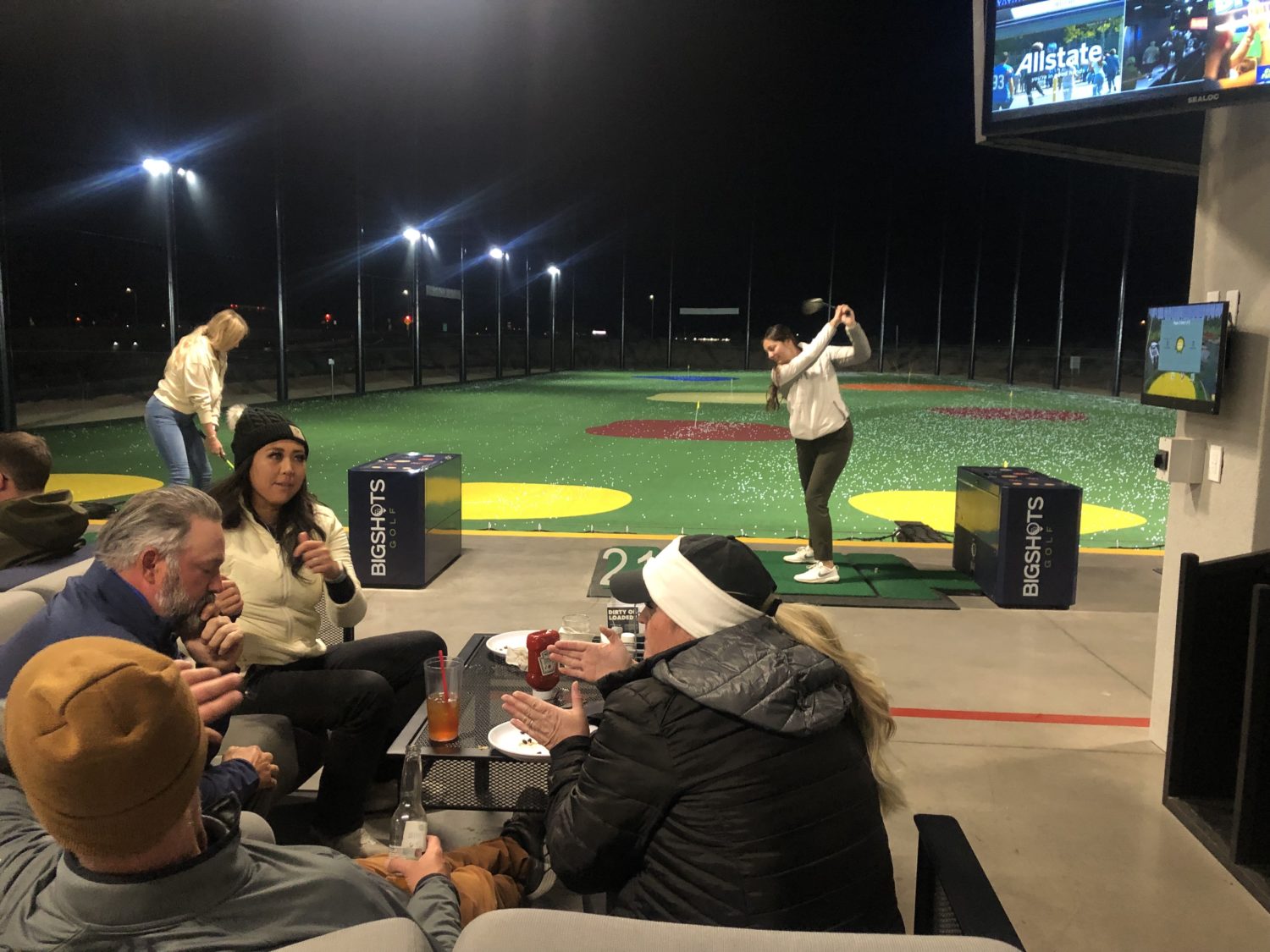 Of the 36-hole championship Sharp said, "This is fun because it's coming at the end of the season. It's fun because it's serious but not serious. We're all cheering for each other in our groups. It's just a little more of a relaxed setting than say the Section Championship."
"For me," Badger said, "it's probably my only chance of winning (a Section event) so for me it is a highlight of the year. I think playing with Tommy, it's just easy to play. I'm playing with a partner that is pretty much par of better on every hole. That takes all the pressure off."
The two teaching professionals now look forward to a little downtime through the winter. Sharp's plans are to get in as much skiing as he can while Badger looks forward to an annual family trip to Hawaii. They both will maintain a pretty busy teaching schedule at the Salt Lake Golf Academy through the winter months.
Hobble Creek Head Professional Craig Norman took home the TaylorMade Net Champions trophy for the second year in a row, this time with good friend and Midway, Utah teaching professional Chris Stover. Team Norman/Stover were one shot better at (-20) 124 than the 2021 teams of Norman/Sue Nyhus and Norman/Joel Grose who were tied for the top spot last year at 19-under. A scorecard playoff was used last year to determine the win for Norman and Grose.
Full Pro-Assistant Championship leaderboard is available, CLICK HERE.
A big thank you to Chris Nugent and TaylorMade for sponsoring the event and to Adam Jasperson and his Sand Hollow Staff and Reed McArthur and his Sunbrook staff, for hosting the championship.