Two days, eight Utah Section PGA women professionals and one champion.
The annual Utah Section PGA Women's Match Play Championship was held at Alpine Country Club October 18-19, where Salt Lake Country Club Assistant Professional Haley Sturgeon claimed her second career Women's Match Play Championship trophy.
As Fairways Media Senior Writer penned, "Judging by the results of her last three rounds, the biggest surprise of the Women's Match Play Championship is that Haley Sturgeon was merely the No. 4 seed."
The event started with a 9-hole seeding round before the round of 8 matches, where Sturgeon had a slow start.
Whatever was going wrong during the (+4) 40 seemed to correct itself just fine in her first match against Golf Tec Instructor Xena Motes, where she won 3 and 2 to advance.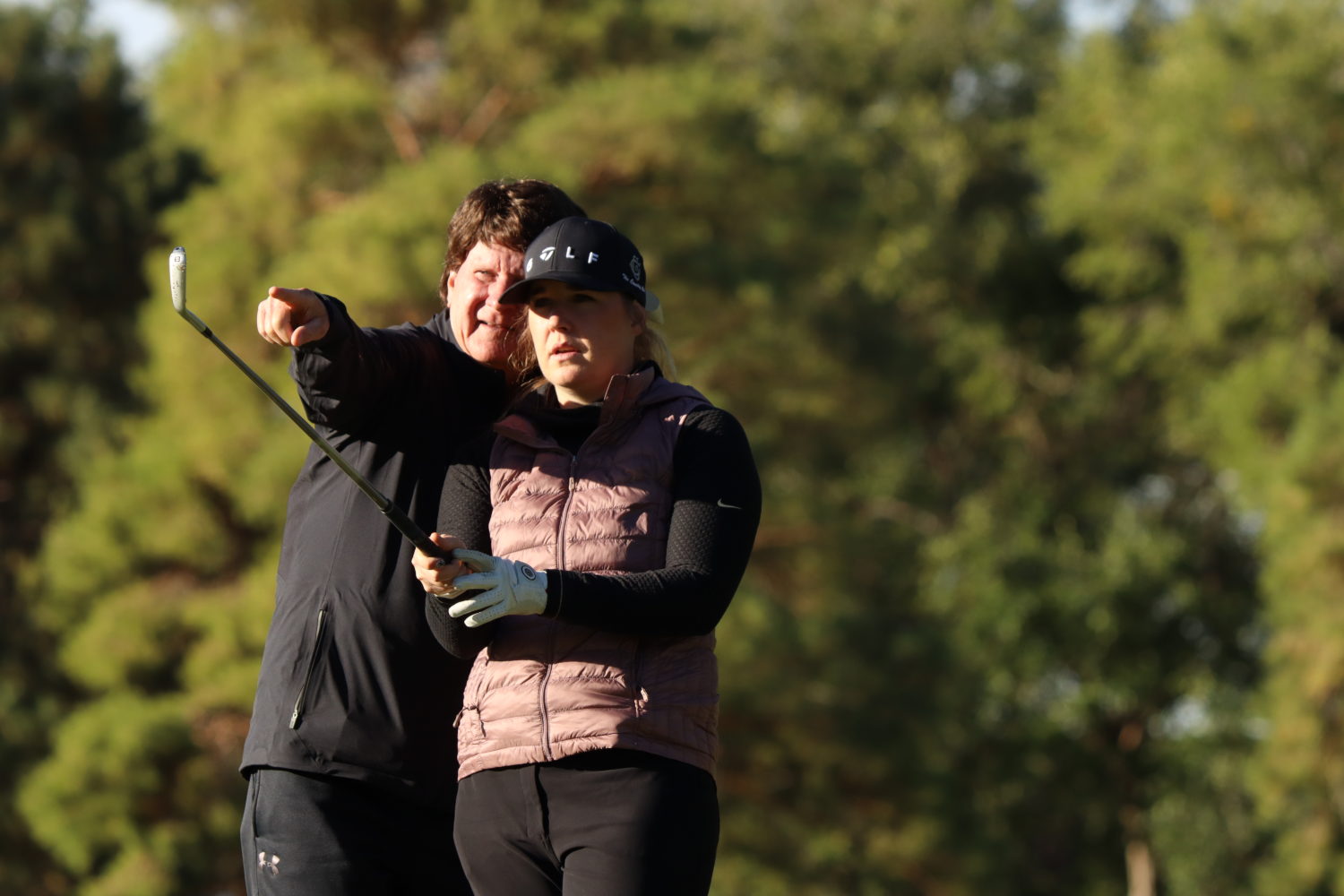 Sturgeon's seeding-round score may have been the biggest surprise of the event, but the biggest upset belongs to Alpine Country Club's Aspyn Jones who took defending champion and Utah Golf Hall of Fame member Sue Nyhus to 19 holes and survived to face Sturgeon in the semifinals.
Jones may have used all she had the day before as Sturgeon started their match hot and never looked back with an 8 and 6 win to advance to the finals.
Due to a back injury after day one, Glenmoor Assistant Pro Sirene Blair was forced to withdraw after her first-round win over Utah Section PGA's Cassie Campos, sending Carly Dehlin-Hirsch straight to the finals.
Dehlin-Hirsch won her first match over past champion Emily Jones 2 and 1.
Sturgeon got off to a fast start again in the championship match, winning the first two holes to build a lead she would never relinquish.
"I feel like it's redemption from last year," Sturgeon said after the championship match. "Last year my game was so good, but it was a Sue thing, she's so steady and she sneaks up on you, so I felt like I let it bleed away. This year I told myself, 'stay strong and be patient.'
"Kind of thinking about Sue, I just got (the ball) out there, got it on the green and played that type of game instead of being aggressive.
Dehlin-Hirsch showed moments of fight, draining lengthy birdie putts on holes 8 and 11 to cut Sturgeon's lead down to 2, both times. She had the opportunity to take the lead down to 1, but missed a shorter putt on 14 to keep the match 2-up. Sturgeon then won 16 to lead 3-up with three to play.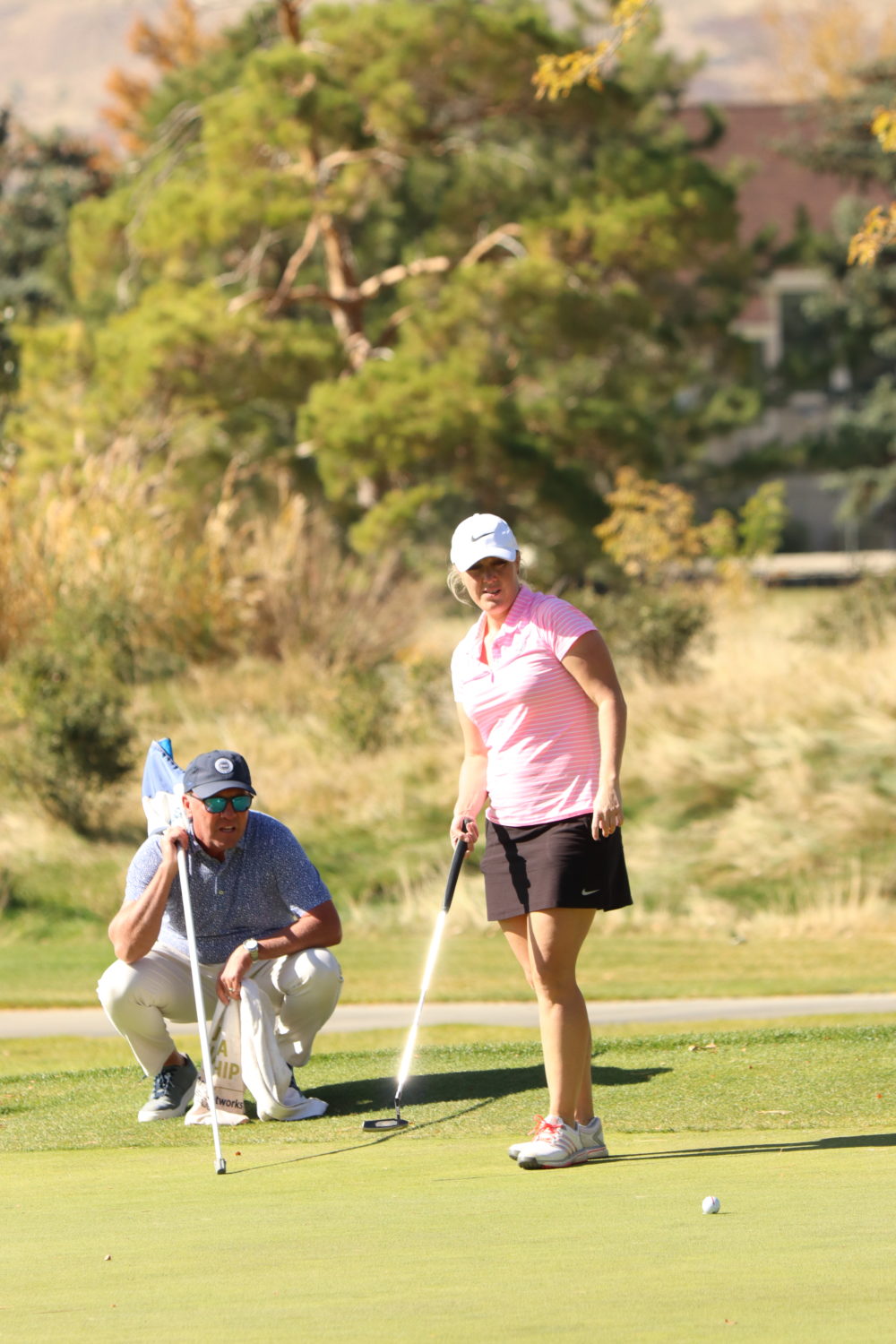 "Being 3-up at the turn, I got a little nervous on 12 and 13 but when Carly missed the putt on the par-5, 14th hole, it gave me some confidence that all I had to do is win the next hole to go dormie, so it eased the pressure."
The Utah PGA Women's Match Play Championship consistently produces close, exciting championship matches, providing an extra layer to the Utah women's competitive golf scene for years to come.
Thank you to Neil Maurer, Brock Padilla and the Alpine Country Club staff for hosting our championship again this year. And thank you to Alpine Superintendent Jake Ebner and his staff for wonderful fall conditions.