For the first time in his career Sunset View Head Professional Casey Fowles earned the Rolex Utah Section Player of the Year, playing in 15 events, winning three times and earning a total of 6,360 points – 1,000 clear of second place finisher and two-time winner Zach Johnson.
"I think last year I was second and I've kind of been in the top-five," Fowles said, "but it's always something you look at near the end of the year and aspire towards. One thing that's always kind of hurt me is getting off to a slow start in the spring, but being able to win the Winter Classic really helped me get a jump start on things and that was the difference this year."
Fowles shot a final-round 62 at Sand Hollow in February to win the RMT/EZGO Winter Classic for his first victory of the season. He would go on to win The Oaks Open and the Mountainland Valley View Open as well.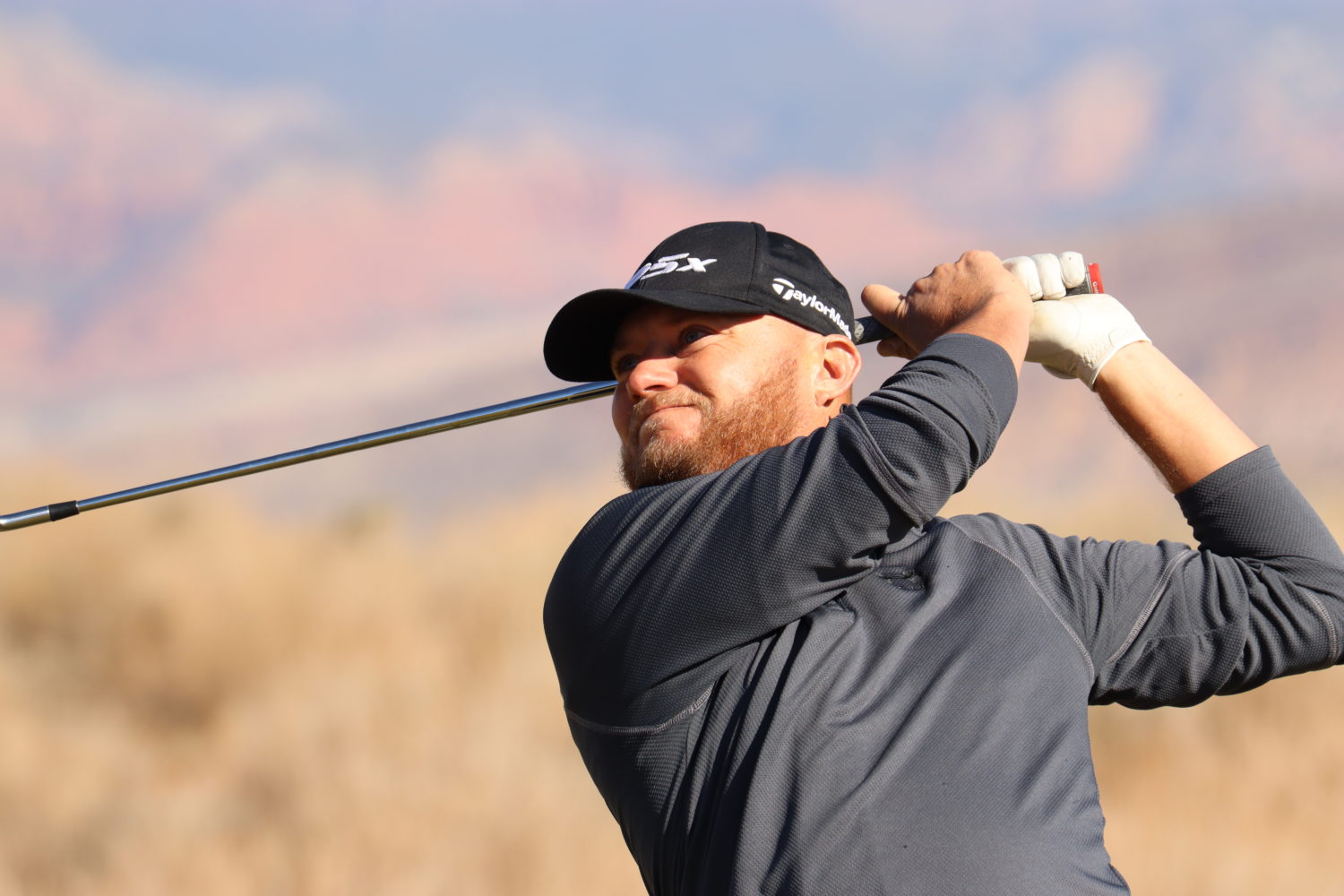 "For me, it's been a couple of years process. That's the hard thing about golf, sometimes the changes and things you do take months-to-years before you see the results. I've worked hard on my body and my game for a few years. It's fun to see the results from that.
"I had some really good rounds and I had that 62 at Sand Hollow, but honestly for me it was in our Section Championship where I was kind of struggling getting the ball in the hole. Going into the last hole, knowing I needed to par to get in a playoff or make a birdie to get in the National Club Pro and to make the birdie, that was the topper for the year – to dig down deep and do it when I needed to, that was the most memorable."
Fowles strong 2021 season will reap it's benefits in April of 2022 at the PGA Professional Championship at Omni Barton Creek as he will join the other seven Utah Section Pros who qualified through the Section Championship.
"Once you've been to it you want to go back every year because it's such a fun event. To be able to do that and make birdie when I needed to was probably my most memorable and best part of the year for me."
Click HERE for the 2021 Rolex Utah Section Player of the Year Points.