By Kurt Kragthorpe
Dustin Volk will remember the 2021 golf season for multiple reasons, including a new job description, a meaningful victory and a Professional of the Year award in the Utah Section PGA.
Those major developments came 10 years after Volk's remarkable season of 2011, when he became the Section's Player of the Year and was named the Assistant Professional of the Year while working for Brad Stone at Davis Golf Course.
Volk, having served as the head professional at Valley View GC, now oversees both of those facilities as Davis County's director of golf. He'll always have some trophies to commemorate his career checkpoints of 2021.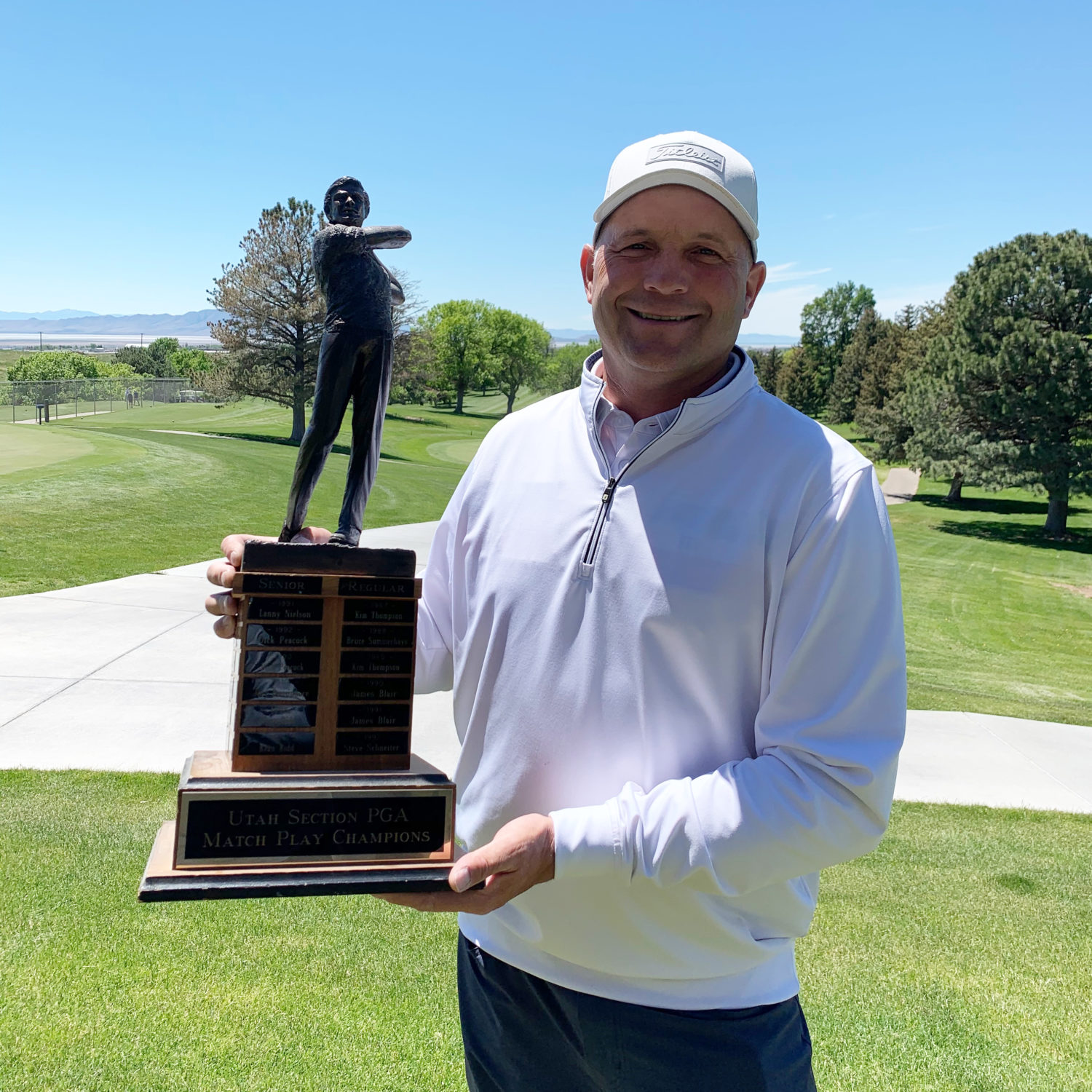 "It's been a great year, a busy year," Volk said.
Volk's Professional of the Year status is deep rooted. He's a son of Wayne Volk, formerly the longtime pro at Hill Air Force Base's Hubbard GC, and Dustin has been immersed in the Utah Section PGA's operation. The award is dated "2021," yet there's no doubt that his work as the Section's president in 2020 contributed to this recognition.
Volk remembers "hundreds of phone calls back and forth, all trying to do what we could for the golf industry and make good, sound business decisions," he said. Section members worked together in developing courses' protocols to deal with the pandemic.
Having competed in the 2014 PGA Championship, Volk maintains a solid game in his late 40s. He beat Zach Johnson, who's now the Davis Park head pro, to win the Section's Match Play title at Hubbard GC in May.