The Country Club Assistant Professional Haley Sturgeon has completed the hat trick when it comes to the Rolex Utah Section Women's Player of the year, winning in 2019, 2020 and again in 2021 .
"Three years in a row is cool," Sturgeon said. "I always want to set goals for myself and keep striving. Hopefully set records that way the women behind me, or in front of me, can break them. That way we can keep trailblazing as females in the golf industry. Hopefully it's motivation for the other girls to come take it from me.
"Winning this award three years in a row means my hard work is paying off. I want to give my dad credit for keeping my game consistent. He is my practice buddy and has helped me around the golf course in almost every event this year."
Sturgeon has won the award since she joined the PGA PGM Program, the first winner belongs to Glenmoor Head Pro Darci Olsen in 2018, when the category for Women's Player of the Year began.
"It feels really good to win," Sturgeon continued. "The ultimate goal is to win "THE" Player of the Year, so I'm going strive to that. but being Women's Player of the Year, it feels great."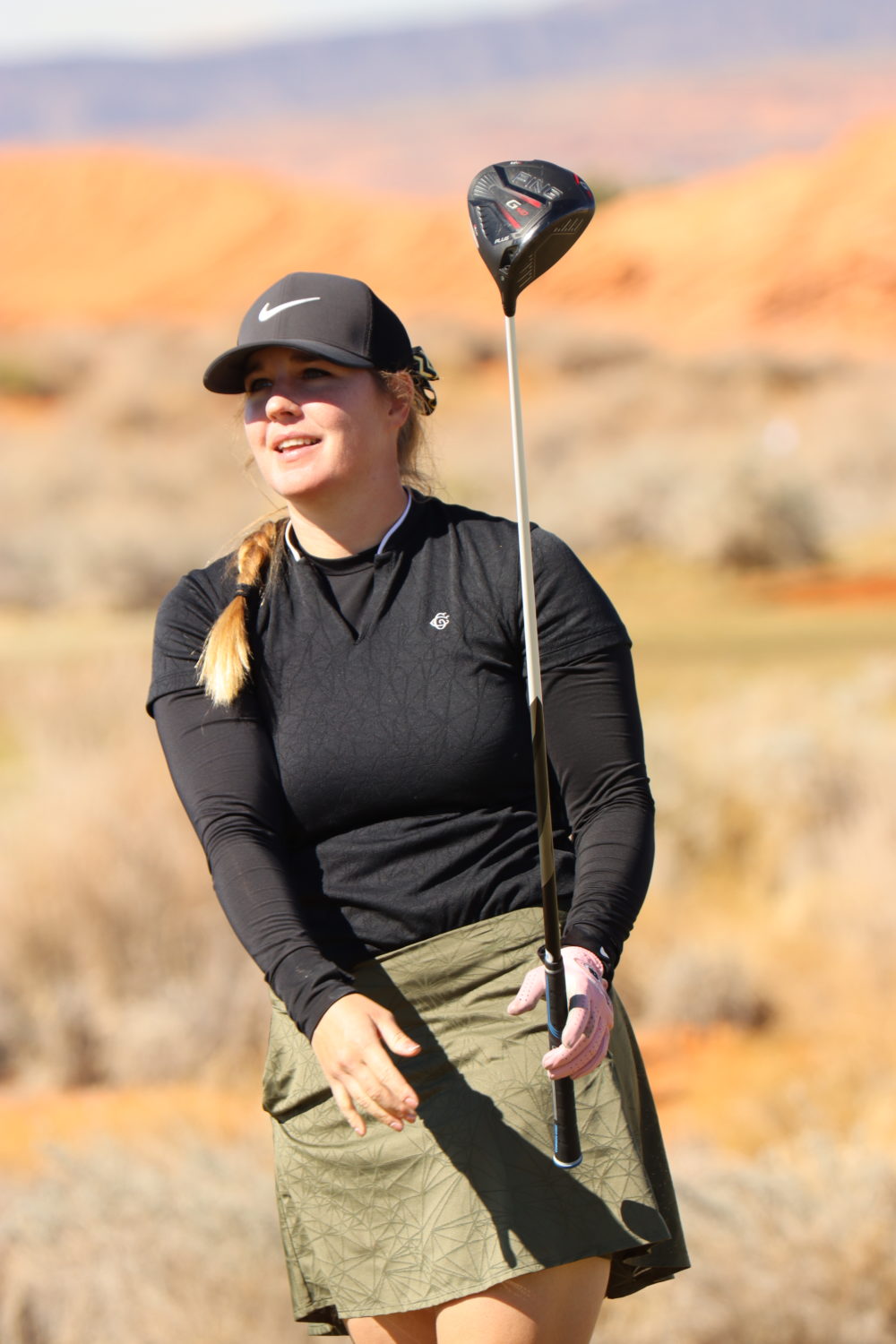 Sturgeon started the year with a win in the RMT/EZGO Winter Classic and would proceed to finish runner-up in the Homestead Open, Siegfried & Jensen Utah Women's Open and the Women's Match Play Championship.
"I would say, honestly, the Match Play Championship was the most memorable. There were a lot of great matches, playing against Sue (Nyhus) at one of her home courses and a course I know well and going head-to-head with her was really fun. I'm obviously a little upset with the ending but really happy for her with the year she had. I really enjoyed it."
Ending the season with a win in the Pro-Assistants Championship at Sand Hollow and Sunbrook is icing on the cake for her 2021 season.
 "The Pro-Assistant playing with Wayne and getting the win was great. The camaraderie we have with each other, we can bust each other's chops but still stay in the moment and have a good time."