By Kurt Kragthorpe
One swing with a 7-iron Sunday afternoon radically altered Derek Fribbs' story of the 2021 golf season.
Internet search engines may forever distinguish himself as the witness of a fight in his threesome in the middle of a golf course in Kansas in June, but Fribbs created his own lasting impression of the year with a double eagle on Riverside Country Club's 15th hole. The shot from 215 yards completed his 4-3-2 sequence (par is 5-4-5) in the northwest corner of the property and powered the Colorado pro to a victory in the Siegfried & Jensen Utah Open.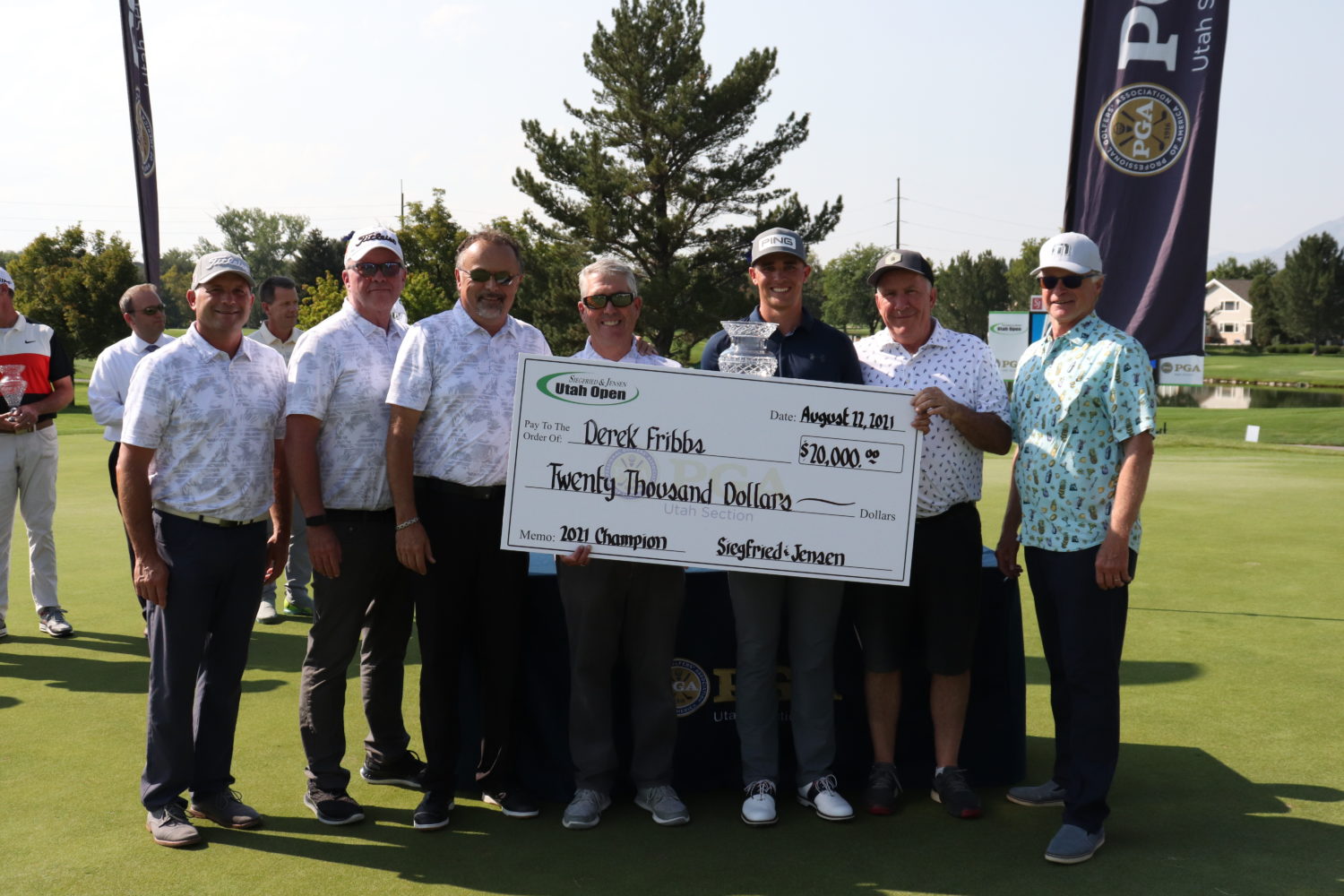 "Just hit a perfect shot," Fribbs said.
Fribbs posted 66-63-64 for a total of 23 under par, three shots better than Idaho pro T.K. Kim, earning a $20,000 check and a nice 31st birthday (Monday) present for himself a year that otherwise was memorable for the wrong reasons.
"At least, I'm the good guy in the story," he said good-naturedly, when the fight during a Korn Ferry Tour qualifying event came up during the winner's news conference. "I wasn't beat up or arrested."
The double eagle will have its own place in Utah pro golf lore as a highlight of a weekend when BYU golfer Kerstin Fotu of Alpine became the first woman to play the final round of the Utah Open, an event first staged in 1926.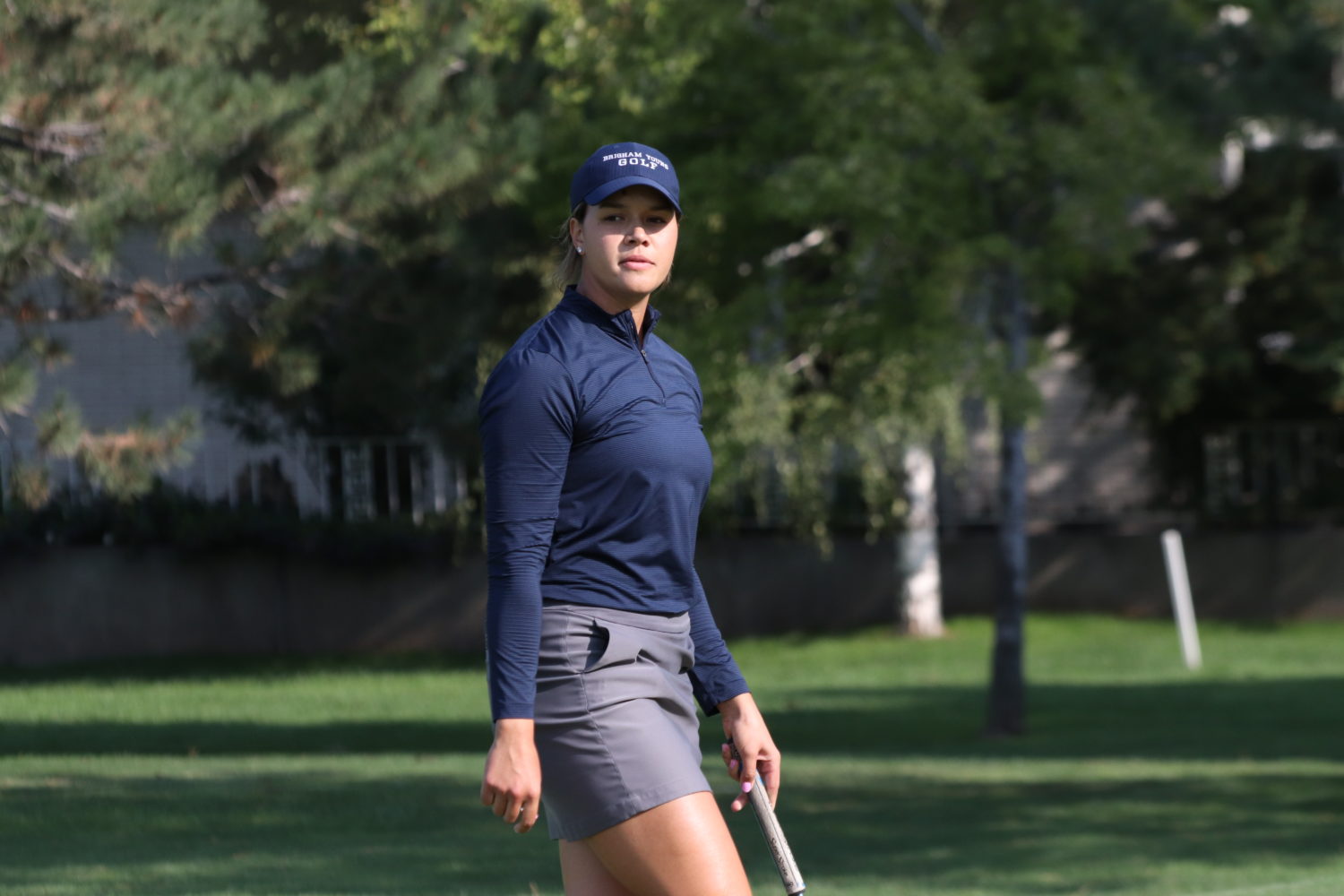 "Honestly, I'm pretty proud of myself," said Fotu, who received an exemption into the tournament as the Utah Women's Open champion and shot 1 under par for two rounds before adding a 76. "I wanted to make the cut, and that's what I did. It's super motivating to see some things pay off that I've been working on and also to see what I need to work and sharpen up going into the fall season."
After all he has achieved in Utah amateur golf and as a PGA Tour player, Daniel Summerhays of Fruit Heights also made a strong showing with a closing 65. In his first Utah Open appearance, Summerhays tied for third at 17 under with Matt Marshall, who settled for an even-par 72 after a 62-65 start.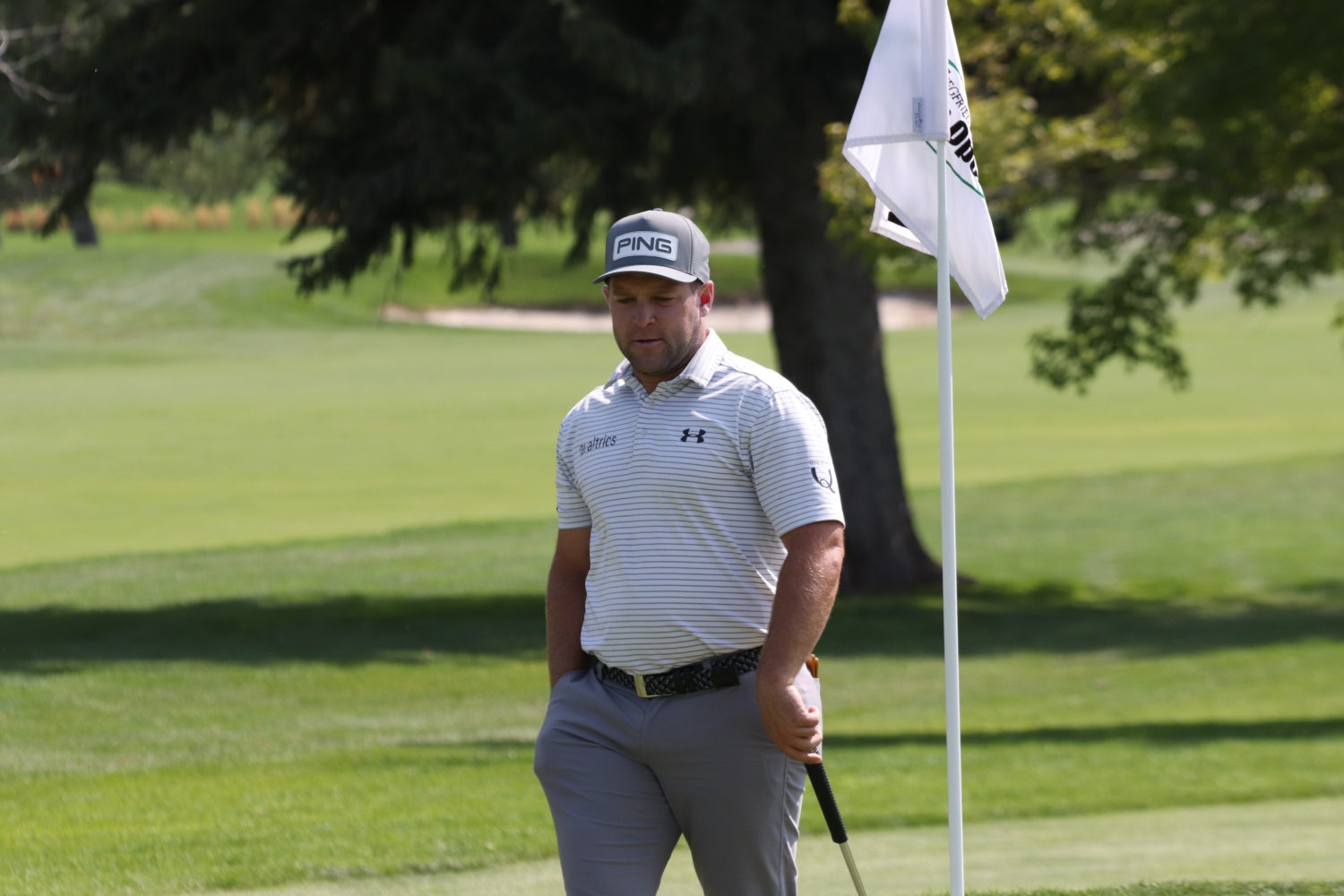 "The second round killed me." said Summerhays, who shot 63-71-65. "I knew I was going to have to be in the 20s [under par] to have a chance. … I was definitely frustrated [Saturday]. I mean, it would be pretty cool to have my name on the Utah Open trophy."
BYU's Cole Ponich of Farmington rode a 65-67 weekend to low-amateur honors at 13 under, tying for ninth place overall. Host pro Chris Moody tied with Tommy Sharp as the top-performing Utah Section PGA member at 10 under, earning $1,400 bonuses as they tied for 14th.
CBS Sports football analyst Tony Romo, the former Dallas Cowboys quarterback, tied for 42nd place at 4 under, finishing 11th among the amateurs with a 73 on Sunday. Romo earned a $180 merchandise credit in the Riverside golf shop to supplement his $17 million broadcasting salary.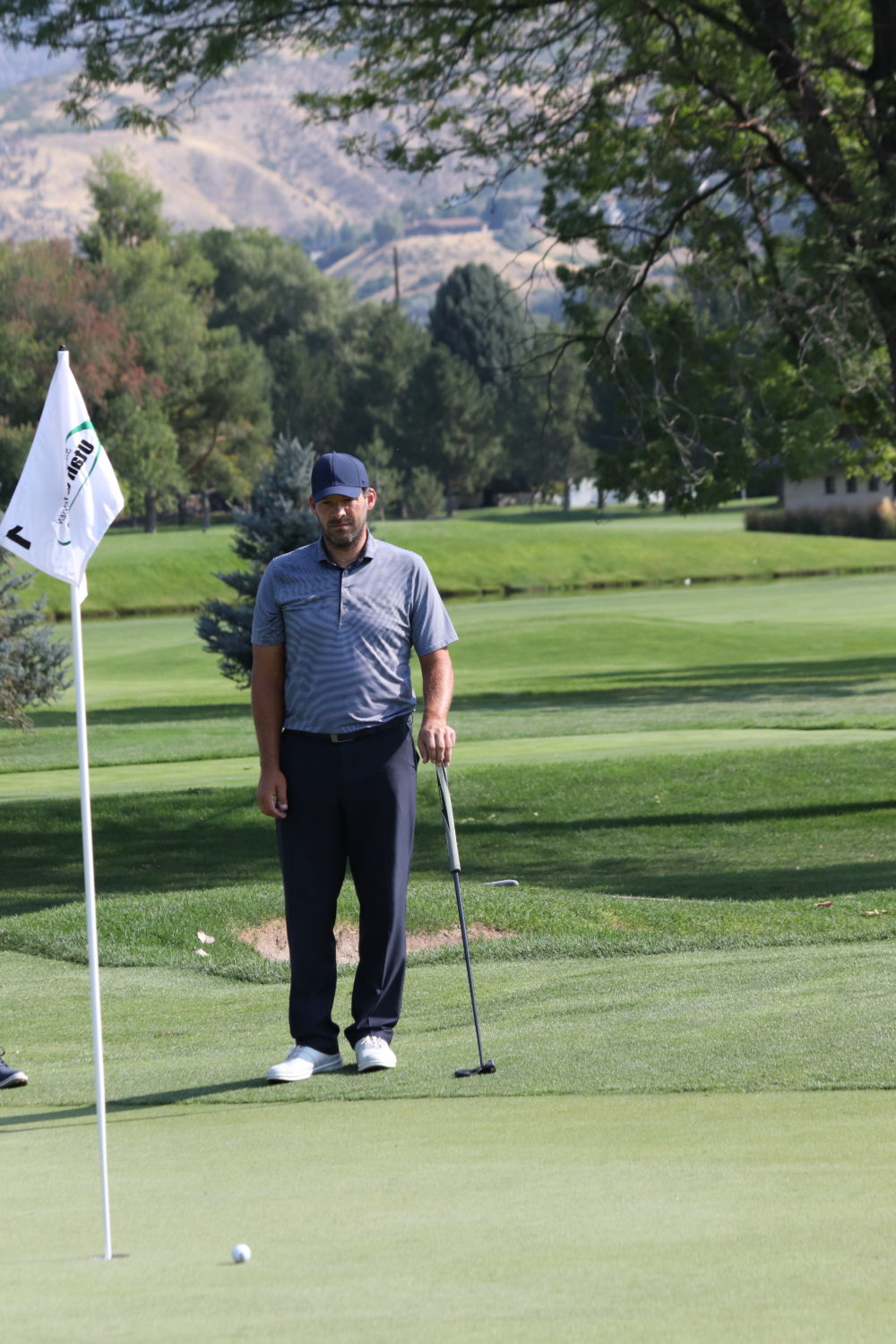 Fribbs was thrilled to pack his oversized, cardboard check into the back of Zahkai Brown's vehicle for the ride home to the Denver area. Brown, the Utah Open's winner in 2016 and the low pro in '17, has turned this event into steady income. He tied for fifth Sunday, earning $5,500.
Picking places to play for golfers without any PGA Tour-brand status is a matter of "convenience," Fribbs said, along with economics: "You don't want to spend a lot of money to win a little bit of money."
Fribbs' money shot was timely, considering how Kim had just holed a 42-yard pitch shot for an eagle on the par-4 No. 14 to get within one stroke.
"I thought it was 'Game on,' " Kim said. "I felt confident, until he made that albatross."
Yeah, that "2" changed everybody's outlook. "I was just telling myself to keep doing what I'm doing," Fribbs said. "It worked for 50 holes, so I might as well keep doing it."
That 51st hole will be the one he remembers for a long, long time.
During the post-tournament ceremony on the 18th green, a moment of silence was observed for Mike Stanger, a former Utah State golfer in the mid 1980s and a longtime golf manufacturer's representative, working with Utah Section PGA professionals. Stanger's sons, Brock and Dalton, were playing together in Friday's first round when they were informed of their father's death.
Devin Dehlin, the Section's executive director, became emotional as he spoke of a "melancholy day" framing the tournament. Dehlin also cited the observation of Dean Wilson, a former BYU golfer and PGA Tour player, who returns annually to Riverside and was this year's low senior, tying for 11th place. Wilson labeled the event "a celebration of Utah golf."