Davis County Director of Golf and Utah PGA Honorary President Dustin Volk won the 2021 Utah Section PGA Match Play Championship at Hubbard Golf Course at Hill Air Force Base on May 26th, earning a career "Hat Trick" winning it for the third time.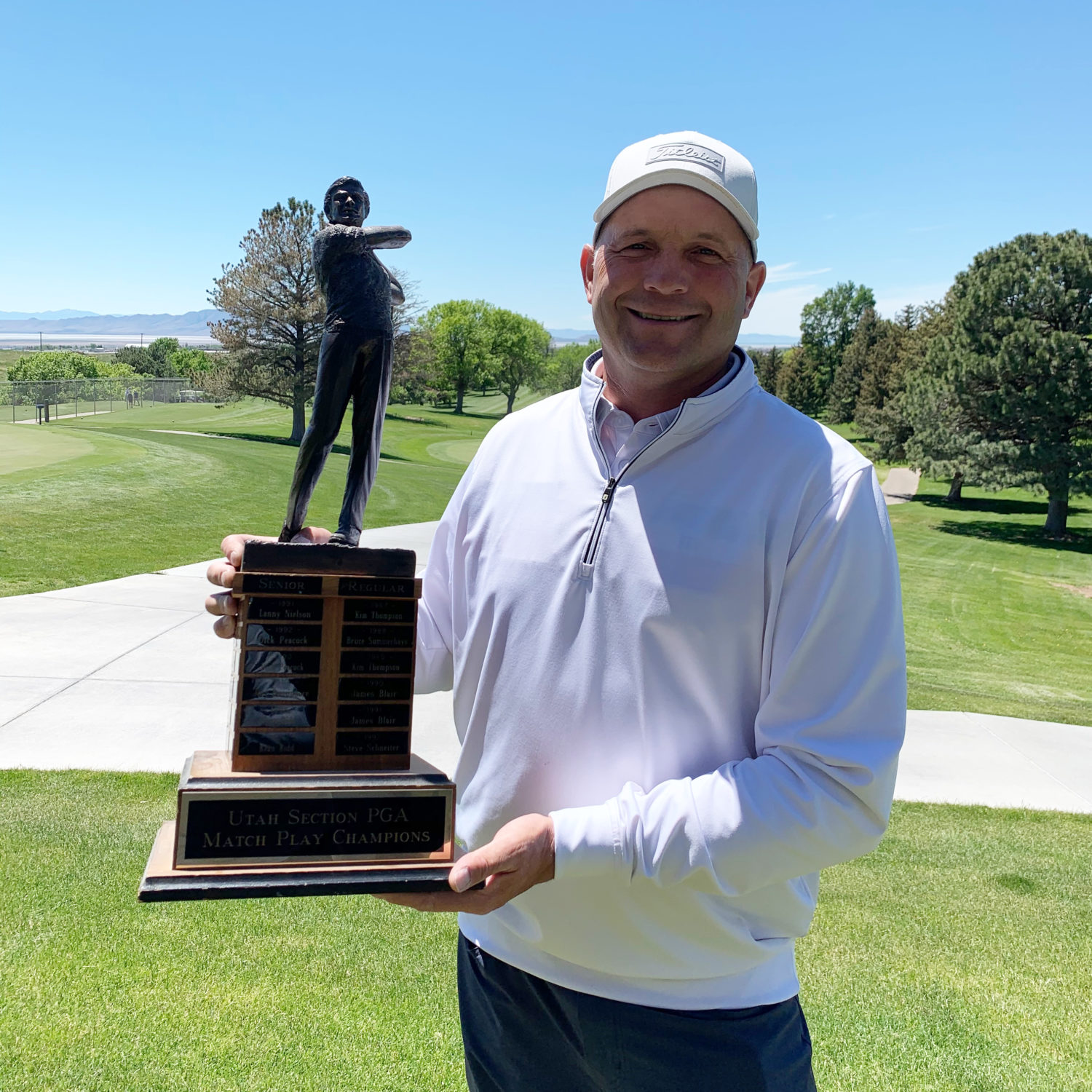 Volk may have had the most challenging road to victory within this year's bracket, facing Chris Moody, Tommy Sharp and Zach Johnson his last three matches. From 2012 to 2019, the Utah PGA Player of the Year consisted of those three PGA Professionals. Volk won the honor in 2011.
"I kind of got a little emotional, to be honest," Volk said. "I'm grateful for my friends I compete against – Zach in particular, we had a good hug on our last hole. Just grateful for relationships and friendships.
"I was just trying to have fun. To be honest, the first couple matches I was tinkering with my swing and trying to find something. I made the turn with Moody and quit trying to tinker and just started to play. It freed me up."
With a "what do I have to lose?" attitude, Volk found momentum that would carry him through three heavy-weight matches until he was holding the trophy at the end.
With a 2&1 victory against Moody, Volk found himself four-down after five holes in the semifinal match with Sharp. "I was a little down in the dumps but with that mindset, I got back in the match. I don't have anything to lose, that's how I'm looking at playing now."
Volk won the semifinal match one-up against Sharp.
"I was pretty happy how I held it together being four down after five and winning the match, that was my best of the week. I won a couple holes, he clearly gave me a couple, but you take what you get and have a good attitude."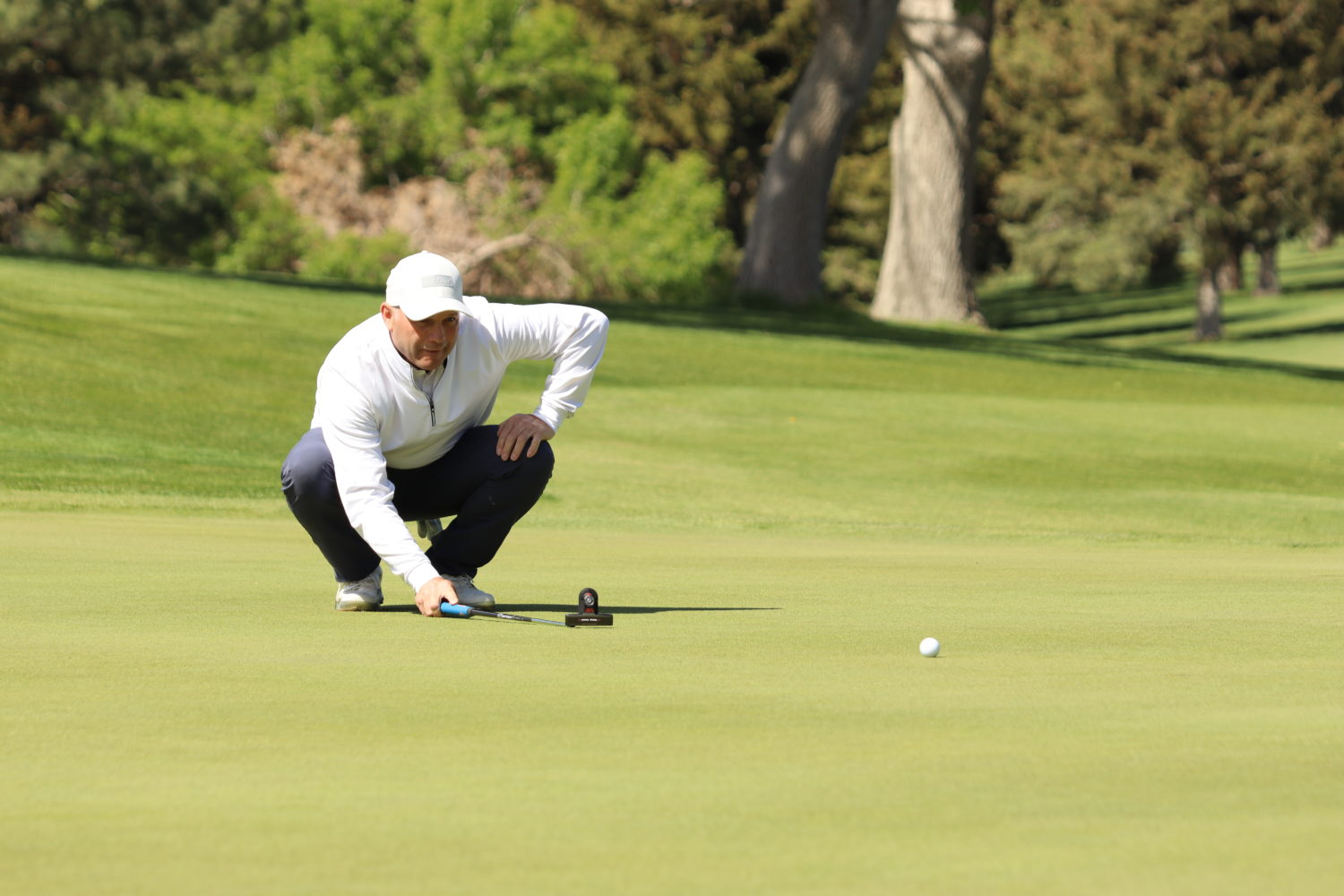 Playing against a friend and co-worker in Zach Johnson in the championship match, Volk describes as "Awkwardly good."
"We're buddies and we work together. We played the match in 2 hours 20 minutes. Neither of us were playing awesome, we weren't 9-under par, but it got to a point where I'm a couple up and we're going into our 14th hole and he hit it out of bounds, which isn't hard to do there. That got me three-up with four to go. It was just true match play, I just didn't make any huge mistakes."
Volk won on their 17th hole 2&1.
"It means a lot," he said about winning. "With all the changes and the tense times, it means a lot. Hopefully winning will breed the desire to play more.
"It was fun to have some of those nerves in all of those matches. I could feel the pressure that I hadn't felt for a few years." Volk previously won the Utah PGA Match Play Championship in 2006 and 2010.
Click HERE for the 2021 Utah PGA Match Play Bracket.
Photos: Garrit Johnson / Fairways Media