Golf is a game of no guarantees, and the unexpected typically runs the show. However, when Davis Park Assistant Professional Zach Johnson tees it up, it's expected that he'll be in contention.
After being in the mix to capture the Utah PGA Omega Player of the Year award for years, Johnson finally came out on top in 2018 and has done it again in 2019.
"To win Player of the Year for the second year in-a-row is very special," Johnson said. "Each year it's a goal at the top of my list that I set out to achieve. We have so many great players in our Section, you have to stay on top of your game and be competitive throughout the whole year in order to keep yourself in contention for this award."
Johnson's season included wins at The Oaks Open, the Utah Section Match Play Championship, tied for first at the Millard County Open, won the Salt Lake City Open and then capped off the season with a win at the Utah Section Championship.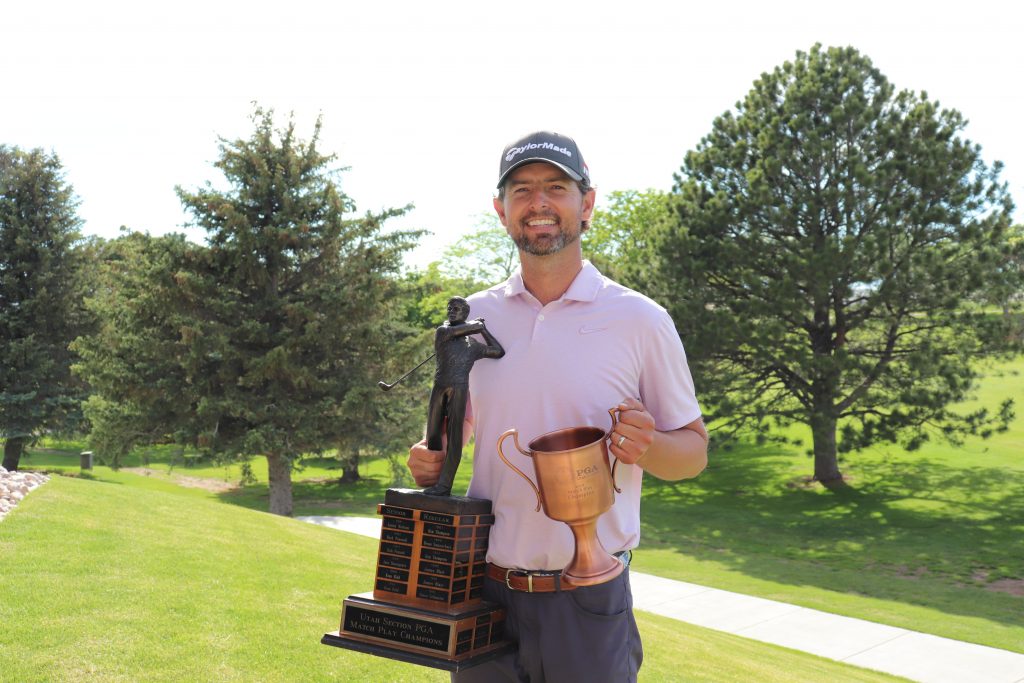 "Of victories this year I would definitely say the Match Play Championship was the sweetest," he said. "I have had a few opportunities to win that event and never was able to get it done. To win this year by chipping in for eagle on the first extra hole of the final match was pretty awesome."
Though the Section Match Play Championship brought a lot of excitement and a career-first, it wasn't on the top of his personal highlight list this season.
"Looking back on the year, the highlight for me was getting back in contention to qualify for the PGA Championship again. In the final round at the PGA Professional Championship I shot two-under to get into a playoff. Although I fell short and was disappointed I didn't advance through the playoff, I proved a lot to myself in that round and event. I was able to create some belief and momentum with my game which really kick-started my year."
Johnson has had several opportunities to play on a national level, including the 2018 PGA Championship and several PGA Professional Championships and PGA Assistant Professional Championships.
"As a working pro with a family sometimes it gets hard to juggle family, work and playing. Usually the first thing to be compromised is playing so to be able to qualify and represent the Utah Section at national events is always a privilege and something to look forward to each year."
No matter how many national events Johnson has competed in, the nerves are still there.
"I have to admit, I'm nervous during all competitive rounds to some extent," he explained. I like that feeling. To me, it shows that I still care and want to compete. To overcome tournament nerves, and don't get me wrong, sometimes it's easier than others, you have to believe in yourself and draw from previous experience."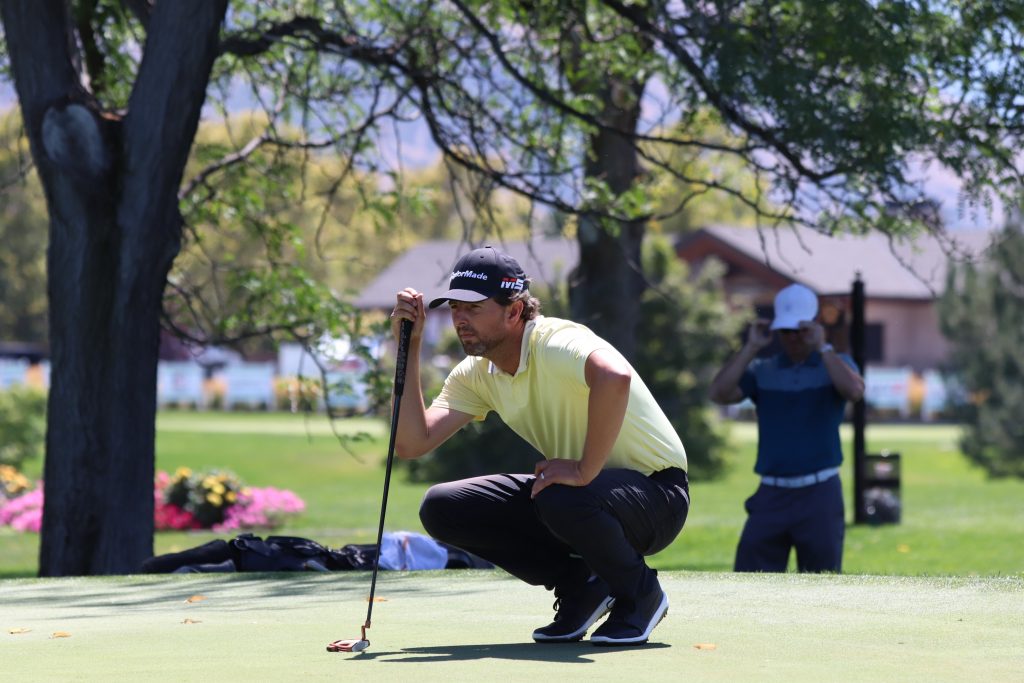 Though golf is never a game of guarantees, it's fair to say that when the Davis Park assistant pro is in the field, it's a safe bet to find him in the mix or at the top of the leaderboard.
Zach Johnson Fast Facts:
If you had to pick one PGA Tour member, one LPGA Tour member and one actor to complete your foursome, who would you pick?
My foursome would be Tiger, Annika Sorenstam and Michael Jordan. I'm not much of a movie guy so I went with another greatest of all time athlete in Jordan.
When you find time, do you prefer to play or practice?
To be completely honest, I don't spend a lot of time working on my game. When I do have time to play or practice I prefer getting out and playing and competing over spending time on the range or practice greens. That's what works best for me when it comes to preparing for events. This winter though I have set a goal for myself to work on getting in better physical shape and gaining some club head speed!